Oh March, how did you make your way so quick? Los Angeles actually experienced a winter this year, complete with wet days, plenty of wind, and crisp nights in which I got cozy with my new Parachute Home alpaca blanket Charlie gifted me on Valentine's Day.
But we all know that 80 degree weather is just around the corner, but before we bust out our sun dresses, sandals, and shorts, here are 4 ways to combine your wardrobe & add those pieces you've been longing to wear for a while: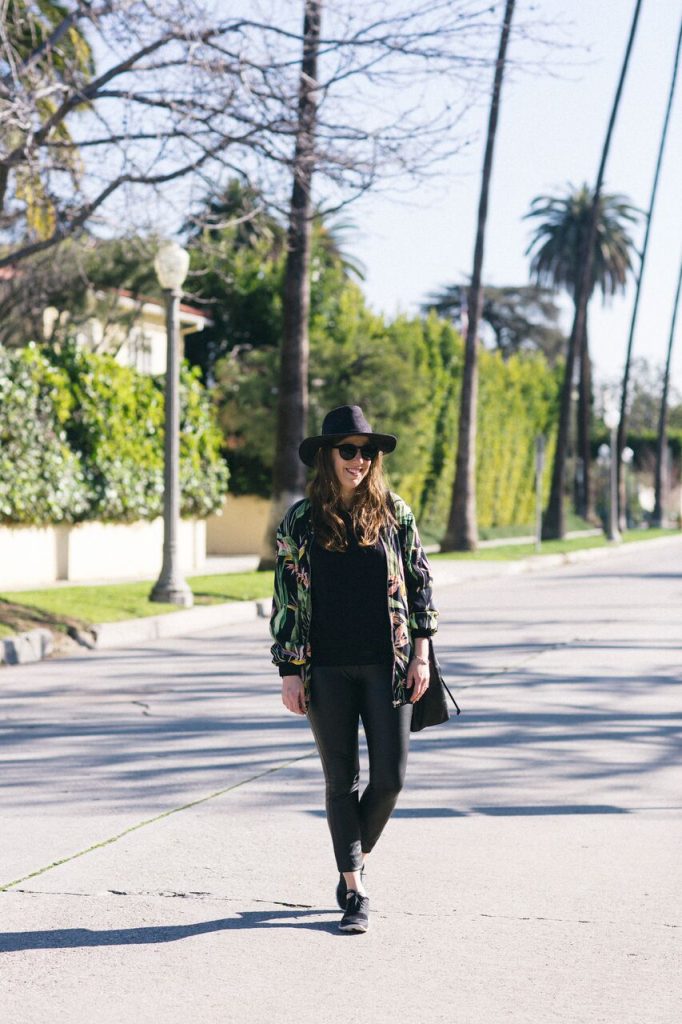 1. It's all about the tropical print: The quirkier, the better. I am a big fan of palm tree or floral patterns, so when I spotted this Zara jacket last year, it was meant to be. This option from Barneys is also fantastic, and this one is under $100 — so that's a no-brainer. Believe me, this is the perfect piece for a nice night out with heels and skinny pants or the perfect errand companion with sneakers and sweats.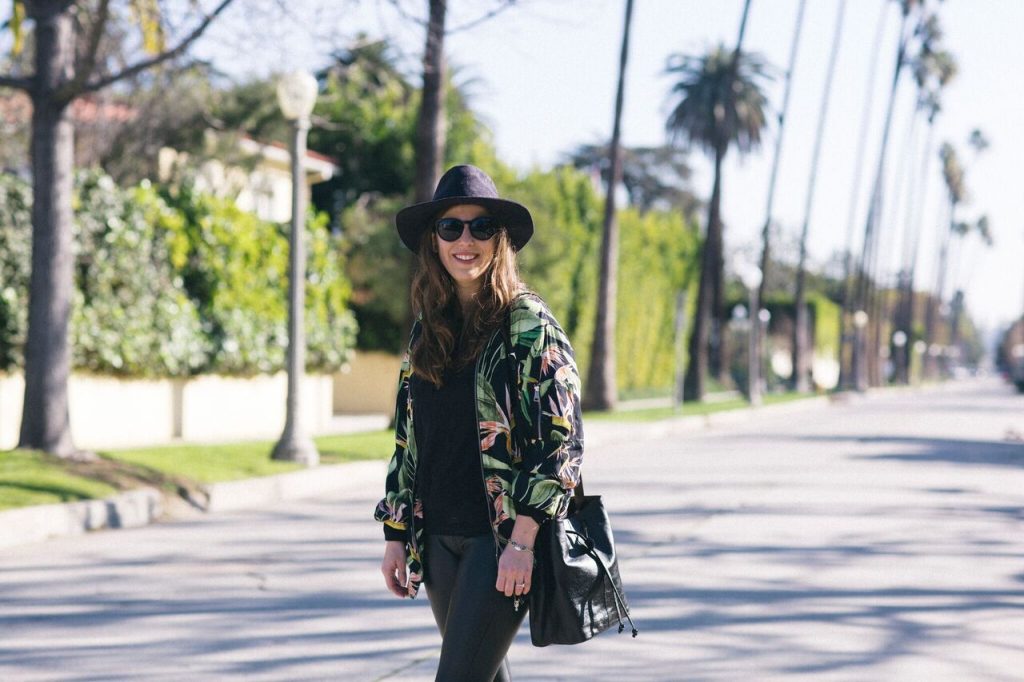 2. Accessorize: Fun hats, statement sunglasses, and handbags add flair to any look. Though lately I've been gravitating toward black, these pieces often make a look pop, especially if they are vibrant colors.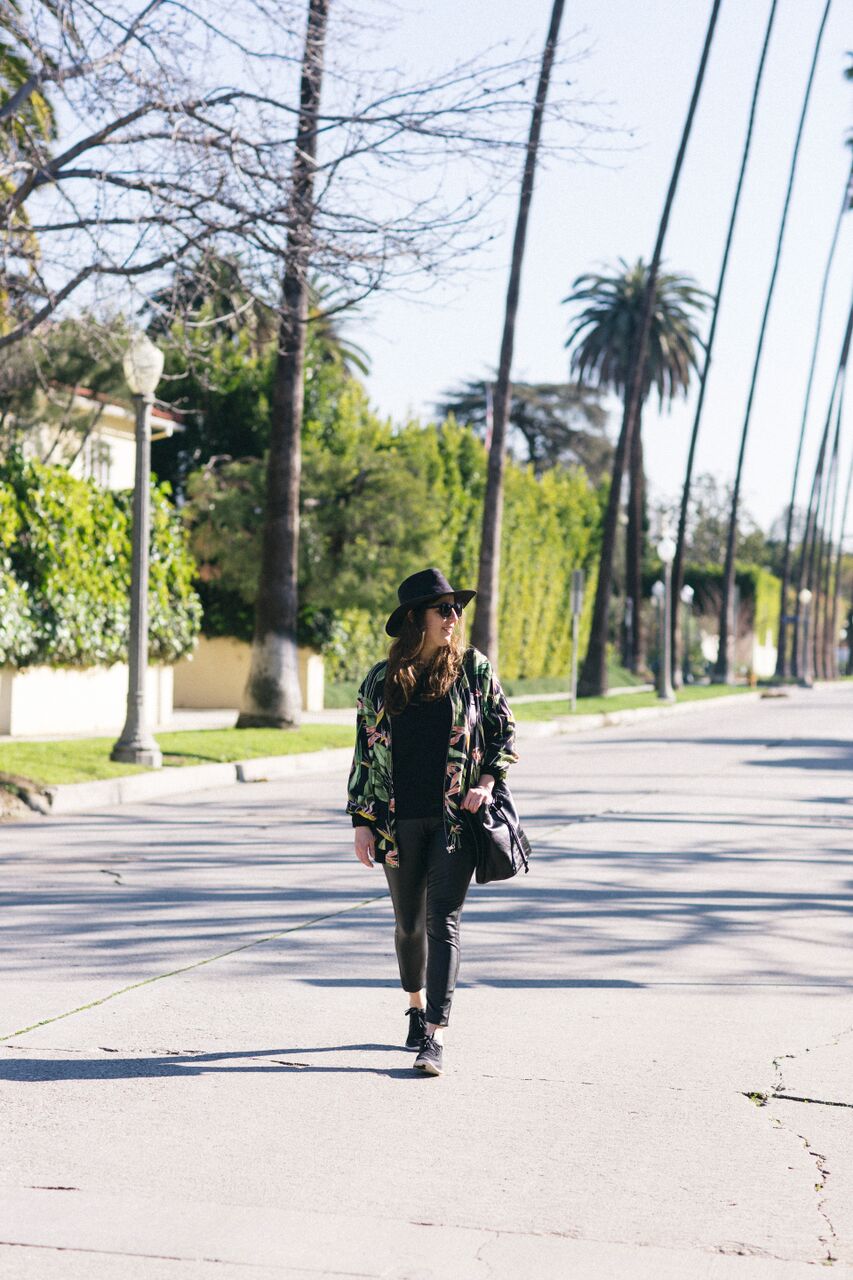 3. Light layers & Textures: OK, so the temperatures are still crisp, but tis' the season to start incorporating lighter layers, like a silk scarf or a denim jacket with tights and boots. Ready to start wearing dresses? Just add a long vest or a trench coat for a sharp and classic look.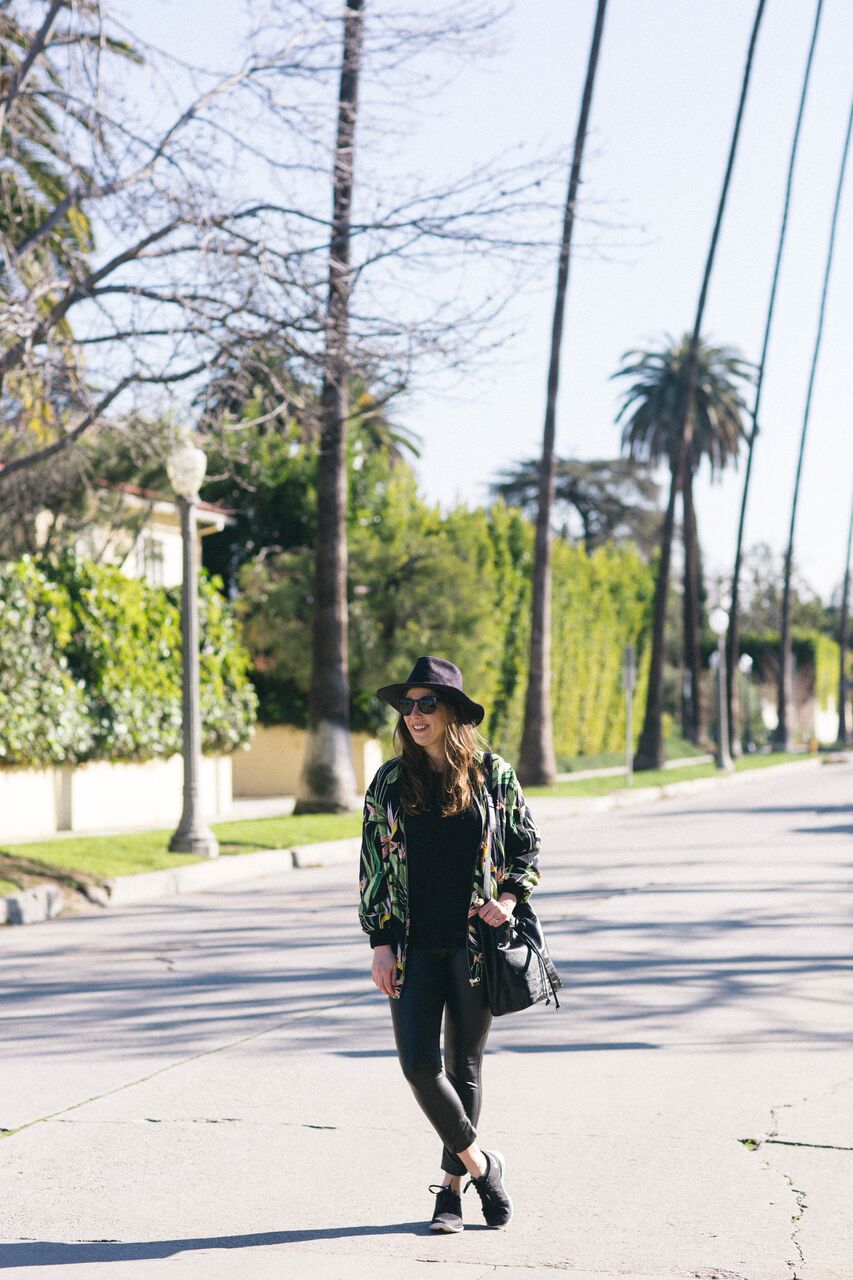 Athleisure Picks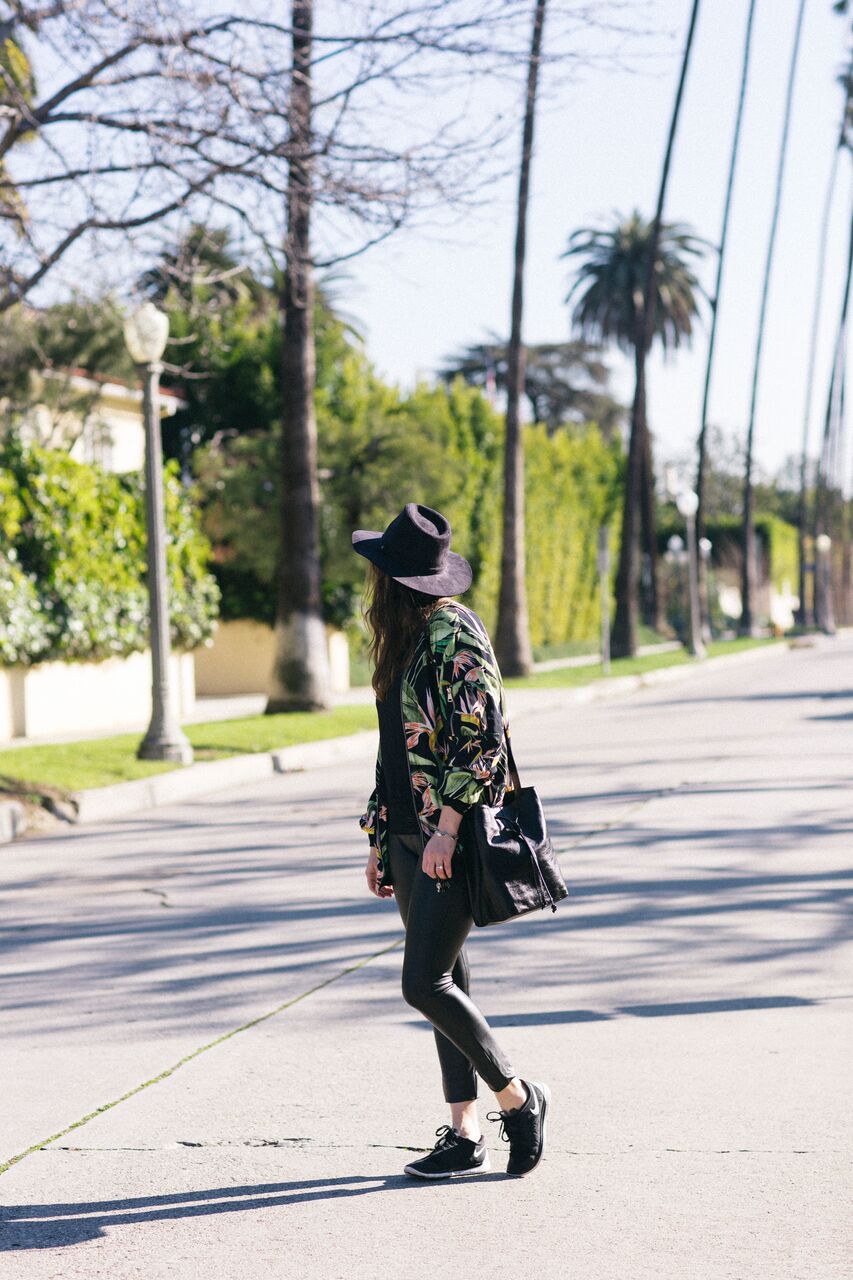 4. The Rule of Athleisure: These days, your gym attire can go from the studio to the street, and since bikini season is just weeks away, now is the time to get your workout game on. Grab a bold pair of leggings, add a mesh top, and pair it with a jacket, and you are ready to rock, roll, and squat (in style, of course!)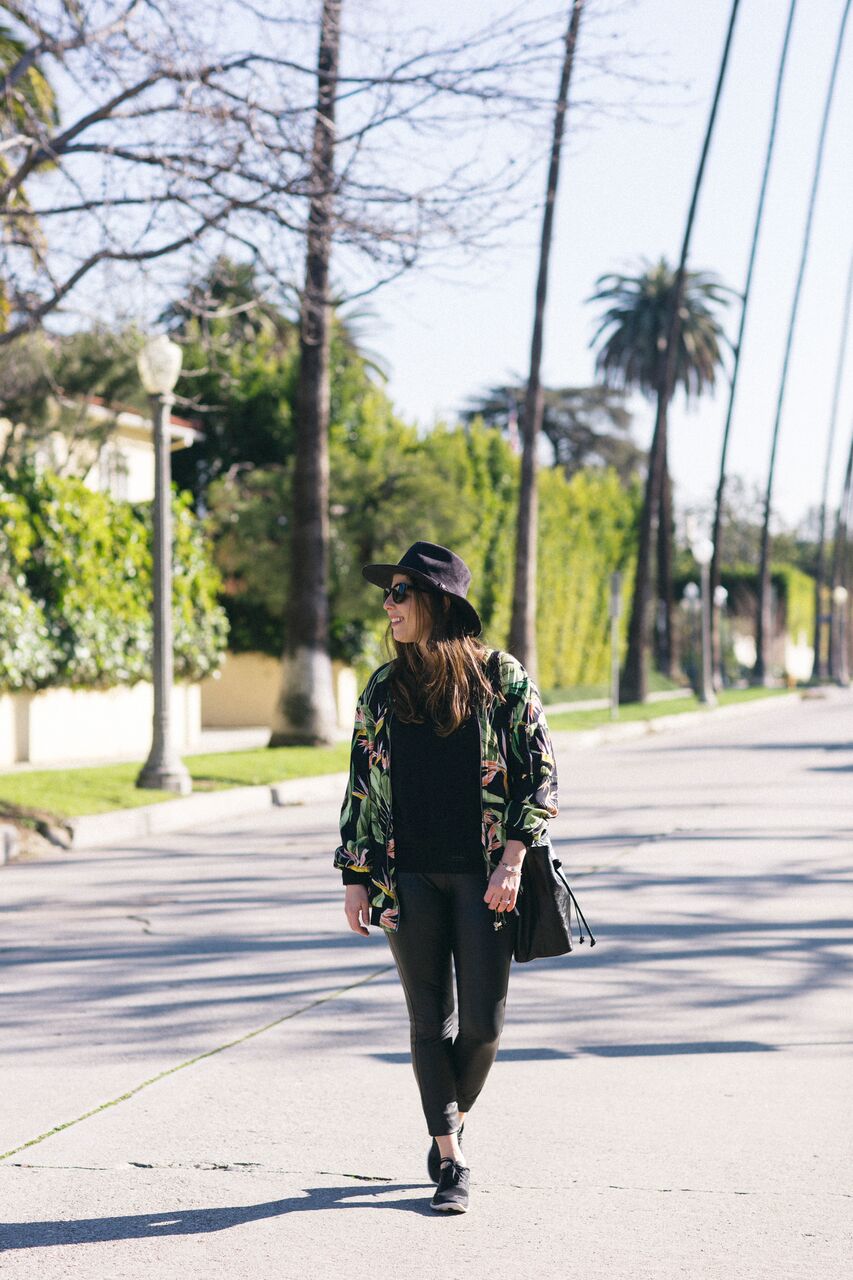 Bomb Bomber Jackets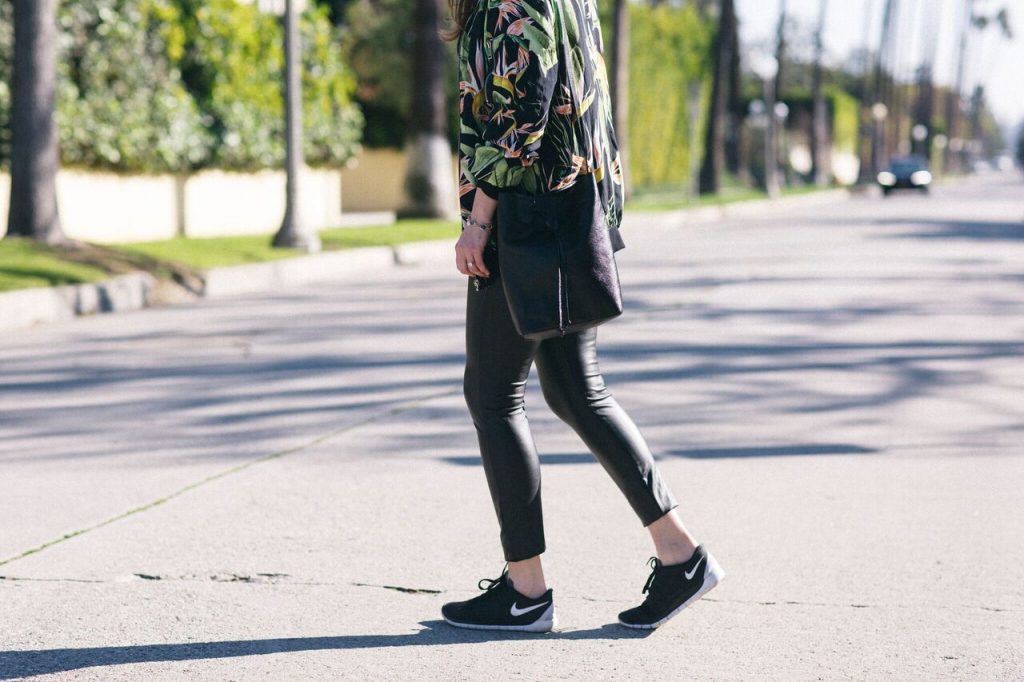 Et voila! This is how I plan to spend my last few winter days wearing — keeping easy, breezy and fun. California, we are definitely ready for those sunny days you are known for,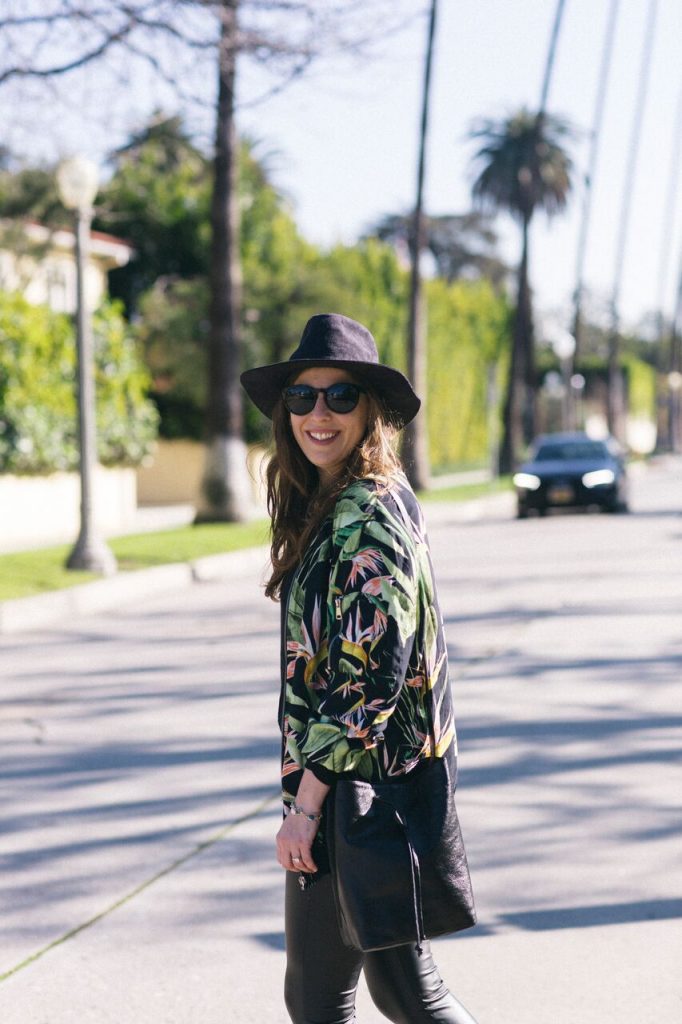 Zara Jacket (from 2016, but similar here) Hue Leggings (on sale!) | Linda Farrow Sunglasses | ASUL Bag | Athleta Sweatshirt | Nike Flyknit Sneakers | Kendra Scott and vintage bracelets | Hat Attack Hat
Ryzenberg On, is Signing Off
PHOTOS: Lydia Hudgens