If anyone were to raid my closet, they would quickly find out my affinity for blazers. Black, white, fitted, loose, striped or printed — you name it and chances are, I have it. The beauty of blazers is they can be worn year-round, but this year they are having a moment. Check out below three of my top styles that can be worn at the office, on the weekend, and with a casual vibe.
Pretty in Plaid
 Though I live in Los Angeles and temperatures are near 90 in October this year, this look feels more like classic New England prep school. This oversized blazer from Zara has more of a boxy cut, but paired with high-waisted jeans and a Clare V printed clutch (my only purchase from the recent Shopbob sale) is perfect for dinner and drinks, as the colors compliment each other quite nicely. Feeling adventurous and ready to mix and match prints? There are a plethora of checkered patterns this season. Hands down, it's my favorite Fall trend, and I have a feeling it's going to make MVP status in no time.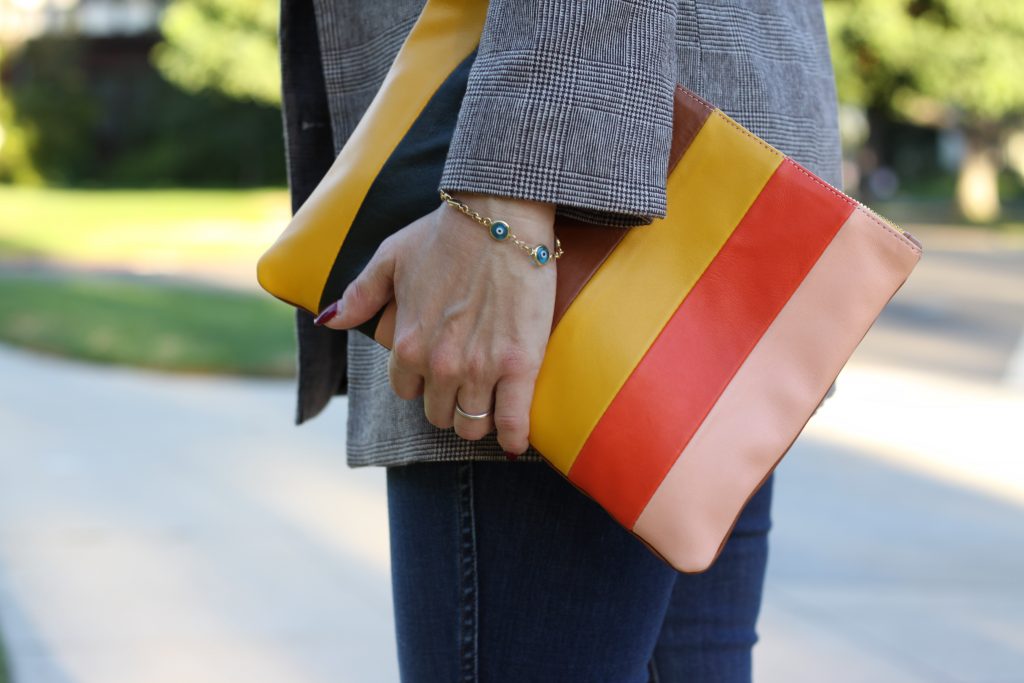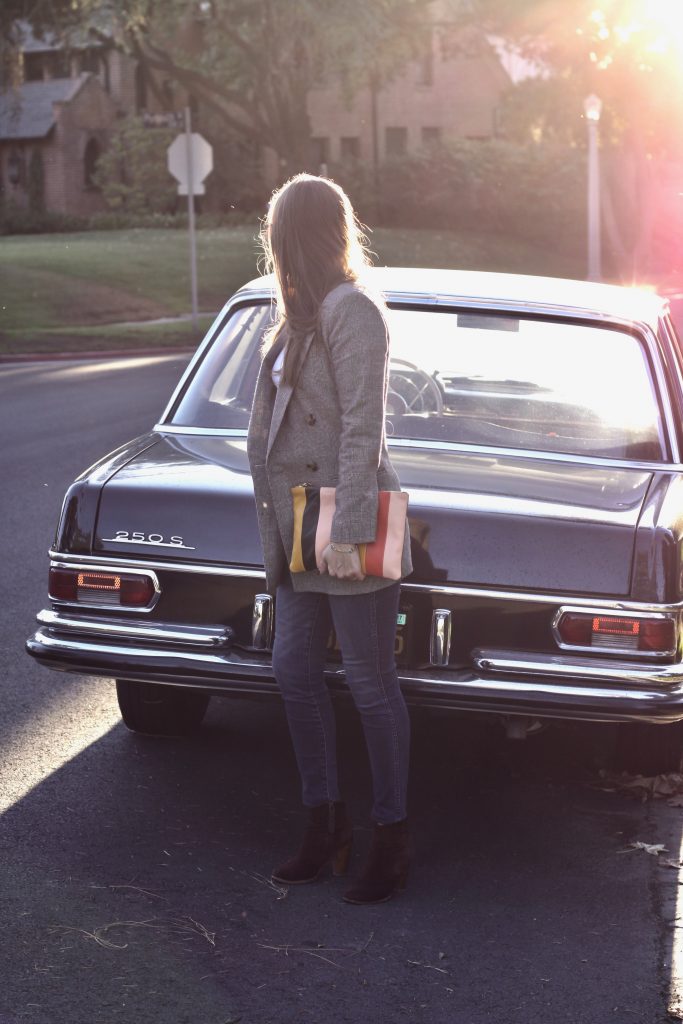 SHOP MY PICKS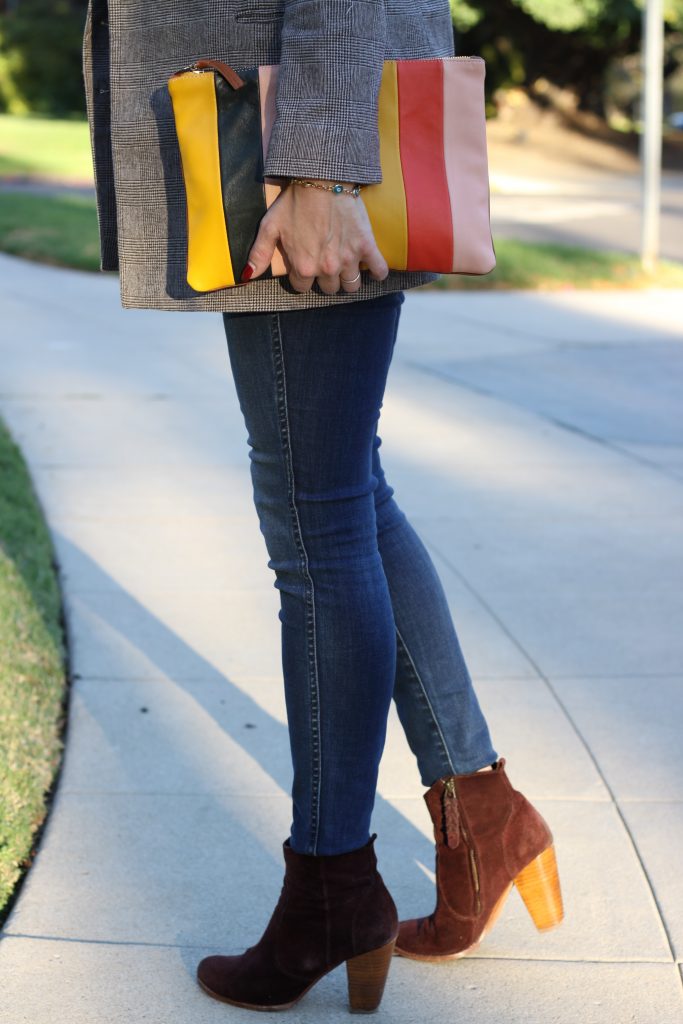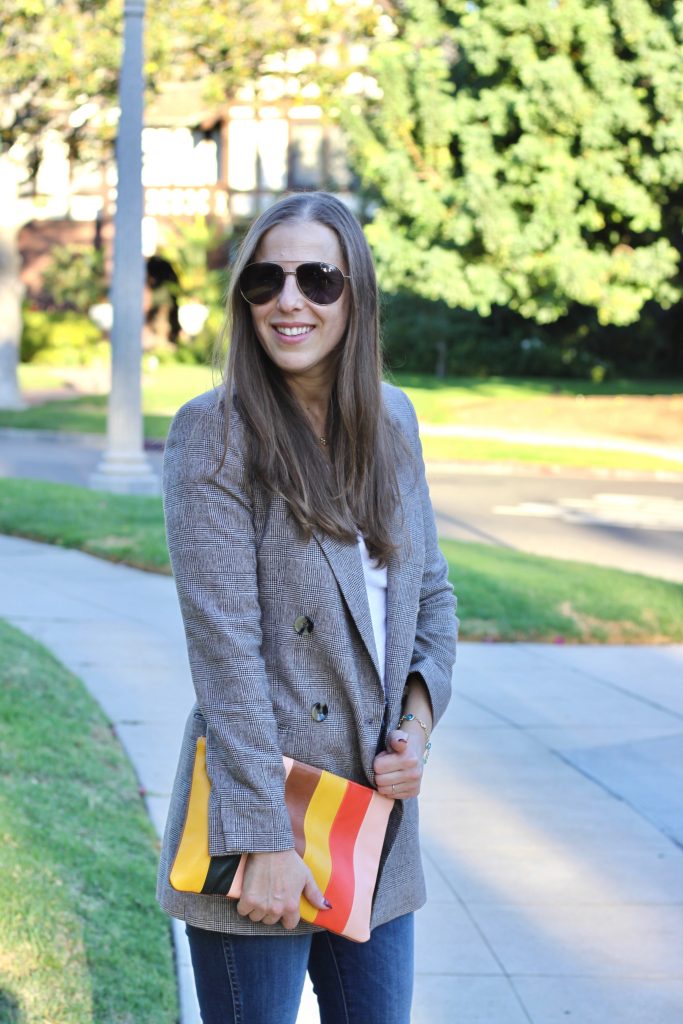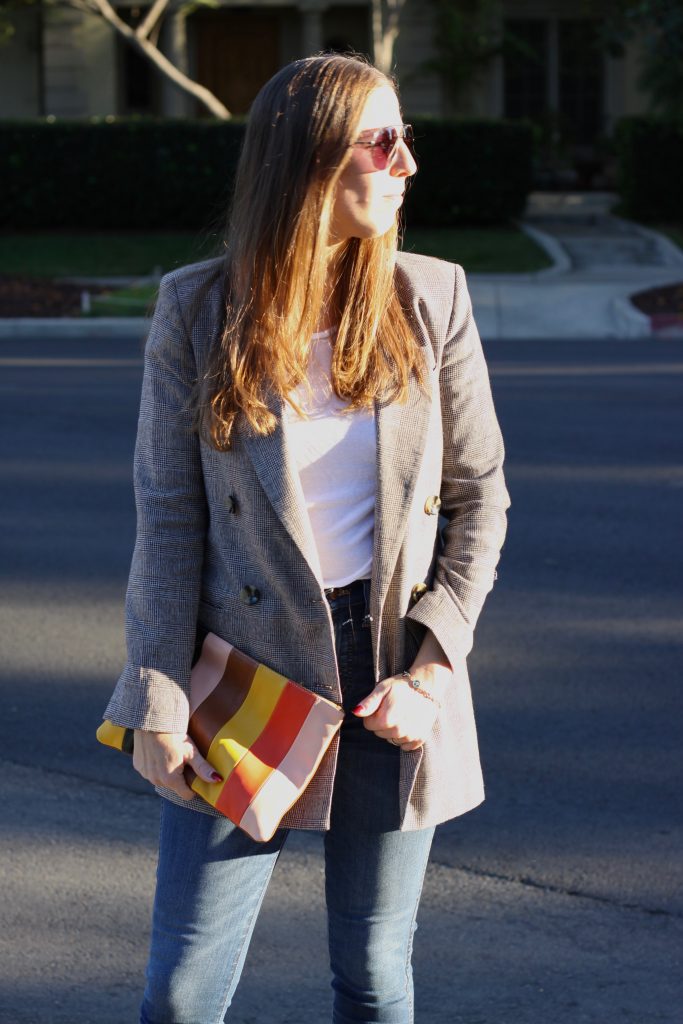 SHOP MY LOOK

   The Classic Black Blazer
This is the one piece that will never go out of style and worth having. I gave it a playful twist a few weeks ago with a Derek Lam 10 Crosby 2-in-1 top and skirt (on MAJOR sale), and black pumps. Like I mentioned above, Southern California is experiencing quite a heatwave, and this is the perfect combo for day or night. Plus, it's work appropriate, so it's a win-win for everyone.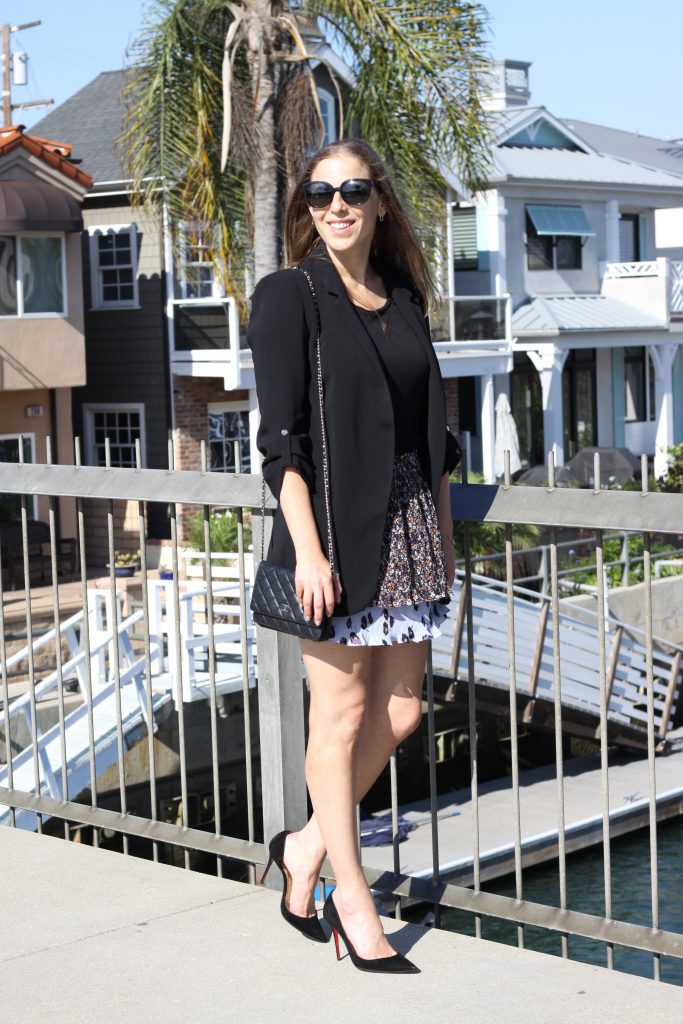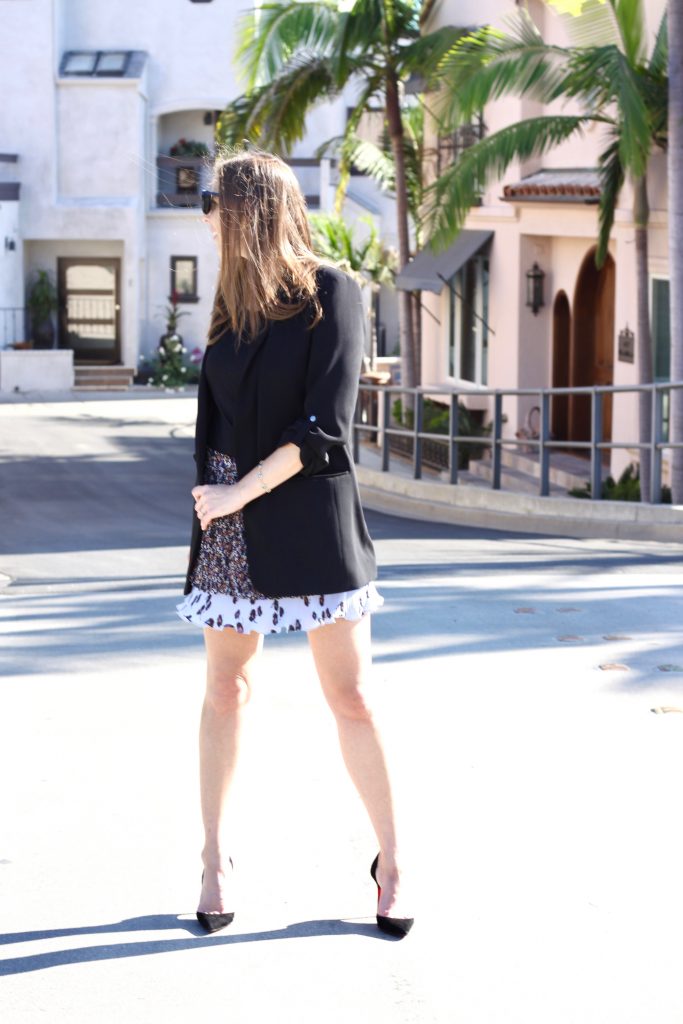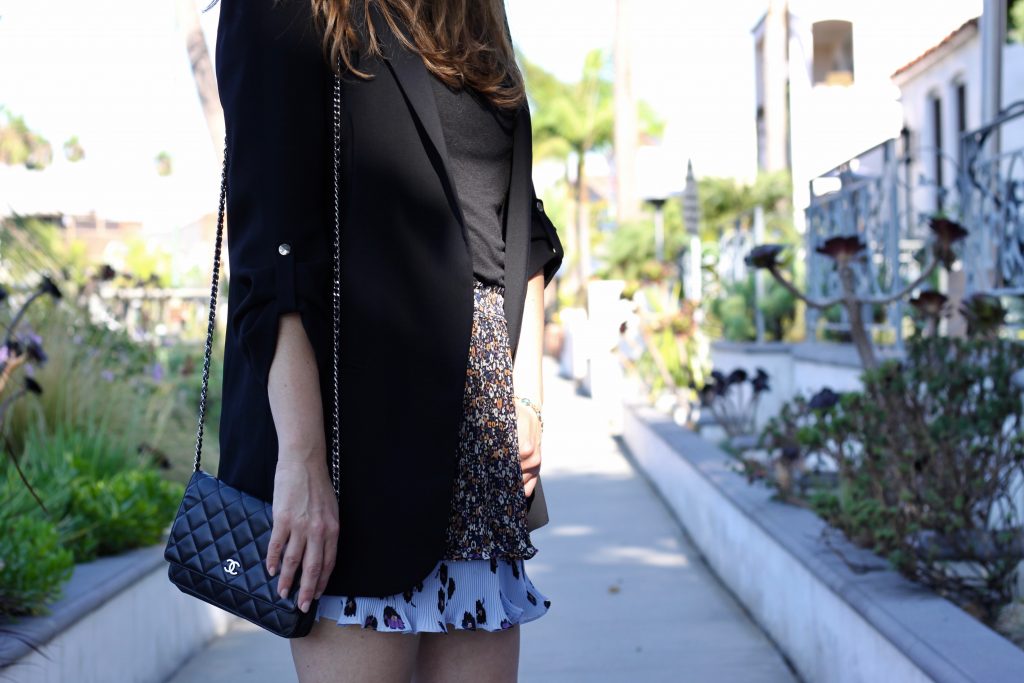 SHOP MY PICKS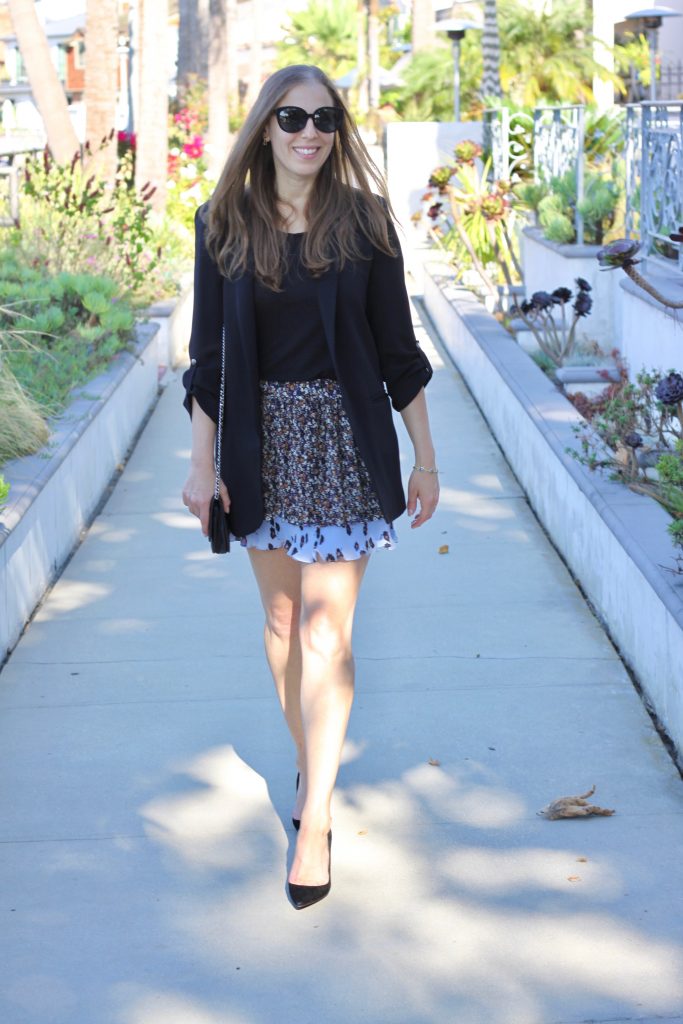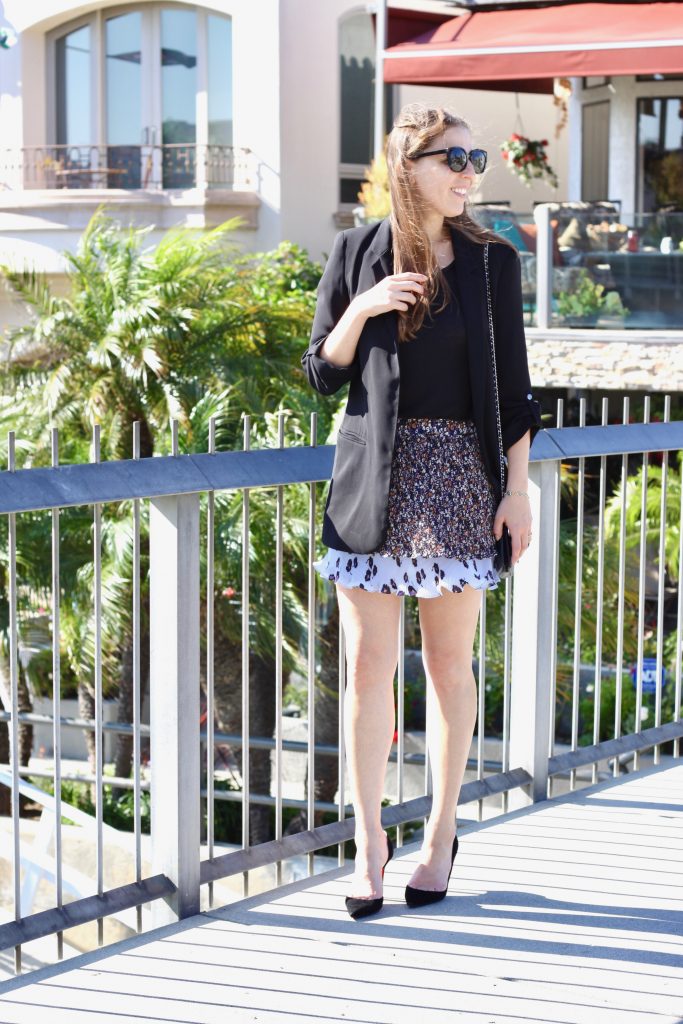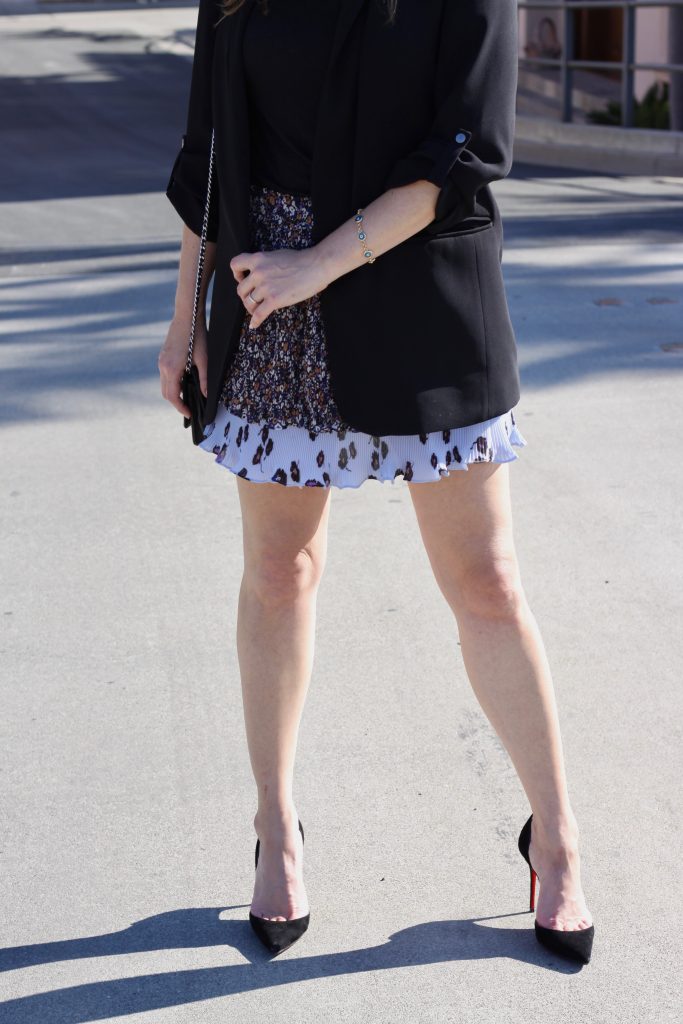 SHOP MY LOOK

Gray & Stripes
I wear a variation of this look at least once a week. Its versatility makes it a top choice for work or play, since I can dress it up with heels and some statement jewelry, or tone it down with boyfriend jeans and a pair of sneakers. Plus, stripes are pretty much a neutral print, right? I scored this Smythe blazer on SUPER sale (less than $100) a few years ago, and this style is on sale and definitely worth checking out!
SHOP MY PICKS

SHOP MY LOOK

There you have it — my picks that are easy to wear and perfect for any occasion. Now tell me, what are your favorite blazers? Share with us below, and be sure to send me an e-mail should you have any questions about where to get any of these styles!
Ryzenberg On, is Signing Off