Though I am not a beauty junkie, per se, taking care of my skin has been a important ritual for nearly 25 years (YIKES!) I remain loyal to a few brands, but I often like to mix it up with new lotions and potions, especially as I get older and my needs change.
Since June is here — hello birthday month, hello summer, hello fresh face, I decided to share some of my favorite and go-to picks when it comes to beauty and skincare. I start my day with a foamy face wash like Caudalie, or La Prairie because they don't irritate my skin.
Oh Noxzema, I will always be your Girl! Till this day, this cleansing cream, which was everywhere in the 1980's and 1990's, is still a pivotal part of my beauty routine. For me, there is something simply magical about their minty smell that takes me back to my pre-pubescent years, as it keeps my skin soft and fresh throughout the day.
As for moisturizes and primers, Malin + Goetz is one of my regular go-tos. I don't do well when lotions are too heavy, and their texture is just perfect without being too heavy.  I discovered this NUXE cleansing milk two years ago while vacationing in Europe. I had been a big fan of their oils for many years, but the texture and smell of this light lotion won me over. And now that we are in oily territory, something I started doing a few years ago is using a drop of it in the morning to make my skin feel fresher. Weleda is an inexpensive alternative, as it's natural, renews, and revitalizes skin. This is perfect after being in the sun or in extreme conditions. Trust me, your face will thank you and you'll feel super rosy!
Don't even get me started on serums — as this whole process can be rather overwhelming. Erno Lazlo has a day and night combination that has really made a difference in my skin. Apply just a dew and smooth it up in your cheeks and forehead. Another nighttime ritual is Estee Lauder's Advanced Night Repair. Though I know this is a popular product among beauty bloggers, aestheticism, and aficionados, partly because it gets the job done and more importantly, helps with anti aging.
When traveling or dealing with extreme heat, I need misting facial spray and believe me, I have used quite a few. You know that horrid airplane feeling during a long flight? I recently discovered that Mario Badescu's Facial Spray will help you feel refreshed and rejuvenated above 36,000 feet. Other favorites include Vichy Laboratories, Tatcha, and Glossier.
Oh my…We haven't even discussed eye creams, and I hope you are still with me — because believe me when it comes to dark circles, I am the queen! I decided to take the plunge and invest La Prairie, because this stuff has done wonders for me the past two years and it's worth every cent. Other fantastic finds include Clinique's All About Eyes, Avene Eluage (another favorite), and Kiehl's.
When it comes to indulging, I go to Aesop ASAP! Its packaging is impeccable, and it's another line that simply gets it right. I am a serious devotee of their hand lotions and facial paste, because they do not irritate and deep clean wonderfully. I use them once a week with a Clarisonic, and my face ends up feeling more like a baby's tush. I know that they are rather ubiquitous on Instagram, as they are often partake in many flat lays (me: culprit), but it's because it has a cult following that's about to get even bigger, since Nordstrom now has a pop-up.
If you made it to the end, congratulations, and one thing that is rather coherent; perhaps the only coherence in this post, is my dying love of all rose beauty products, but I've said it once and again, I am a creature of habits.
Ryzenberg On, is Signing Off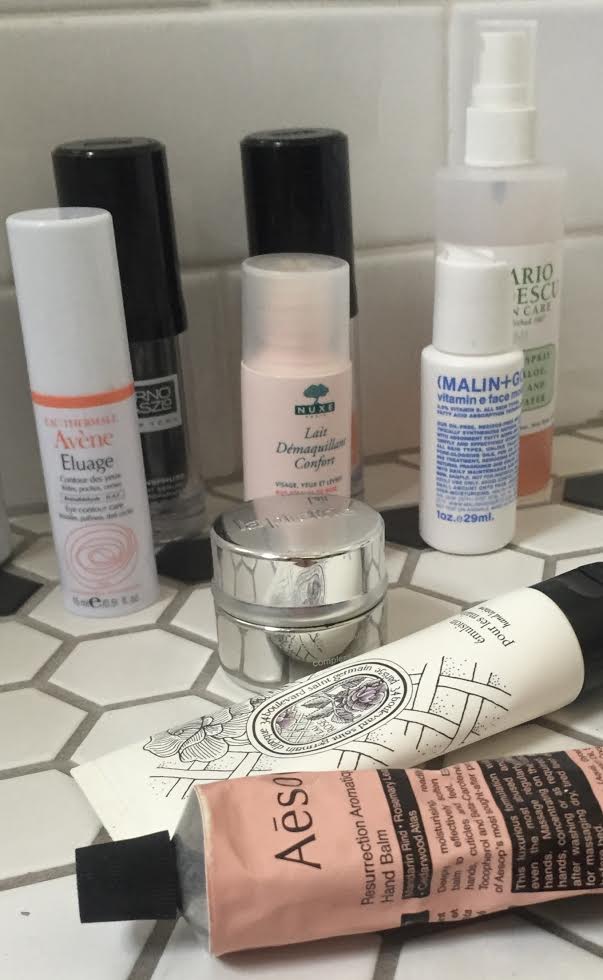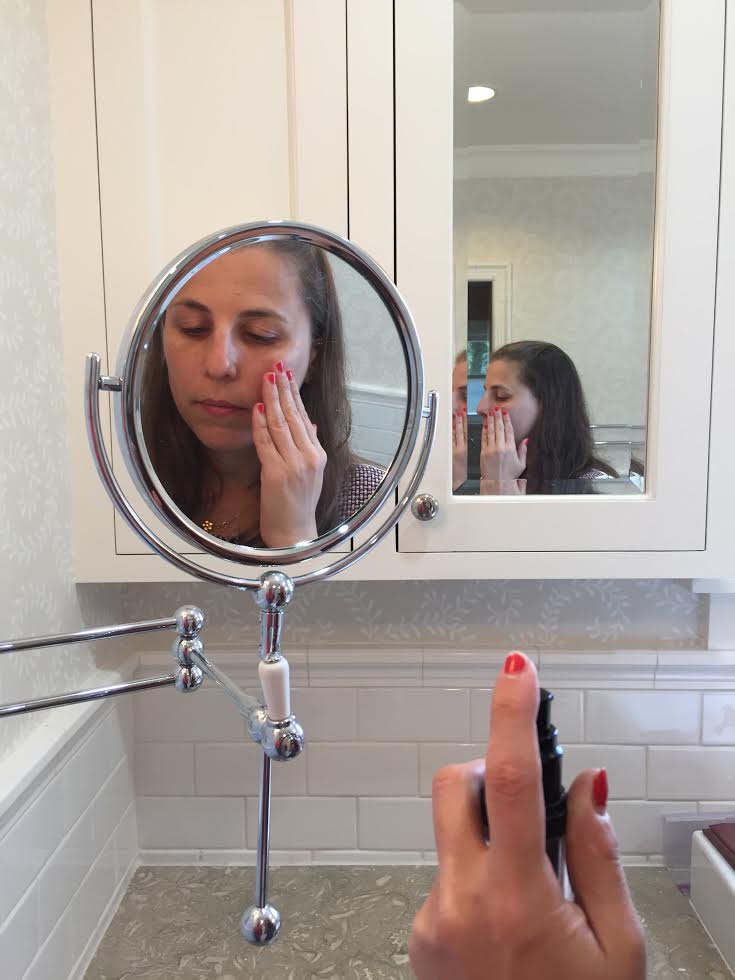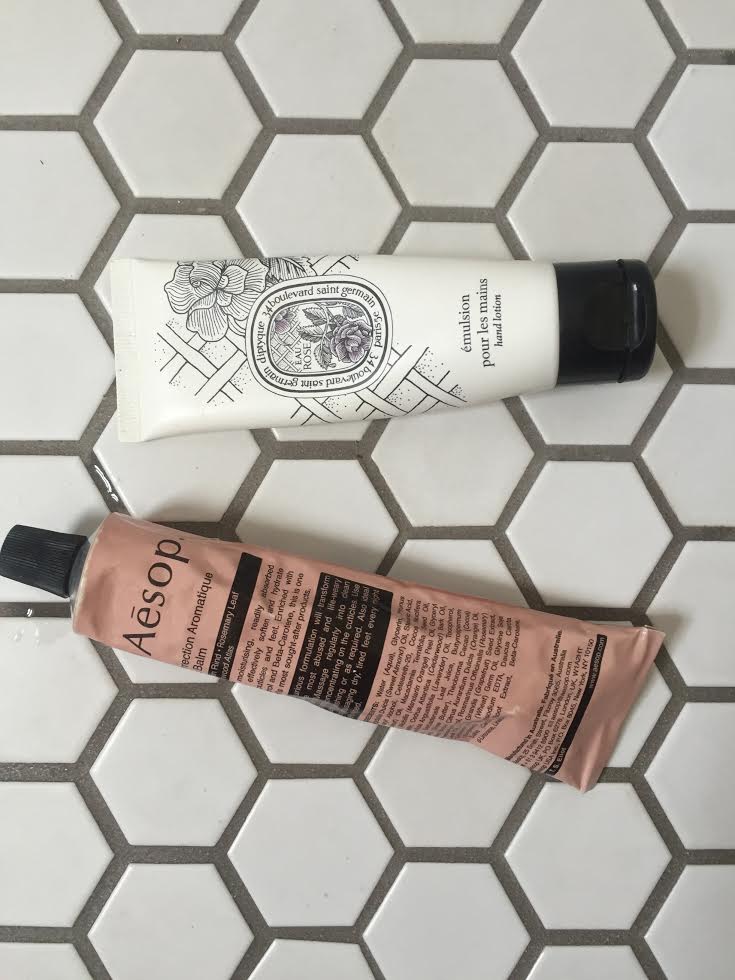 SHOP MY SKINCARE FAVORITES: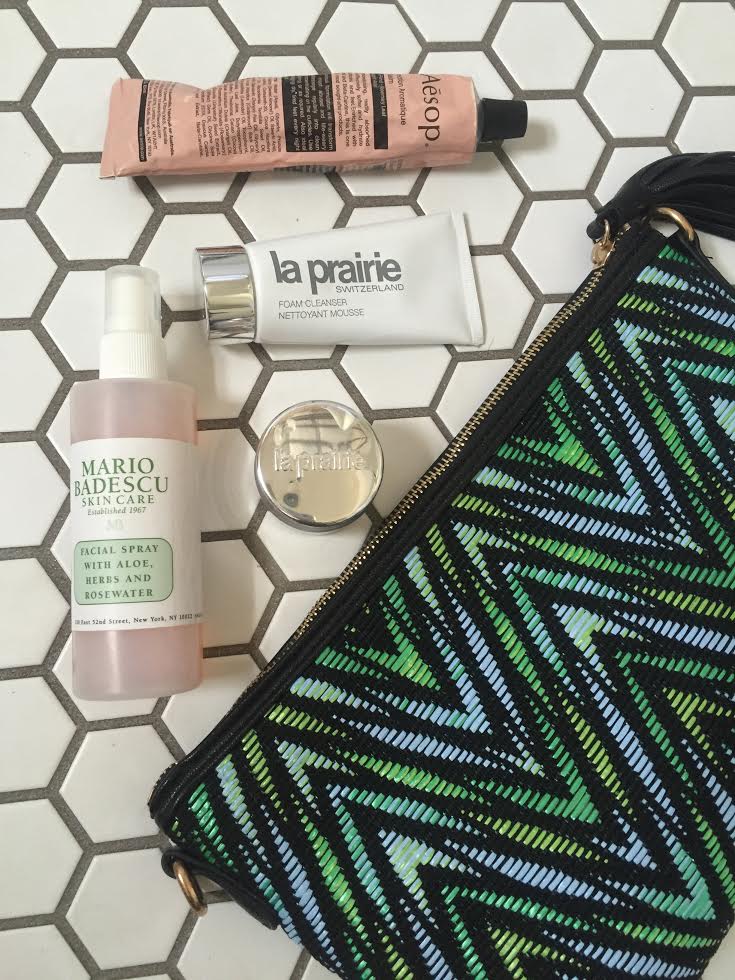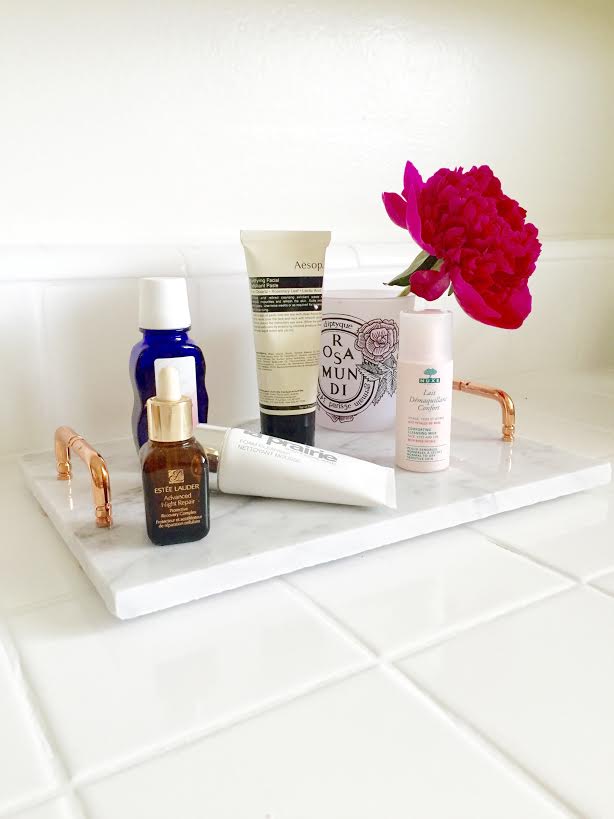 Photo No 1: Erno Lazlo Day and Night Serums, Mario Badescu Facial Spray, La Prairie Anti Aging Eye Cream, Avene Eluage Eye Contour Creme, NUXE Comforting Cleansing Milk, Dyptique Eau Rose Hand Cream, Aesop Hand Balm, Malin + Goetz Face Moisturizer
Photo No 4: La Prairie Foam Cleanser
Photo No 5: Aesop Purifying Facial Exfoliant Paste, Dyptique Scented candle, Estee Lauder Advanced Night Repair Serum, Weleda Wild Rose Body Oil 
Photo No 6: Diptyque Eau Rose, Blistex Lip Medex