This past weekend, I spent most of Sunday at home, and I must say, it was quite delightful. Since the man friend is away on business, I planted myself on the couch for most of the day, indulged in some bad TV shows, read some magazines, and simply recharged for the week and month ahead.
As I looked around my little abode, I came to the realization that although my place is small (but incredibly cozy), I have plenty of chances to entertain. Though I can't do a big bash or BBQ, I can certainly have a handful of gal pals over for some noshing and talking, and even some intimate dinner parties.
Here are photos of a recent gathering I had, and all of my must-have details. Though this party was rather spontaneous, I didn't do a lot of planning, but I am still pleased with the aesthetic.
Below are some of my must-do get-together
Flowers: I know this is something de rigueur on Instagram, as every other photo is some sort of floral depiction, but it's true, as flowers liven up a room, a photo, and are pretty much instant cheer up for anyone and what's best is that they don't leave a huge dent on the wallet, and EVEN BETTER — no calorie consumption, which brings me to….
Snacks: Variety is key! I always have to go with something chocolaty, but also offer healthy options, since snacking is all about making it a balancing act. For this particular affair, I went with simple finger foods, hummus, veggies, olives, and fruits. I kept it light and simple. Of course, I had to have a nice and robust cheese plate, because that pretty much goes with everything.
Drinks: When it comes to beverages, always set them apart from the food. That way it doesn't get to be too cluttered. I always have my bar cart handy (pictures of this will be coming very soon) and I dress it up to the occasion. If I am having people for brunch, I turn into a coffee/tea/juice station, and for other events, I just prep it with plenty of wine, sparkling water, some fixings, and of course a bottle opener.
Decor: I went for less is more and let the food take center stage!
So this recharging situation was rather therapeutic for me, as I came up with a few fun entertaining ideas for some upcoming visitors, and girly gatherings that I hope will happen in the next few months. My friends and I all live such fast lives, it's sometimes hard to coordinate, but I plan on being more proactive on having people over and showing off a good time!
Ryzenberg On, Is Signing Off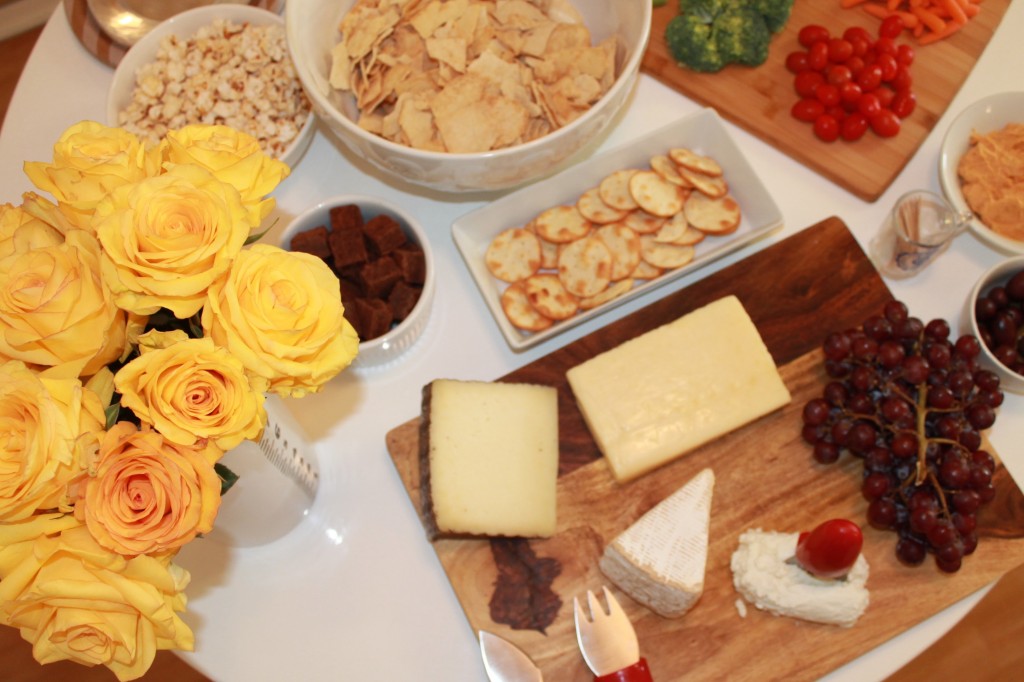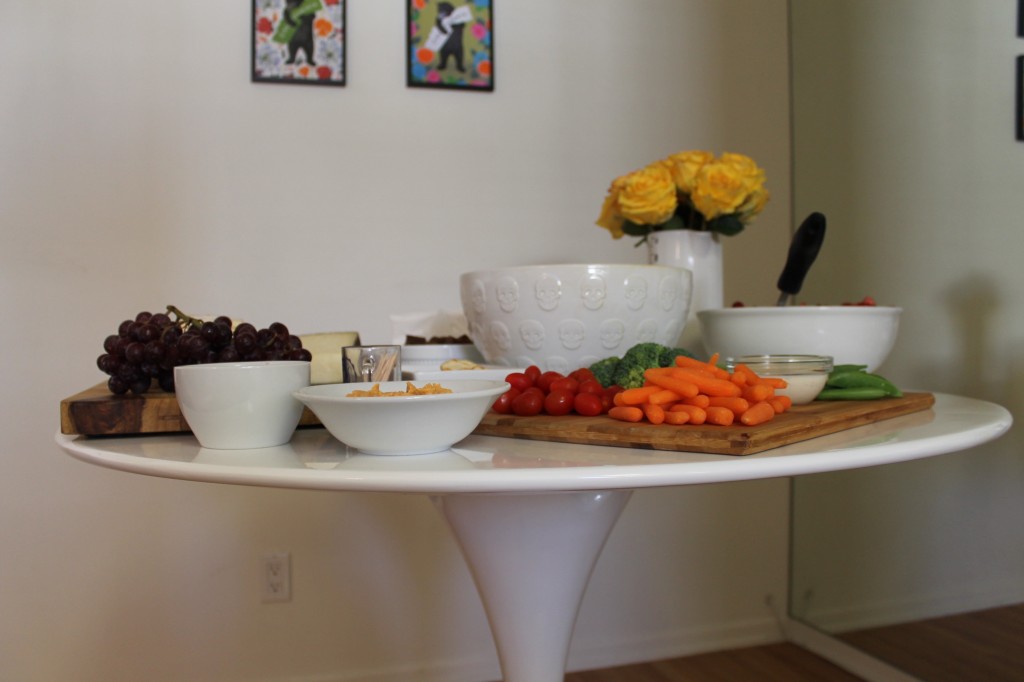 SHOP MY ENTERTAINING PICKS: