Nothing makes me happier than when my worlds collide, and that was exactly what happened when I met Jillian Bremmer. She is not only a fashionista, she happens to be an East Coast transplant living in the City By The Bay and what's even better is that she is also a 'Cuse alum!
For this 'Local Gem' we are doing things a bit different, as I am showcasing an e-commerce site that calls the Bay Area home — thus still a local venture.
Thanks to this fellow Orange (our school's mascot), e-commerce just got a little sweeter. Jillian's site, appropriately named Sweet & Spark, has an array of curated vintage jewelry that is simply divine. I recently spent an afternoon at her San Francisco studio and had the pleasure of trying on some of the pieces that hail from antique markets nationwide.
We chatted about everything from clip-on earrings, vintage brands like Anne Klein and Liz Claiborne to our Syracuse days. Read more about what makes her sparkle below.
Ryzenberg On: How did the idea of Sweet & Spark come about?
Jillian: Sweet & Spark started as a lifestyle blog in April 2011 as a creative outlet from living life on the road as a former buyer for all American Brands, most recently helping launch a new brand for American Eagle Outfitters. After the brand I was working on closed, I decided to leave and pursue my dream of building a brand by combining my dad's antiquing hobby with my merchandising background. I'd grown up going to yard sales and flea markets with him and was always amazed at how much cool stuff is out there! I re-launched in November 2012 as a curated, vintage jewelry brand.
Ryzenberg On: What is your favorite piece or most special? Can you share some of the stories?
Jillian: With my dad as head buyer scouring the entire East Coast and myself out West, we are both at different yard sales, flea market & antique stores throughout each week. We're learning that bigger and more well known doesn't necessarily equal better. Sometimes the best places to find vintage goods are in small towns. A lot of our finds are discovered by just getting in the car and stopping along the way based on what we see, it's very much trial and error. You never know what you're going to find and that's part of the rush. Be prepared to find the score of your life (my best find was a pair of Chanel earrings for $1!)or go home empty handed. I can promise that you won't be seeing those for sale on the site anytime soon!
Ryzenberg On: What are some trends you see in jewelry for fall?
Jillian:  At the core we're about gold-plated classics and seasonally, we are building collections mimicking current trends. Right now we have a black & white and bold gold collection and we foresee those trends carrying into Fall. We also recently launched a wedding collection! Pearls are going to be a big fall jewelry trend, we will be introducing a new collection soon! As everything is one of a kind, make sure to sign up for emails to be the first to hear about new arrivals.
 Ryzenberg On: What is the best way to layer up in necklaces and bracelets (or like I call them, stacks)?
Jillian: Pick one statement piece and highlight by layering with daintier pieces or your simple everyday classics. Gold bangles, link bracelets and gold chains of all widths are staples that make layering effortless. I'm a fan of picking one poison at a time, whether that be statement earrings and your hair up, an arm candy party of bracelets or an oversized, sparkly rhinestone necklace.
Ryzenberg On: How do YOU sparkle?
Jillian: I gravitate towards statement stud earrings and bold classic necklaces. Red lipstick & a smile are always.
Ryzenberg On: I know you are an Orange gal (like me), so what's your favorite memory about the 'Cuse?
Jillian: I always say, if you can survive a winter in the 'Cuse, you can do anything! My most memorable moments all involve snow! Whether that be trekking to class in a blizzard, with a puffer jacket down to my ankles, or trying to skate in heels on the way to the bar, Syracuse will always make me think of ungodly amounts of snow. I wish I could say I was there when we wont the NCAA Championship in 2003 but, I missed it by a year!
 Ryzenberg On: Where would you like Sweet n Spark to go? 
Jillian: For me, this is a journey and I'm here to enjoy the ride as best I can. It's been incredibly meaningful to spend time partnering with my dad and met so many likeminded entrepreneurs along the way. My mission is to build Sweet & Spark as a brand that's equally about vintage jewelry as it is about sharing love with others. The sweet part embodies a belief in being genuine to everyone and helping connect people one another. The sparky part is about believing in yourself enough to follow your dreams. Our social media hashtag & slogan is around "sharing the spark" which is about paying it forward. I'm a big believer in giving and getting.
Ryzenberg On: What is your favorite San Francisco hangout?
Jillian: Some usuals include Off the Grid, Ferry Building, Delarosa, Contraband Coffee, Blue Barn (see the food pattern here??)!!
 Ryzenberg On: What are some fun events you have coming up? 
Jillian: Every few months, my dad and I get together for what we call a sparkhuntin' trip and we're almost due for our next! You can follow along the hashtag #sparkhuntin on both twitter & instagram for the unglamorous, behind the scenes footage. Also, we're working on the logistics of an East Coast road trip extravaganza this Fall. We're planning to host trunk shows in Buffalo, Pittsburgh, DC, Philadelphia & NYC.
So there you have it! Jillian's creative vision and entrepreneurial skills are bringing one-of-kind pieces straight to our fingertips. Below are some of the standouts I saw while visiting their space earlier this summer.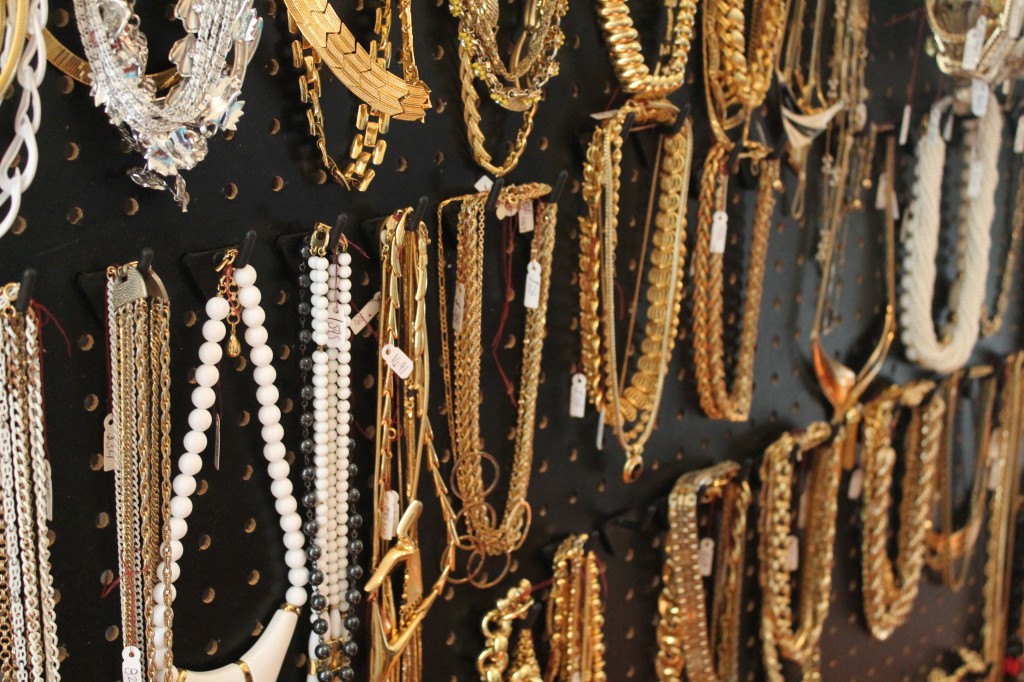 Forget the crown jewels! Everyone will feel like royalty at Jillian's San Francisco's showroom. It is nestled in one of the city's most charming neighborhoods, Russian Hill.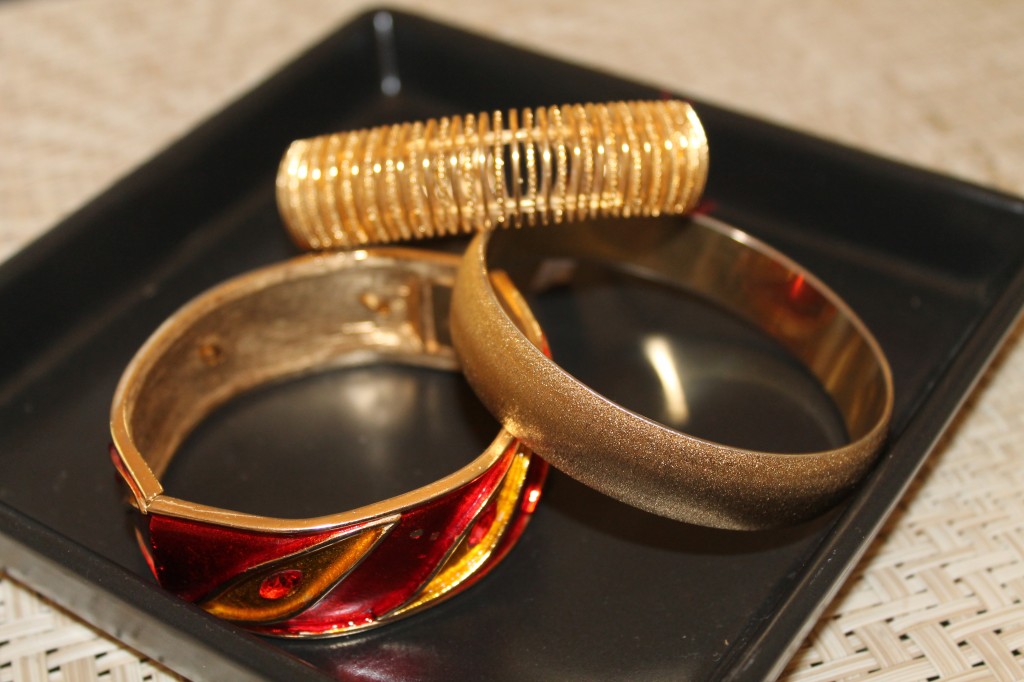 These stacks will steal the show and you know I was tempted to snag a few for myself.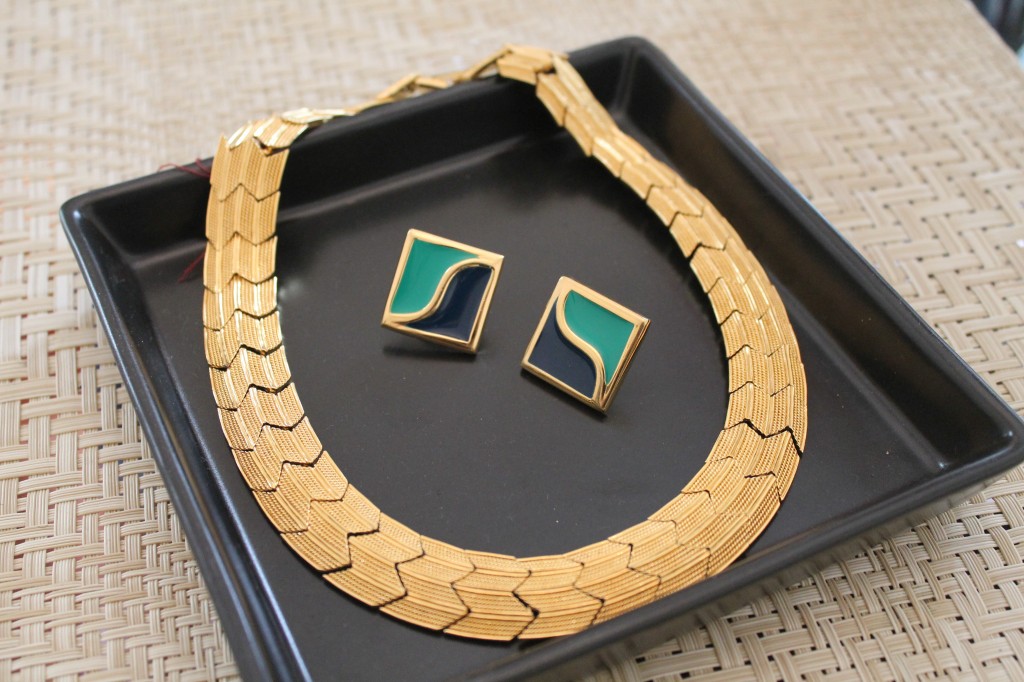 Statement necklaces are perfect for the office or a fun adventure and they go perfect with these colorful earrings.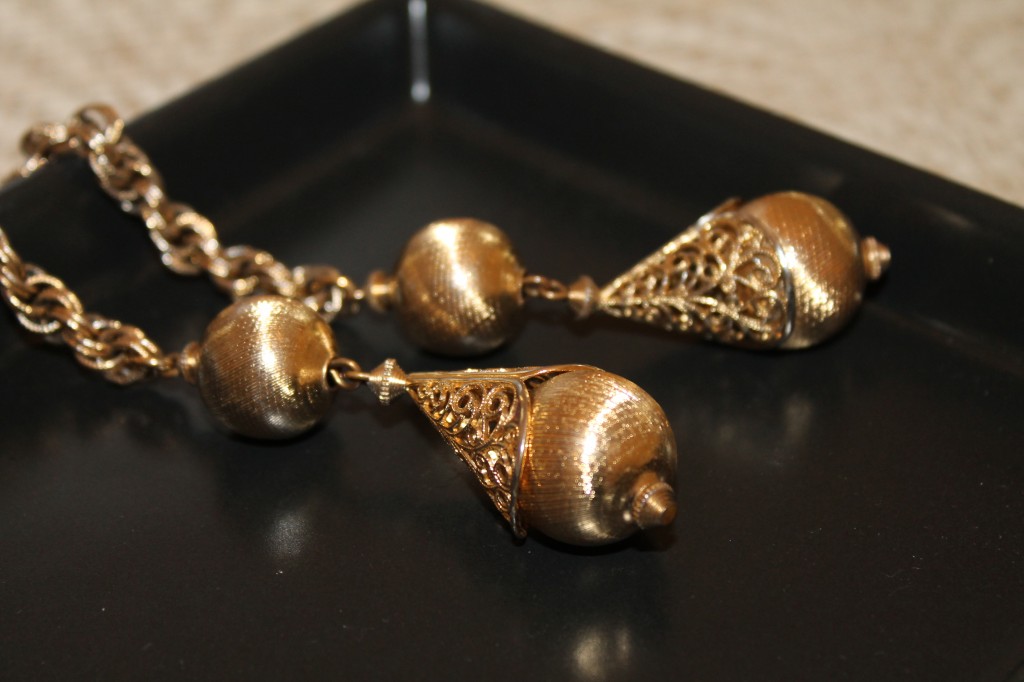 Feeling a bit bohemian? With a girly blouse, some skinny jeans and booties, tassels will instantly make you look like a thousand bucks!
Want to share the sparkle and win a $100 gift ? Simply create a Pinterest board that reflects your personal style. Click here for more details and how to enter.
If you are coveting any of these pieces, act quick and take advantage of their 25 percent sitewide sale. Simply enter the code SWEETSUMMER at checkout. You know this spree will have you sparkling from head-to-toe.
Ryzenberg On, is Signing Off