You know the saying, "One man's trash is another man's treasure," and that is indeed immortalized at the Alameda Point Antiques Faire. This giant flea market, filled with incredible vintage finds mixed with toys and furniture from all the decades is a Mecca for those seeking unique pieces — and let me tell you, the finds are simply divine.
But if you think this is simply about strolling and browsing, you are wrong. You not only need to come with a list of items to look for, but also a strategy about as complex as a Super Bowl win and get ready to use those bargaining skills.
Yup, if you want more bang for your buck, you need to make sure you are not afraid to ask questions and even speak up! Though this can be scary at first, the art of negotiating in this scenario is quite fun and rewarding — especially if you end up with those coveted pieces.
Also, make sure that if you are planning on getting some furniture, don't risk it and be an early riser! I mean, we are talking 6 a.m. on a Sunday, so make sure that your heart is really set for that special token.
My friend Eli from Thrift Eye Eli, her BF and I embarked on a mid-morning adventure this month that proved to be fascinating, exhausting and rather nostalgic. I ran into some of my childhood favorites like the Fisher Price farm, a few Thermos from the school days in Lima and even some fun magazine covers from the 1980s.
In all honesty, I had never seen so many Mason Jars in one place, so if you are planning an upcoming event or even want a few for the home, this is the place to get authentic ones in all colors and sizes. Also, the amount of shabby chic furniture is impressive and also feels like a Pinterest pin is coming to life!
Eli and I carefully walked through hundreds of booths and glanced at pretty much everything. By the end, we were both exhausted, but happy about the experience as a whole. Oh and if you are hungry, your tummy will sure be satisfied — there are food trucks with tacos, fried chicken, lemonade, cupcakes and our sinful snack, kettle corn.
And I know what you are wondering; where are the goods? Well my friends, you are going to have to wait a bit until those little numbers make a cameo on the dog-and-pony show!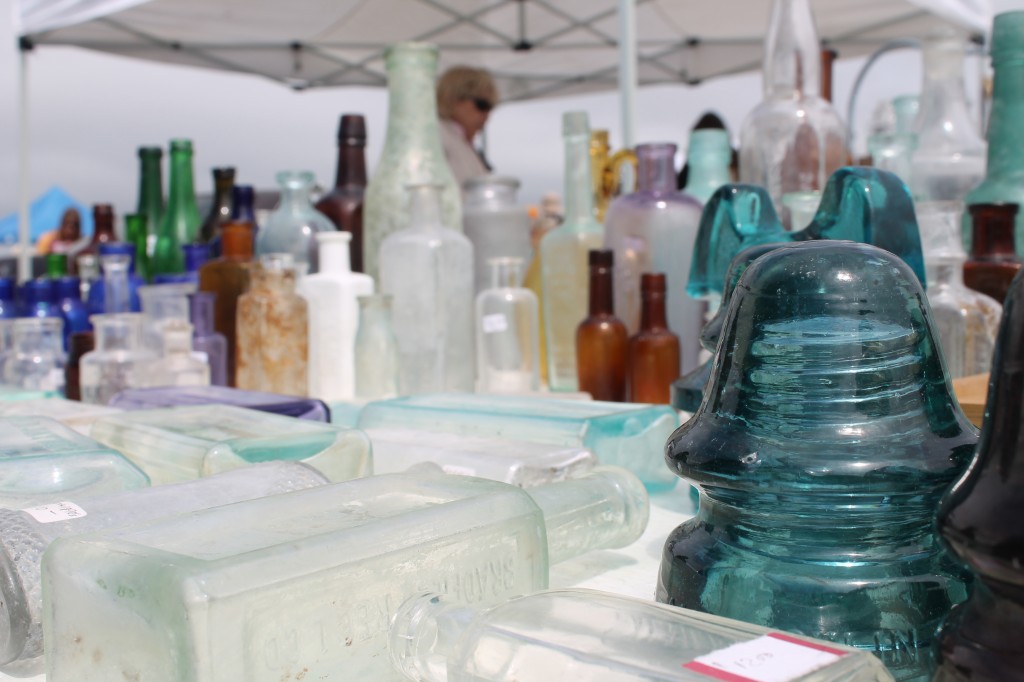 The bottle selection was so impressive — I might have to start my own collection.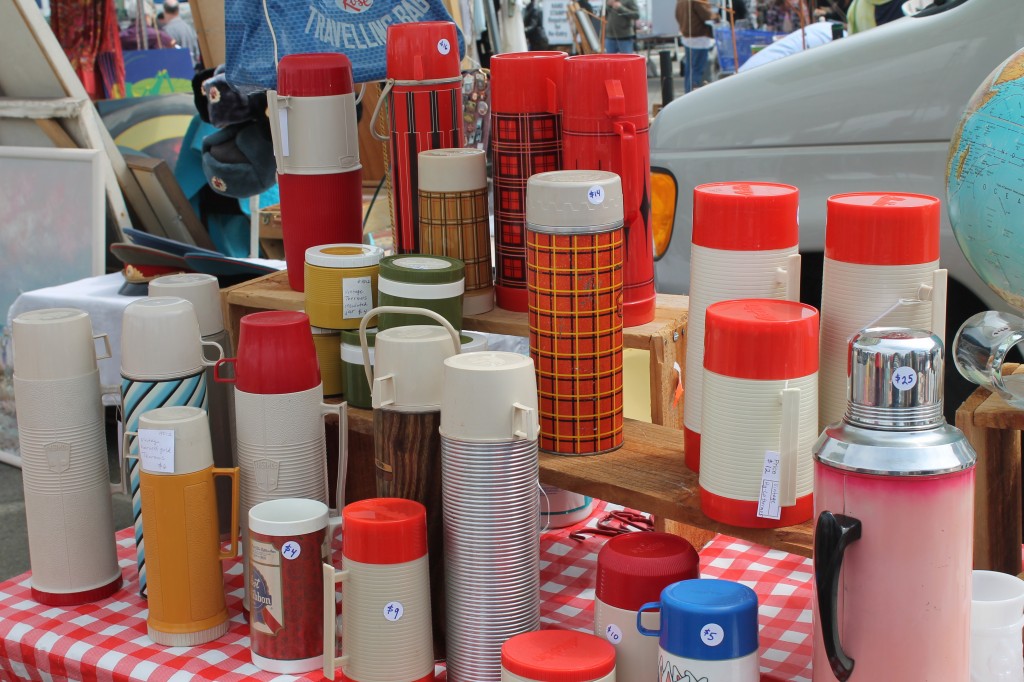 Hello, my name is Jesica and I have an addiction to Aladdin Thermos from the 19870s and 1980s.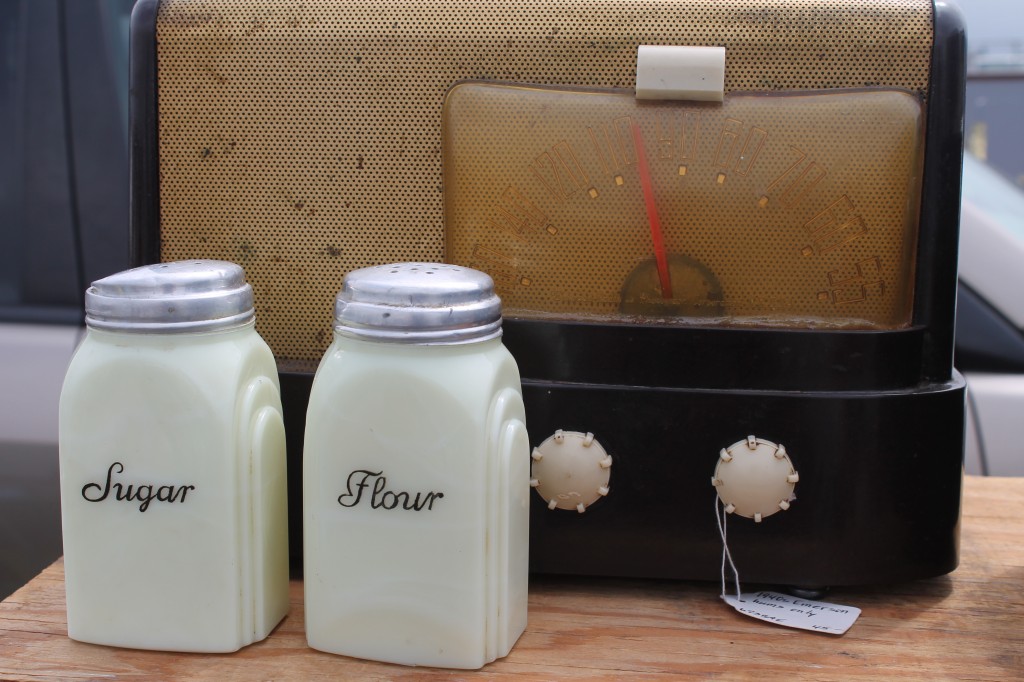 Shake it like a salt <and sugar> shaker! I spotted these beauties in a few stands, and they stole my heart.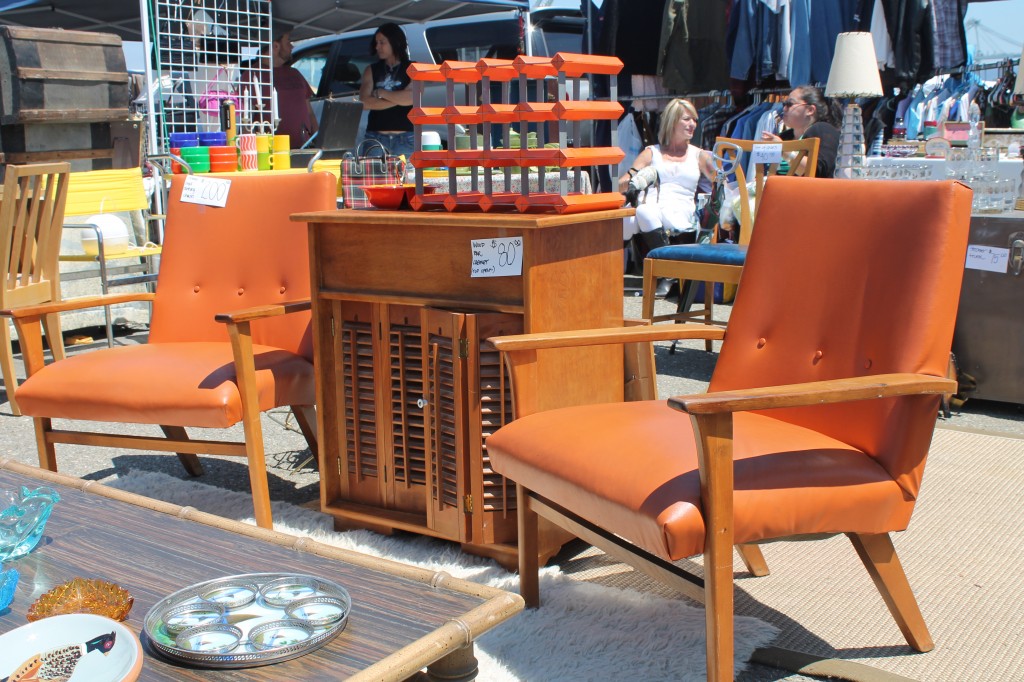 This living room set was so cool in person, it took me to the 1950s. The only thing missing was a TV dinner.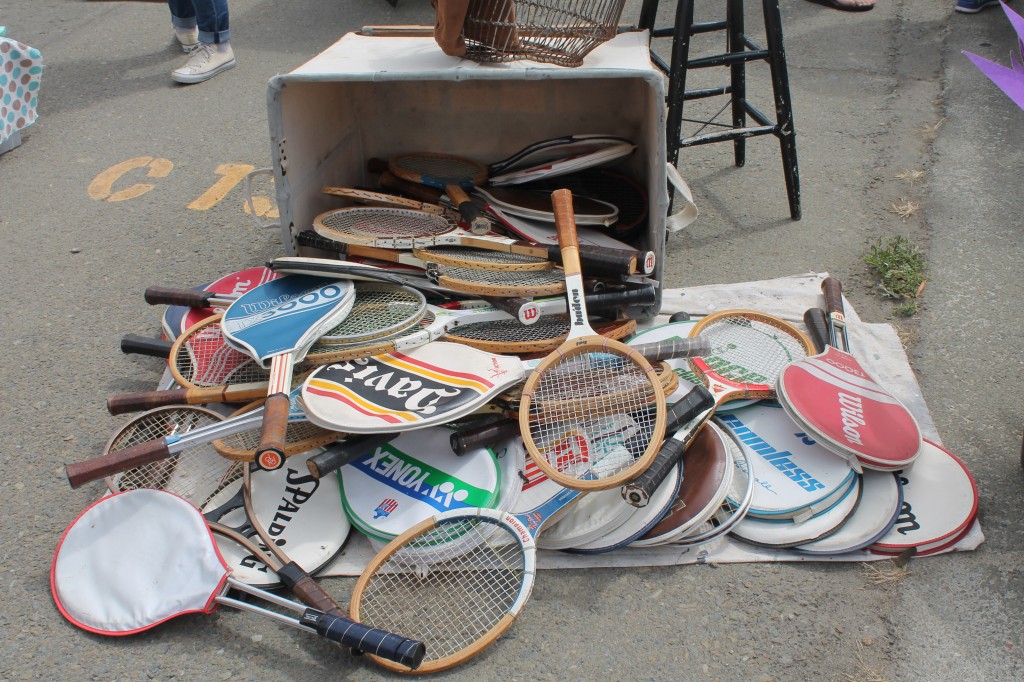 Love to play tennis? These racquets are not only perfect for a game or two, they are a terrific addition to man cave wall or boy's room.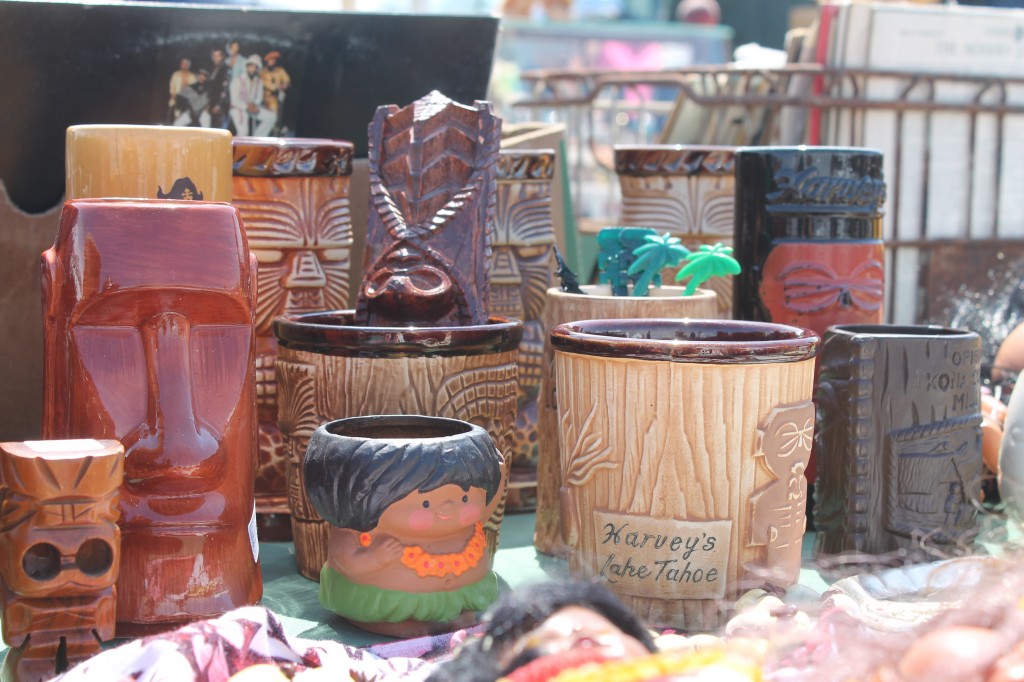 Planning on a luau without going to Hawaii? There was an entire stand filled with tiki goods and island motifs.
The Alameda Point Antiques Faire takes place the first Sunday of every month and goes from 6a-3p. For more information, or even to set up a booth, visit their website.
Ryzenberg On, is Signing Off