Spring is on the horizon and with a new season, comes a new SHOPBOP sale! I mean it's like they go together like peas and carrots, peanut butter and jelly — OK, you get it.
So I may (or may not) have purchased some of these beauties, but one thing for sure is that I am lusting after all of these picks. I mean, the warmer months are all about beach cover ups, fun sandals, maxi dresses, bucket bags, statement baubles, and clutches that won't break the bank.
And best of all? You all have until tomorrow night to snag some of these coveteables — just use the promo code BIGEVENT16 et voila, it will arrive at your doorstep in just a few days!
I also inadvertently decided to go after blue hues, much like Picasso did during his emblematic 'blue period' but this color epitomizes warmth, sunny days, and summertime.
Can't wait to see all of the pieces everyone scored from this sale extravaganza!
Ryzenberg On, is Signing Off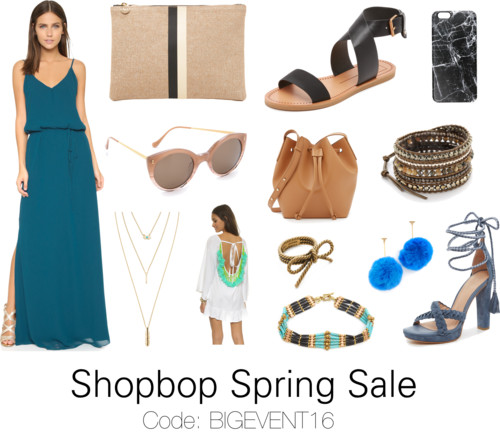 SHOP MY PICKS: