As a person that values utilitarianism to its out most potential, I'm often in search of pieces that are comfortable, easy to wear, and still fit the category of acceptable in public.
Remember when sweat pants were deemed as a fashion faux pas? I sure do. Thankfully, as the sartorial evolution continues and we opt , activewear went from simple yoga gear and t-shirts to a lifestyle concept now commonly known as 'athleisure.'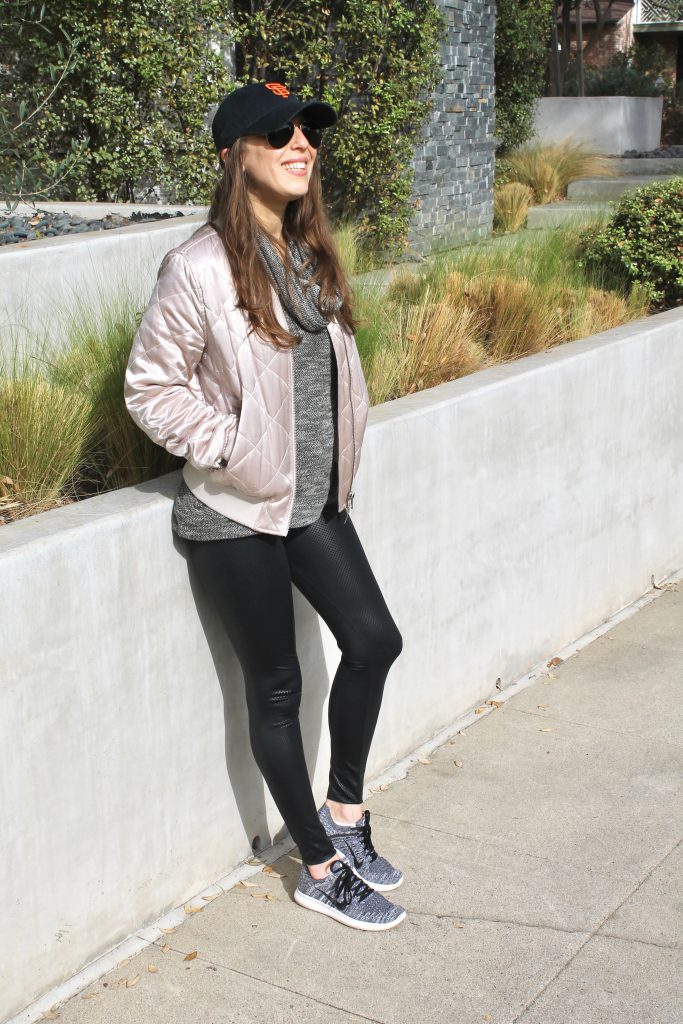 The idea is simple — functional pieces made to transition seamlessly from a workout to lunch and beyond. Some are even clever enough to turn it into workwear (cue in Mark Zuckerberg and his infamous hoodies), while for others it's a mere statement that excludes breaking a sweat.
High end brands like Outdoor Voices, Koral, and Sweaty Betty set the barre (see what I did there) high with luxurious materials and flattering silhouettes coveted by gym rats and couch potatoes who boast a sporty vibe. Stella McCartney, Alexander Wang, and Saint Laurent are responsible for taking athleisure from the runways to running errands.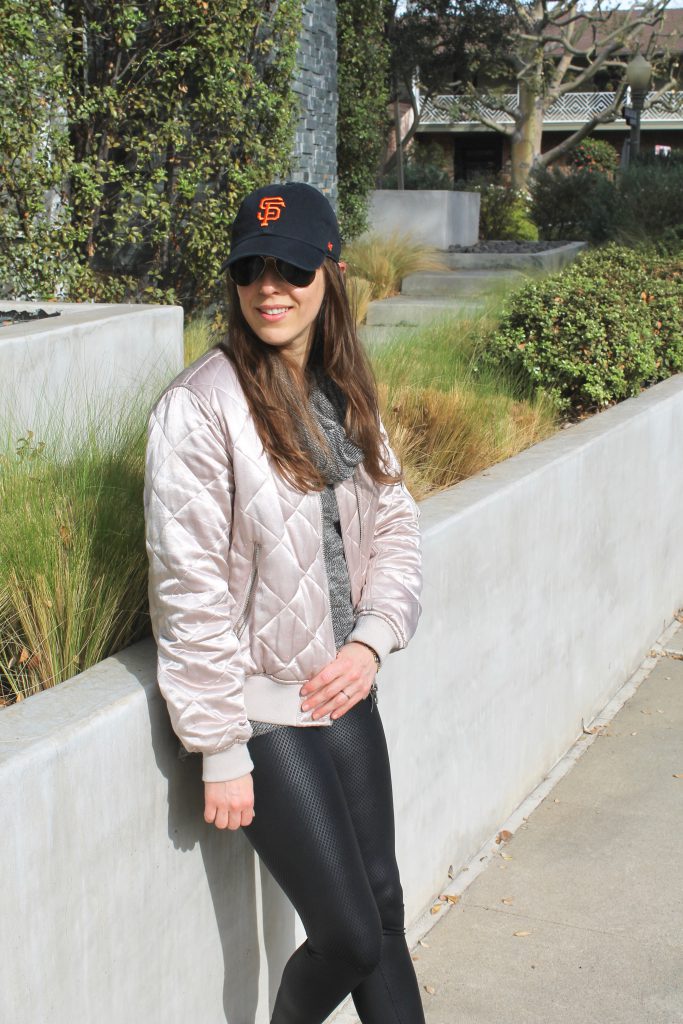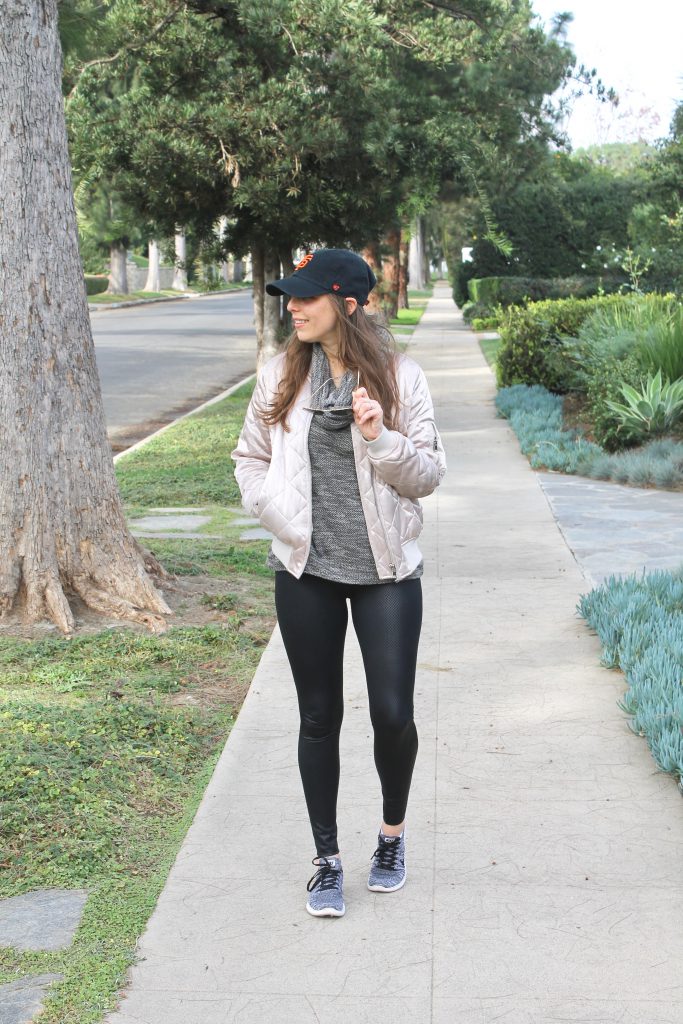 SHOP MY LOOK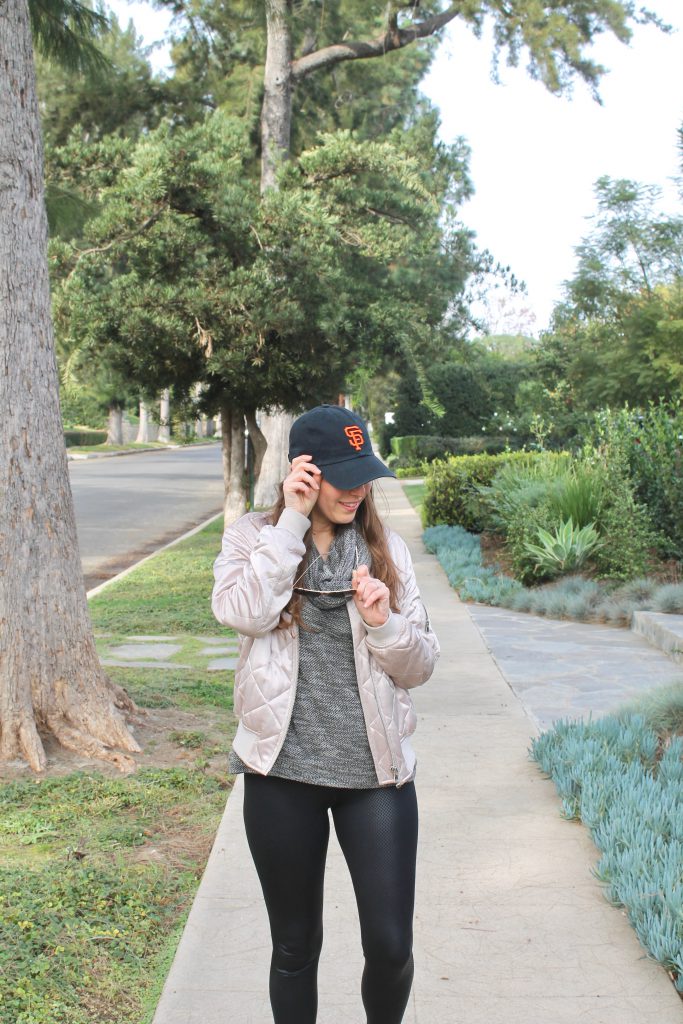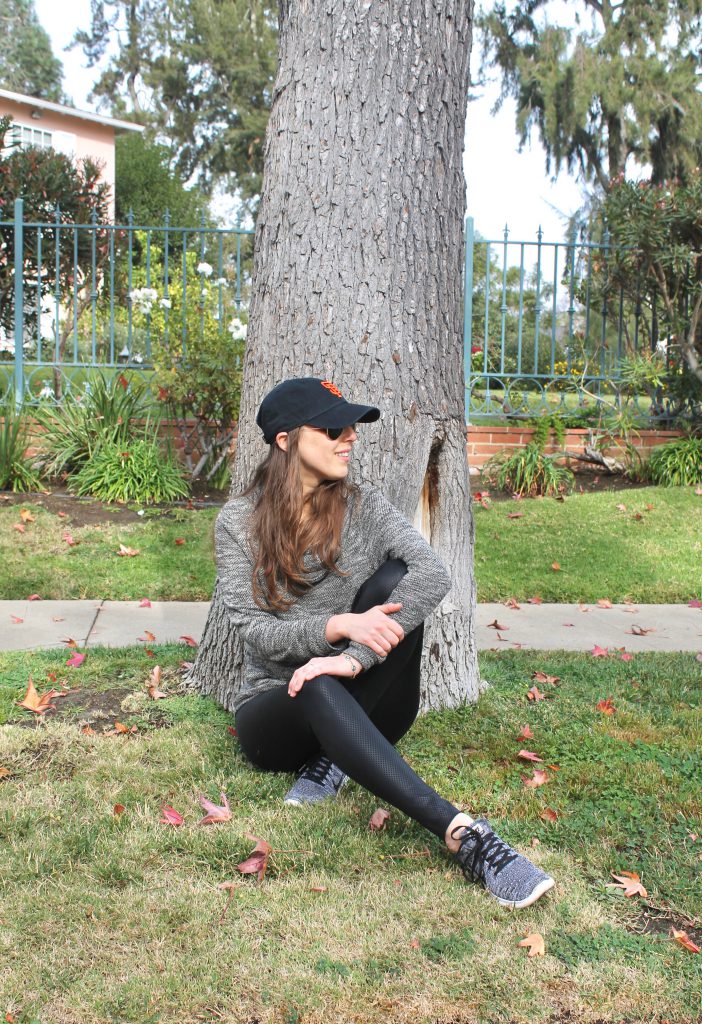 Clamored by street style stars and designers alike, this trend is in for the long haul — refuting all skeptics who deemed this trend a fad. A self-proclaimed 'lady of athleisure,' my weekend uniform is often an iteration of leggings, a light top, jacket, and sneakers. Pulling off this look is very easy, and chances are, most of these pieces are hanging in your closet.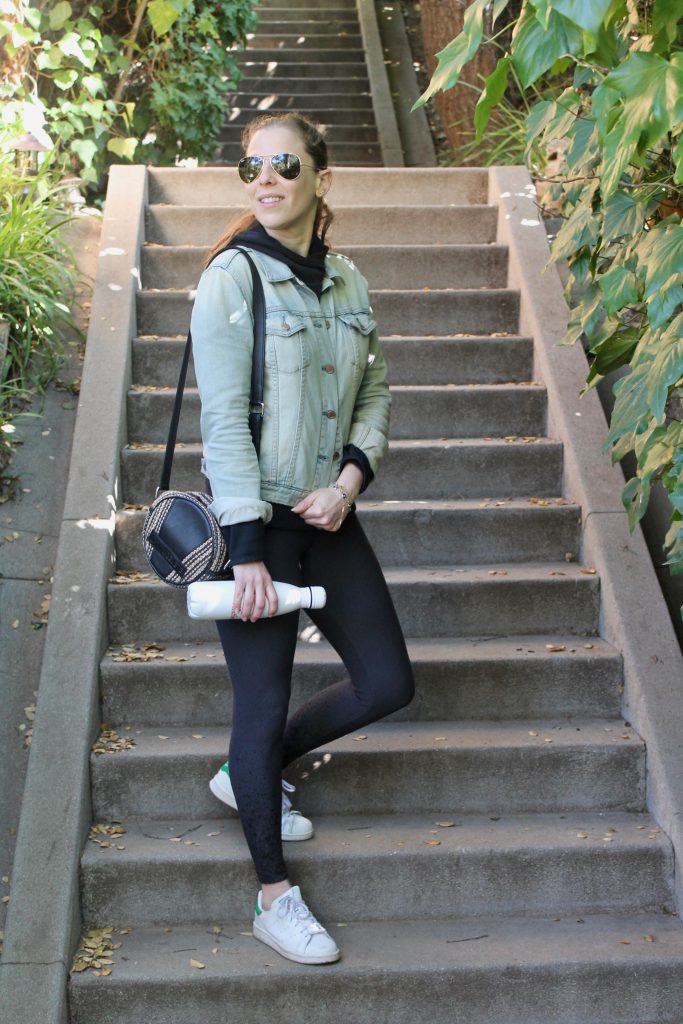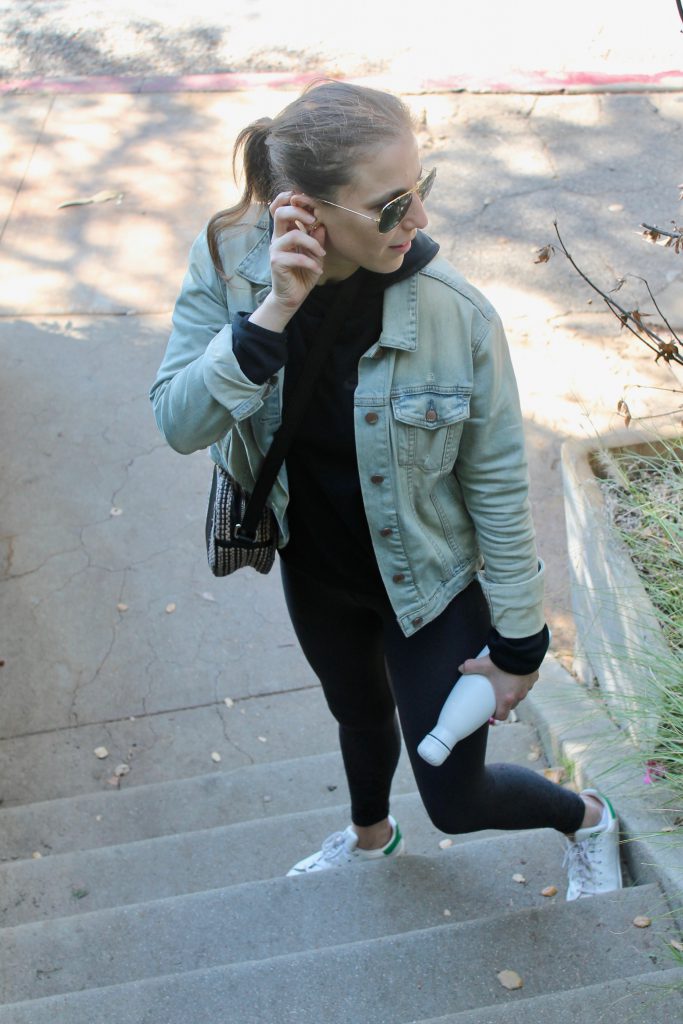 The Essentials
A good Jacket: Bombers, leather, and jean jackets are the perfect trifecta to strike it big. They give it a casual feel without screaming 'I just did seven repetitions of squats.' This one from Blank Noir dresses it up a notch, while this Levi's denim darling will always be a favorite.

Textured Leggings: I dig the idea of different textures and prints, such as mesh, snakeskin, or faux leather. I got this Onzie pair almost a year ago, and they've been my trusty companions during grocery store runs, hikes, and long flights. I even wore them to work once (though granted, nobody was there), so can't claim I pulled it off at the office.

Accessorize: Add a baseball cap (like my third edition SF Giants one), purse, and sunglasses to dress it up. Easy on the jewels, since understatement ups the ante with these pieces. Water bottle optional, though it's always cool to stay hydrated!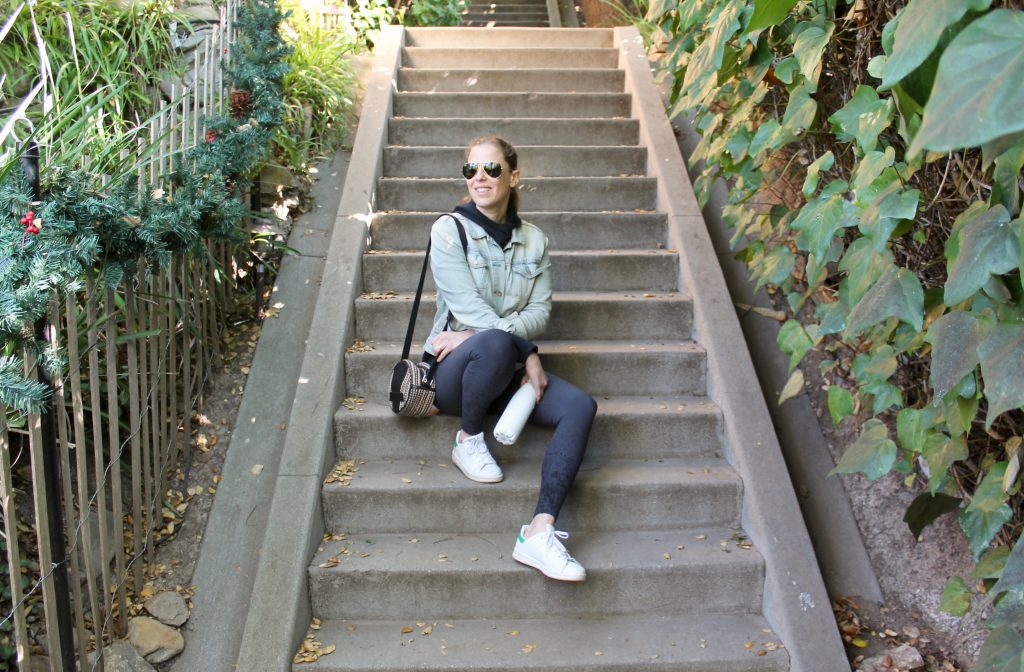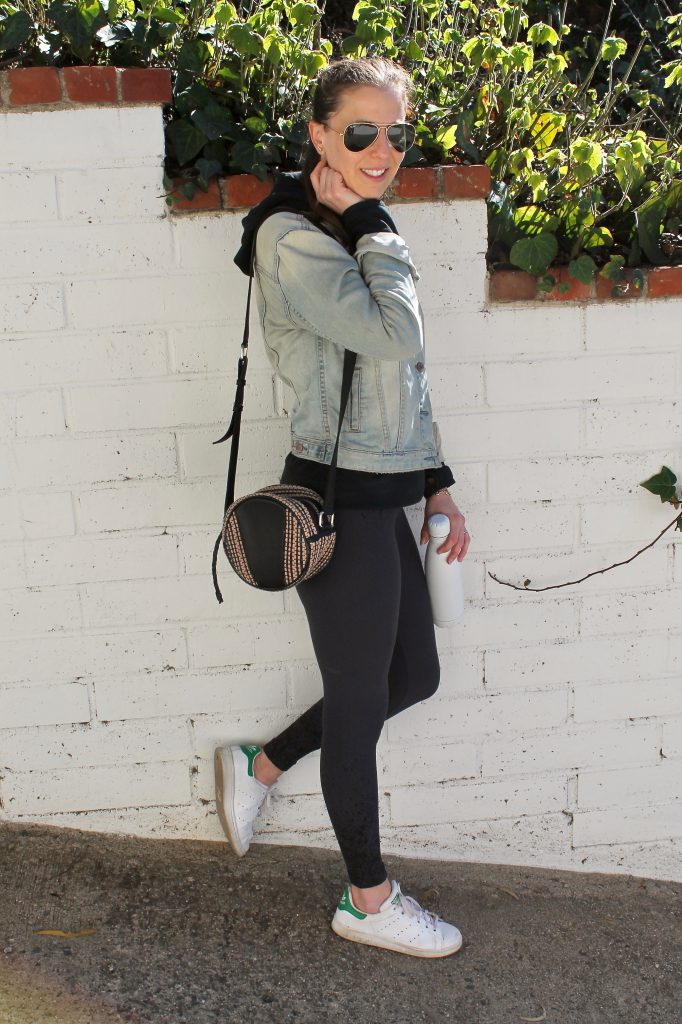 Taking these pictures was anything but leisurely. For the first look, Charlie and I forgot the camera battery as the perfect light beamed on us. We ran home and found a closer spot to take pictures, but the process turned out cumbersome & a little rushed. Despite the drama, the photos turned out nicely, so it wasn't all a washout.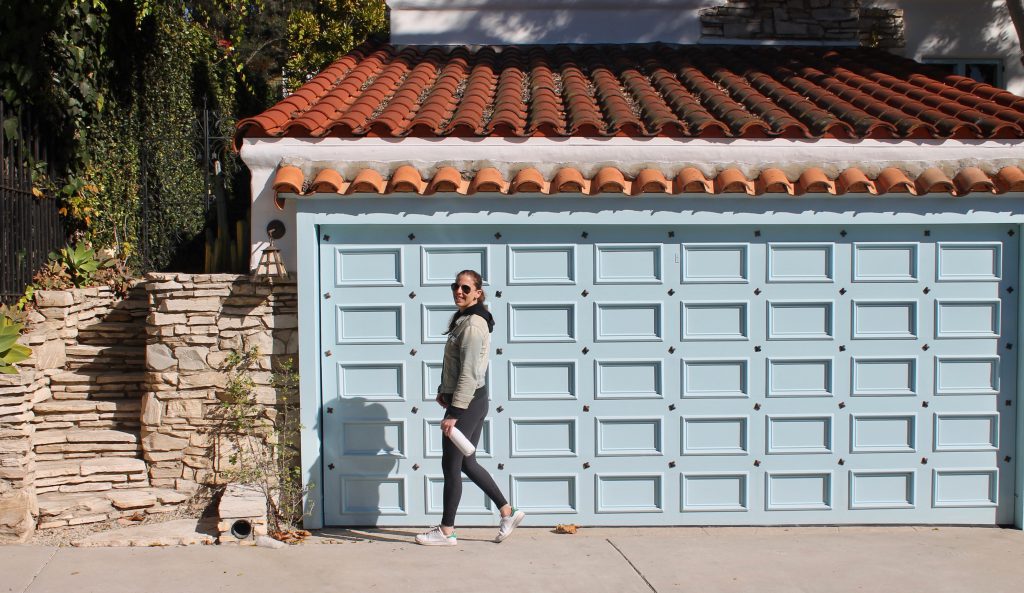 The second session was a bit more grueling, as we aimlessly drove around on a Saturday afternoon in search of a location (amateur mistake No. 1) and dealt with too much light ( amateur mistake No.2: Do not shoot at noon!). Luckily, we found shade and maneuvered a little bit of creativity.
It might not be a 'work out' per se, but it worked out at the end.
Ryzenberg On is Signing Off