OK, so I am the first one to admit that I took a bit longer than expected to blog in 2016. I mean, I guess it's a good thing that I don't believe in resolutions, because so far, I have been to the gym twice and my eating habits have, let's say, less than stellar.
But despite my bad habits (which, you all should know by know) I am now blogging again, I am off to the gym at 7am (yup, you read right) tomorrow, and I've already planned my meals and snacks for the week. So yes, progress has already been made.
One thing I've witnessed a lot of so far this year is SNOW! See, I was in New York City last week, coming soon (and with that I mean sometime this year) to this dog-and-pony show, and well, there was a little blizzard last Saturday. After experiencing frigid temperatures that took me back to my college days, I feel a little bit like a winter expert, considering I spent most of January bundled up.
Despite living in Southern California, there are plenty of places where winter wonderlands are happening, and they are as far as just an hour away. A few weeks ago, post my bronchitis wrath, the man friend and I went on an adventure just Northeast of here and ended up in Wrigthwood, a quaint ski resort area in San Bernadino County.
We originally planned to go to Mount Baldi, but traffic was rough, so we took a detour and it was well worth it. We stumbled upon the Grizzly Cafe and enjoyed some delicious chili and pie, and afterwards, we went on a winter hike. Though the powder was a few days old, it was fresh, felt nice, and the air was simply delightful.
Other fun places to check out include Mount Piños near Frazier Park northwest of Los Angeles, Big Bear for some amazing ski trails, San Jacinto near Idyllwild, and Lake Arrowhead. If you have a few extra days, drive down the 395 to Mammoth, a ski town popular amongst winter sport aficionados and nature lovers alike. Though it's magical during the colder months with world-class skiing and snowboarding, it's perfect year-round considering it has killer views, incredible hiking and biking trails, and a terrific town to check out. Charlie and I drove by this delightful mountain town last fall, and we can't wait to check it out again in a few weeks.
There are a myriad of reasons I enjoy living in Los Angeles, and the fact that snow is just a hop, skip and a jump from my home simply makes me one lucky gal. Do you have any snow days planned up? Do tell, do share!
Ryzenberg On is Signing Off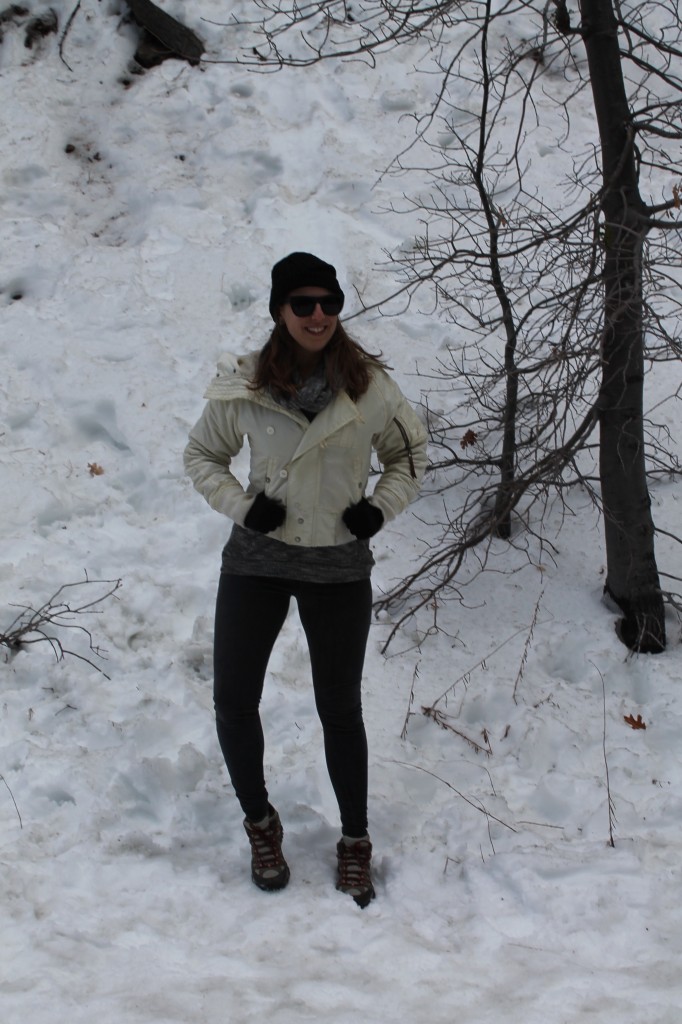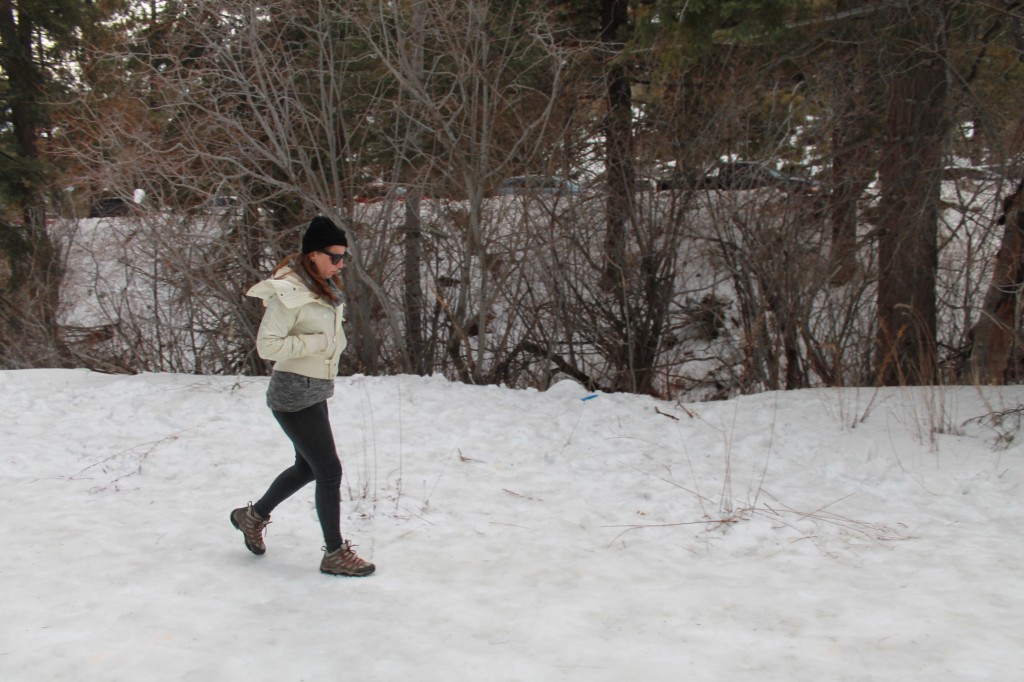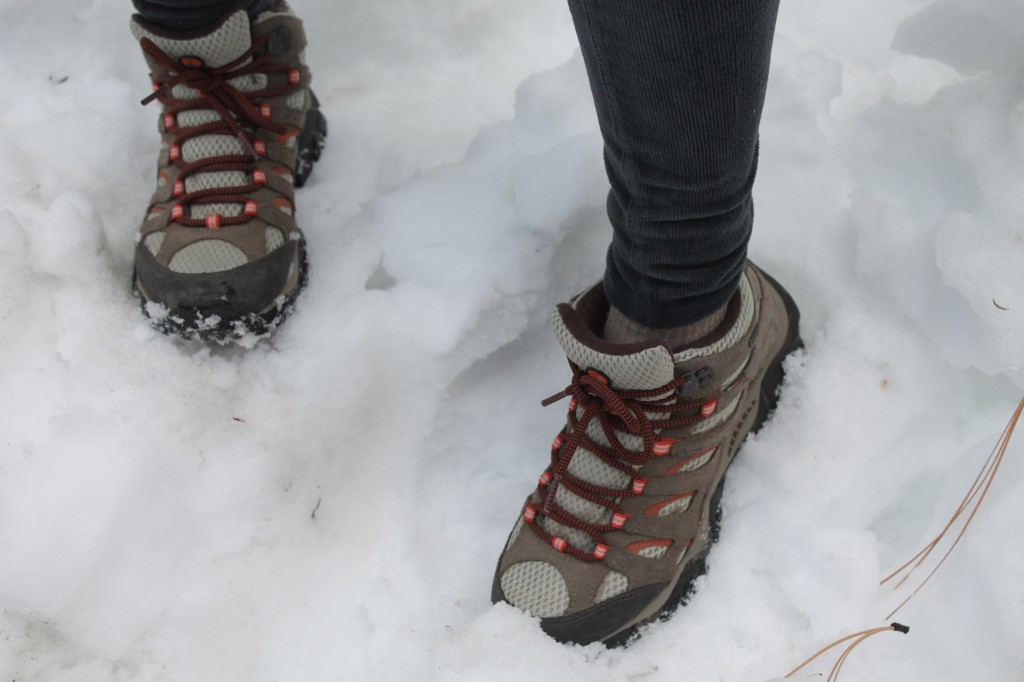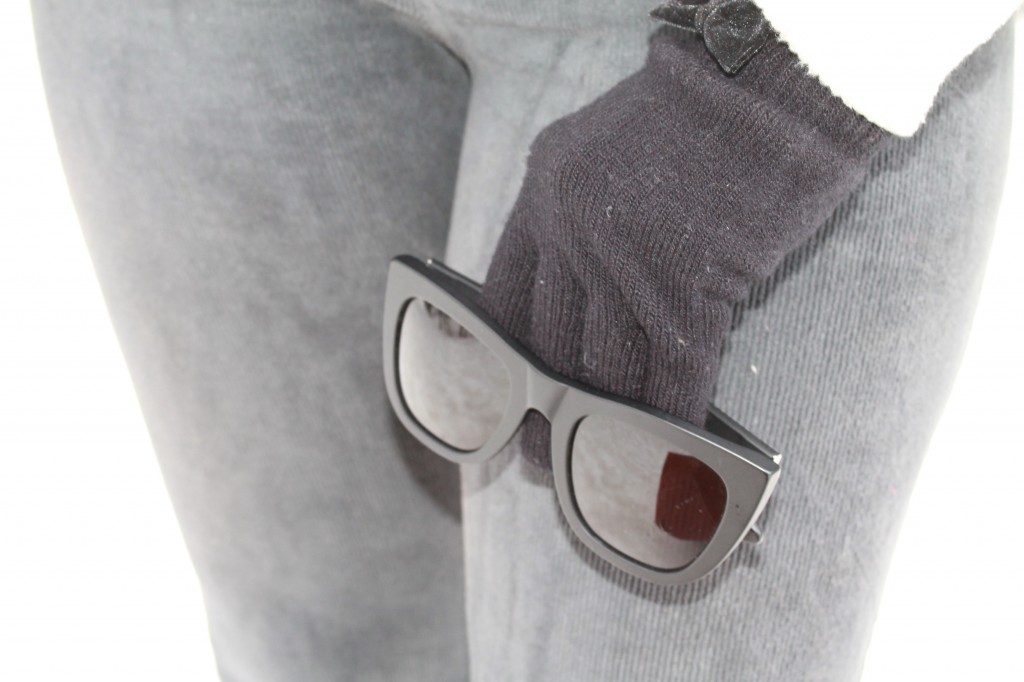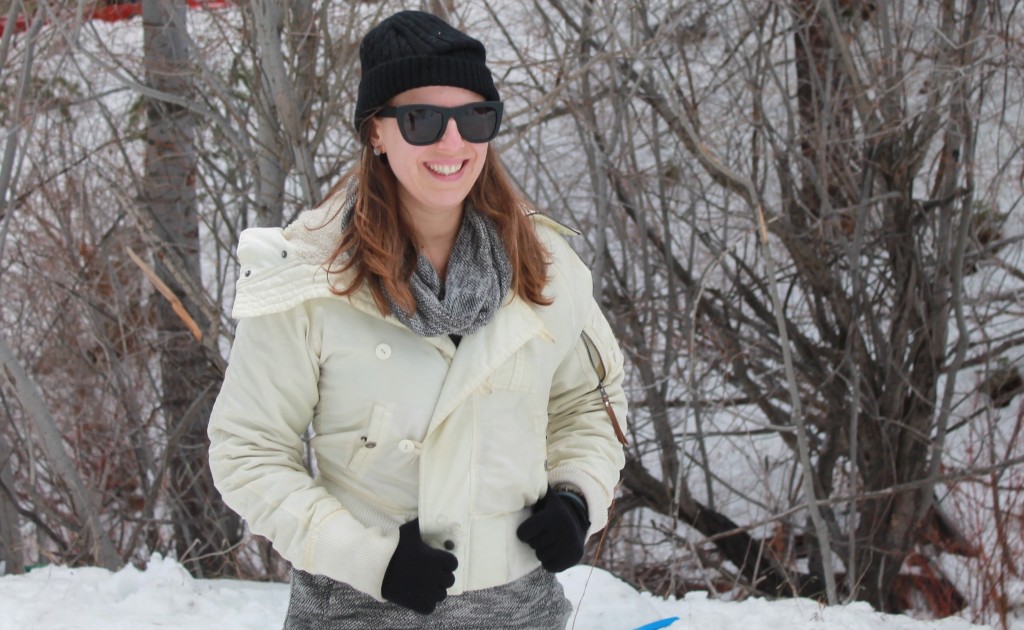 O'Neill Jacket (similar here) | Hue Leggings | Bench Sweater | Super Sunglasses | Merrell Hiking Boots | Old alpaca gloves and hat (similar here and here)
SHOP THIS SARTORIALISM