When I began writing this piece, I planned on emphasizing the importance of 'self-care' as a motivator to carve out some much needed time off for personal growth.
After a few days of research, I saw this topic is incredibly complex, and its origins go beyond a hashtag and Instagram story. As I grow and continue to slowly regain my blogging groove back, I am happy to start with small baby steps, and will share my self-care journey with all of you sometime in the near future.
For now,  keeping it simple is my mantra and the ethos of my beauty routine, which is a pivotal part of 'self-care.' In a new series called 'Beauty Favorites,' I will be sharing my top picks from my medicine cabinet, the pharmacy, and beyond.
It's no secret this multi-billion dollar industry is oversaturated with a plethora of products claiming to clean, freshen, and diminish certain signs of aging. Perhaps this can be interpreted as a marketing machine, but in reality, it's a simple step that can lead to self confidence, reassurance, and radiance.
One brand that keeps it real is Rodial, and they are my January Beauty Favorite. What makes them stand out from the other beauty counter names is its honest approach to skin care. The products are cutting edge and have irreverent names such as 'Dragon's Blood,' Bee Venom,' and my favorite the 'Extreme Hangover Mask.'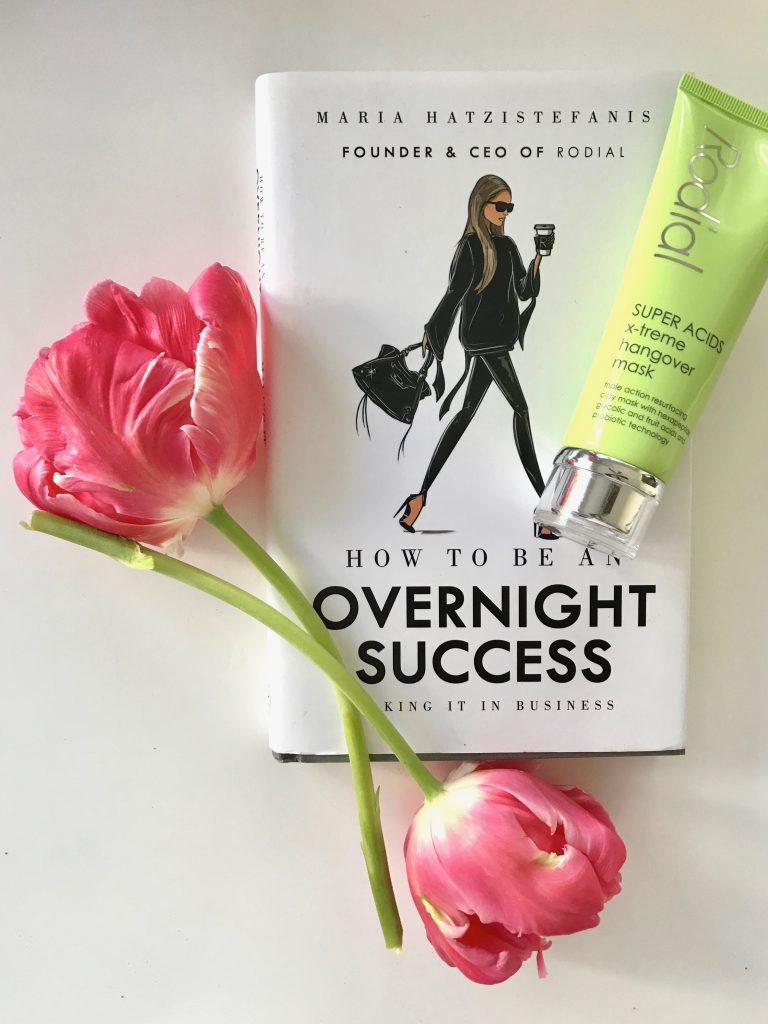 While working as a as beauty writer in the 1990s, Maria Hatzistefanis saw a lack of products targeting specific skin conditions and realized she was onto something. She packed her bags, moved to New York, got her MBA from Columbia University and worked relentlessly to create her skincare empire. After to returning to the UK and a short stint in finance, she began to follow her passion full time and Rodial was born.
In her new book How to Be an Overnight Success: Making it in Business, Mrs. Rodial, as she is aptly known in social media, chronicles her rise to the top in a field known to be ruthless and oversaturated. She candidly details how she and her husband used their savings to bootstrap the venture, and learned every important element of her brand early on, such as factory production, market research, and sales.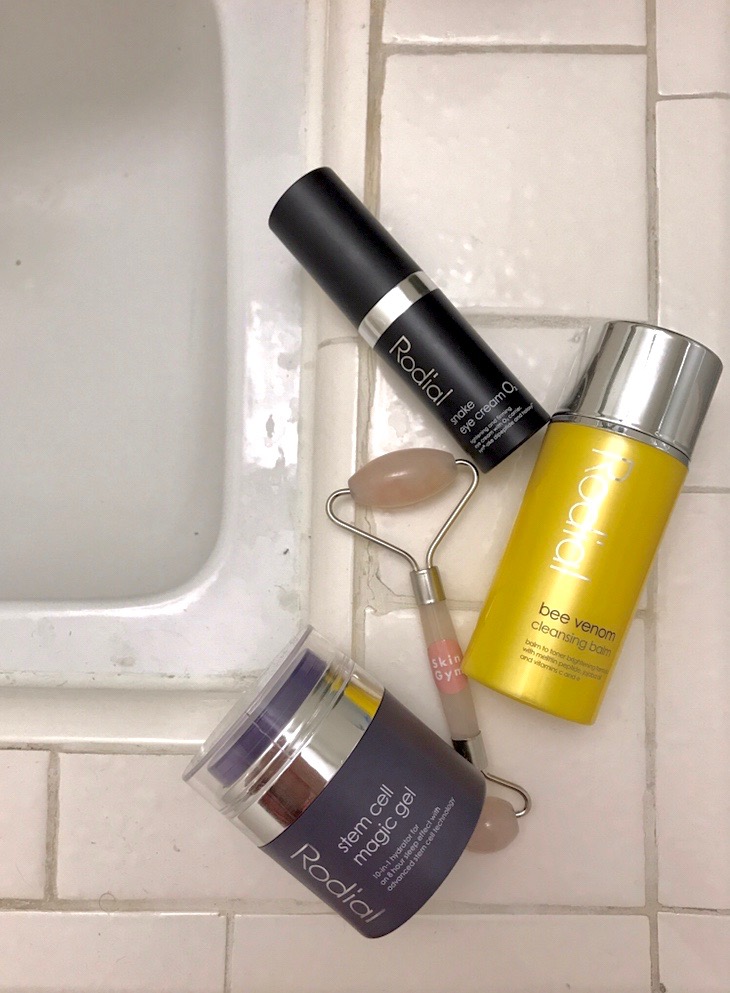 Something Maria and I have in common is the lack of patience and importance of letting go. It took Rodial 18 years to reach the level of success it garners today — as it's sold in 35 countries worldwide and online. The mogul highlights how there are no shortcuts and profits will take time, though perseverance, tenacity, trial and error, and a solid team are the key to success. She believes rejection and discouragement are inevitable, but a good attitude and creativity go a long way.
SHOP MY FAVORITE RODIAL PRODUCTS

Now onto the good stuff – the products. They run the gamut from moisturizers and serum to toners, and everything in between, keeping the fountain of youth alive and going. The 'Bee Venom' line contains salicylic acids, vitamin c, and peptides that leave the skin feeling fresh, hydrated, and glowing. On the days that I do not wear tinted moisturizer, I go for the SPF 30 day cream, as its light texture offers full coverage, and helps diminish the appearance of wrinkles. The body serum contains retinol, helping skin to stay regenerated. I lather up after the shower for extra moisture and love the sweet scent of honey and rose.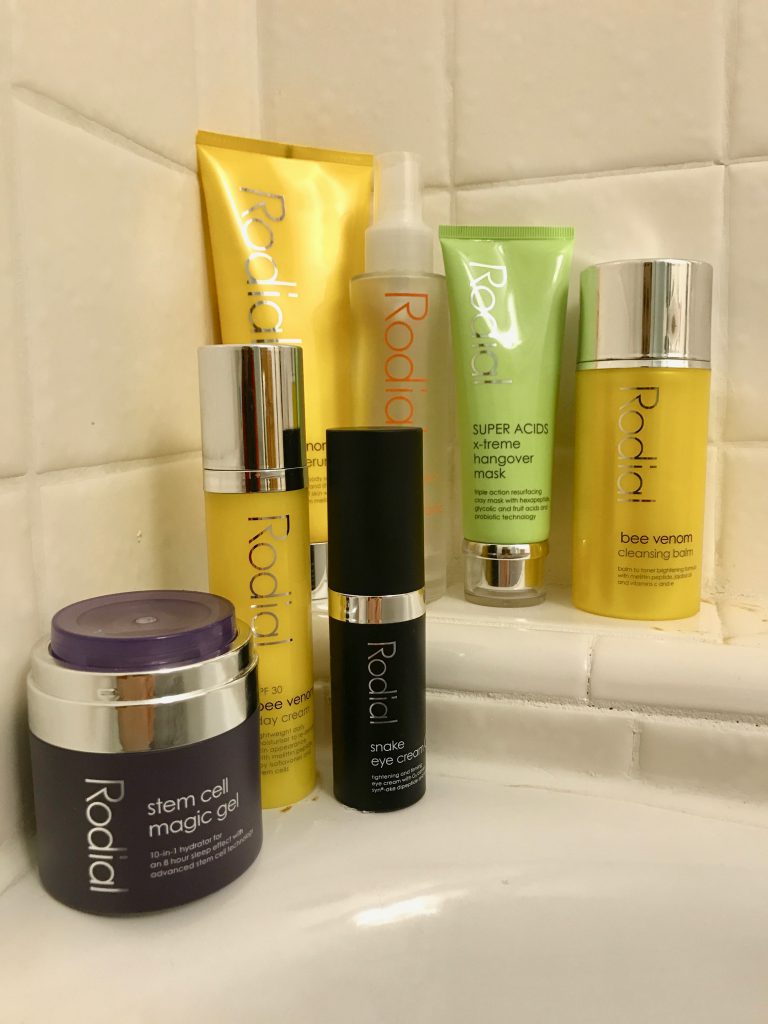 Don't let the name scare you — this Dragon's Blood Hyaluronic Tonic soothes and rehydrates even the dullest of skin types! It's perfect to mist during the day or as a freshen up tool right before a big event. The Snake Eye Cream tightens, firms, reduces puffins, and diminishes dark circles around the eye — in other words, it gets the job done. I use this every night and my skin wakes up feeling rested and rejuvenated.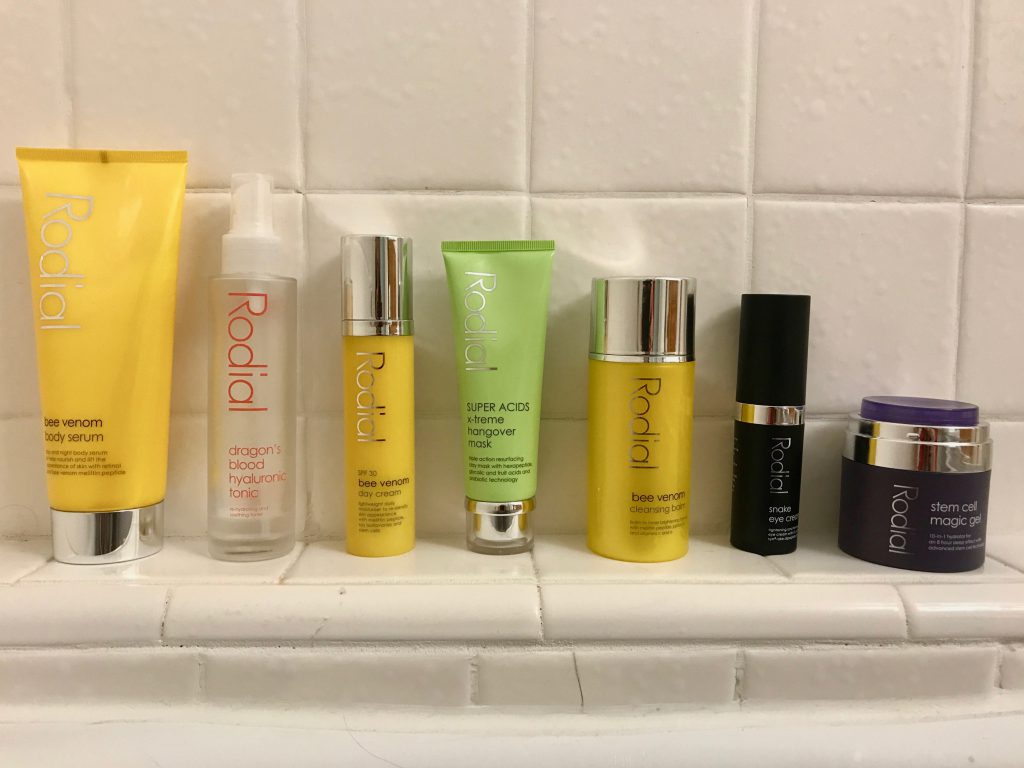 For those days of extra pampering, go for the X-treme Hangover Mask — my favorite product. I used it religiously right before my wedding and saw a tremendous difference in the appearance and feel of my skin. With ingredients such as glycolic, fruit acids, and probiotic technology, this mask gives a tingling sensation that exfoliates, cleanses, and leaves the skin feeling rejuvenated. Lather up the Stem Cell Magic Gel before hitting the sack. Its 8-hour advanced stem cell technology works its magic while you sleep, leaving a rejuvenated, healthy, and nourished complexion. Best of all, it can be used as a primer for an intense moisture boost.
I am pumped to see what other products will come out & look forward to meeting Maria next month at Create & Cultivate in LA. For now, I plan on checking out more goodies and using my second tube of X-treme Hangover Mask until the last drop. There will be another crop of fresh new finds at the end of next month, though these bad boys are here for the long haul.
Ryzenberg On, is Signing Off
*Thank You Rodial for Sponsoring this post. All Opinions are my own.