Third time is the charm, right? Well when it comes to Venice every visit is special. This time, I visited the 'Pearl of the Adriatic' with my family en route to Greece, Turkey and Croatia. The first stop on this Ryzenberg On the Road summer adventure was filled with memories, but there is something about this Italian city that made the start of vacation even more dazzling.
We stayed at the charming Metropole Hotel, located in the heart of the city and not too far from some of the city's highlights which include the Piazza San Marco, Doge Palace and the big Basilica. This little charm has been around (and remodeled, I might add) for quite a bit, considering Sigmund Freud, Thomas Mann and Vivaldi are all past guests.
Venice is simply majestic, since no matter where you look, there is always an inspiring and romantic sight to stare at. Its architecture, canals filled with gondolas and amazing streets with shops, gelaterias and little corners are all worthy of a photograph (or 12) and don't let the crowded streets stop you, as it is all part of the charm.
What's more amazing about this place is that it's been around for centuries, so while strolling around, I couldn't help it but wonder how was life in the 16th century? I wonder how the streets were like and how can everyone mobilize via boats? It's like a timeless fairytale made famous by Canaletto paintings, Shakespearean plays and countless others who made this place their backdrop.
As for Venetian sartorialisms, since it was the middle of summer, comfort and light textures were key. I opted for shorts, soft tees and of course a few sun dresses. My Loeffler Randall 'Rider' clutch was perfect to fit everything from my camera, phone, water bottle and other necessities needed while on vacation. I mean, can a black and white bag ever be a faux pas? I think not!
Italy is one of my favorite places to visit, as it is bold, vibrant, passionate and well the fashions — don't even get me started. So for now I say arrevederci, but be sure to catch more of my travel tales as this is just the beginning.
Ryzenberg On, is Signing Off
PHOTOS: Henry Lelouch and Debora Ryzenberg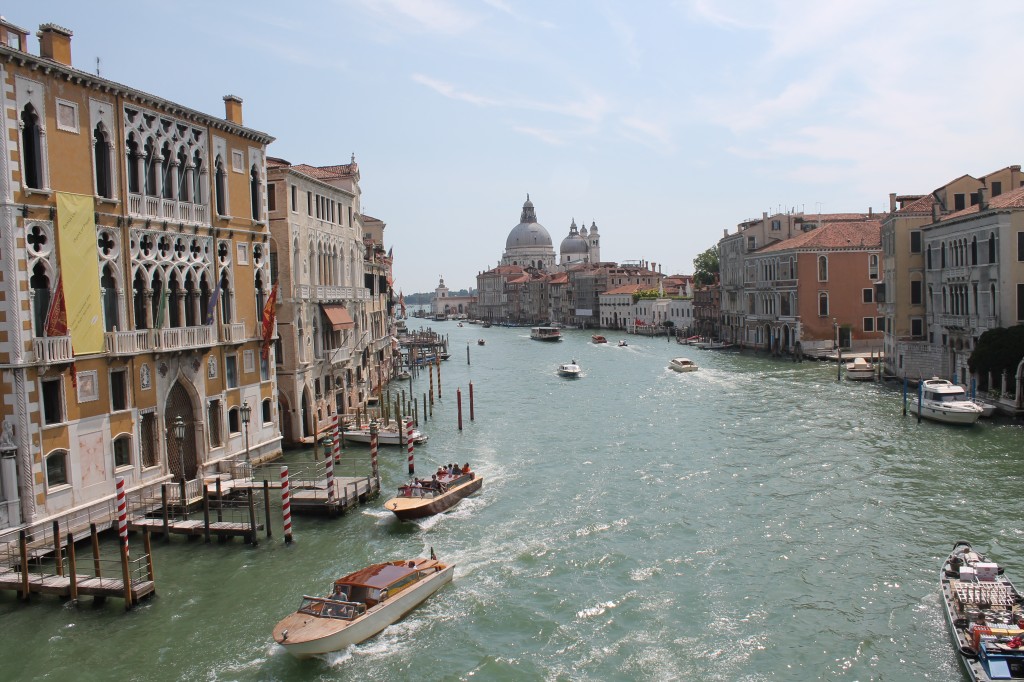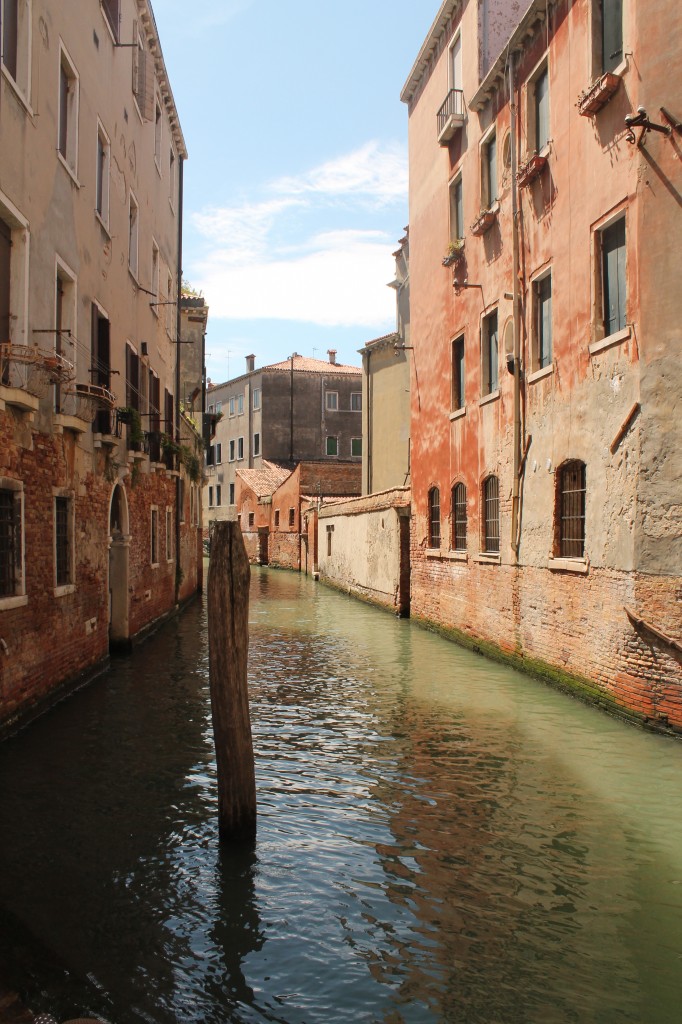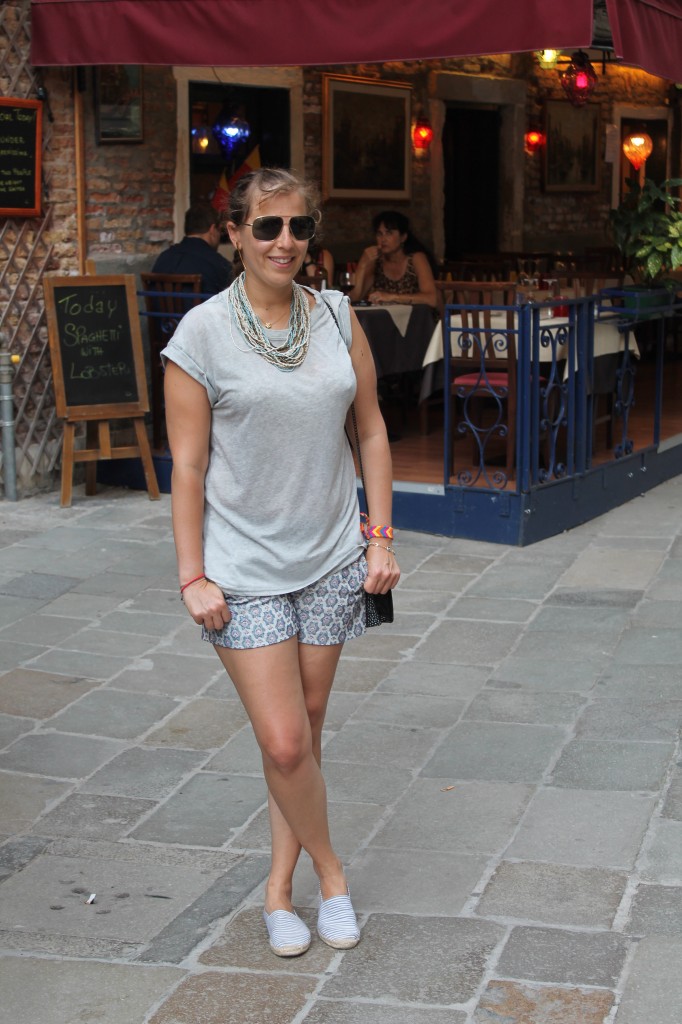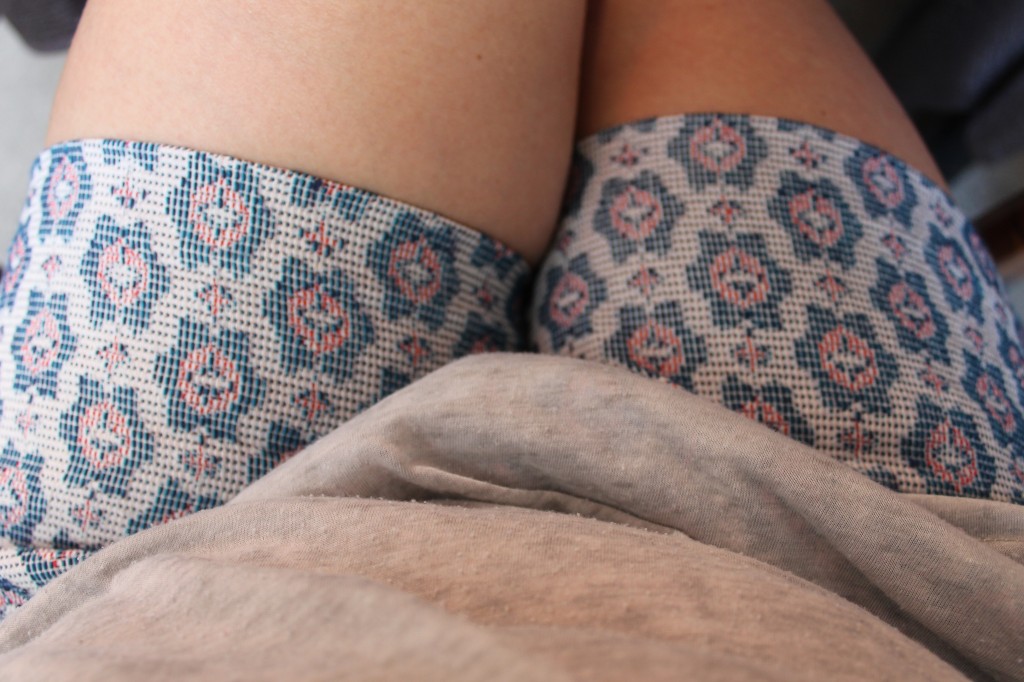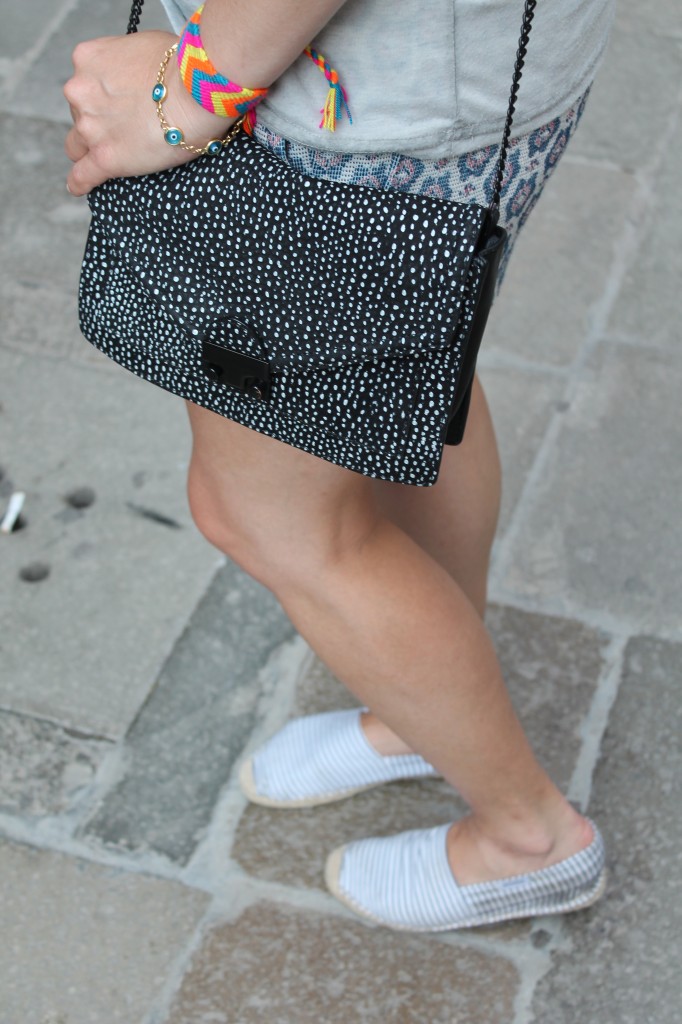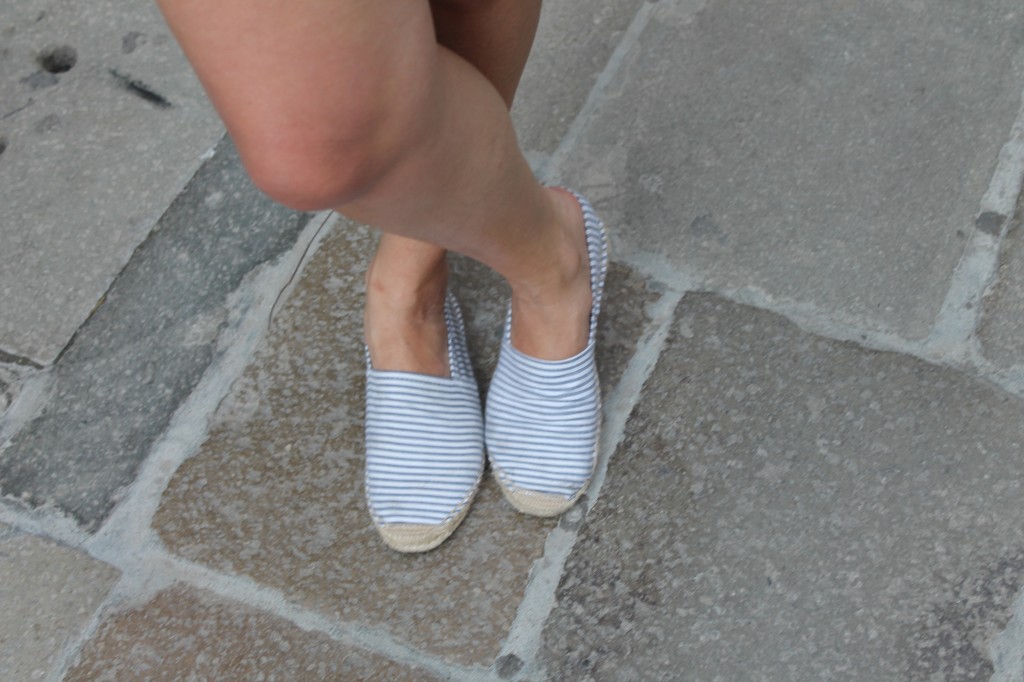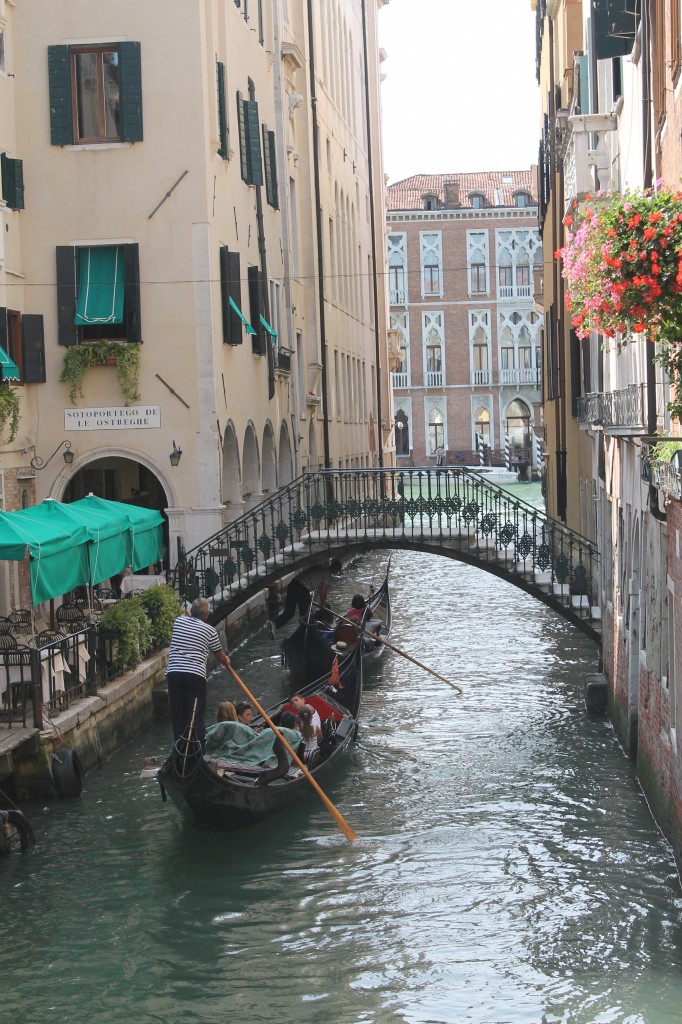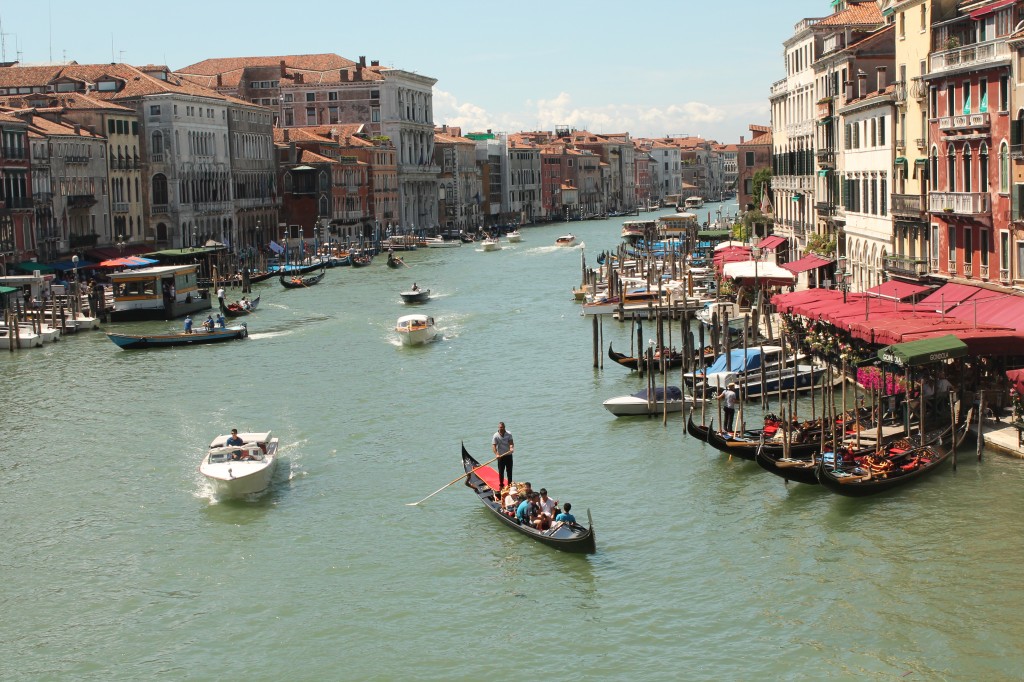 Marine Layer shorts c/o (on sale) | TOPSHOP shirt | Loeffler Randall 'Rider' clutch | Soludos espadrilles | Artisanal necklace from a street vendor in Mykonos | Derek Lam 'Trevor' aviators | JAMI earrings c/o | Wayuu Tribe bracelet (left)