As we approach the long weekend, I salivate over the myriad of possibilities to bring to a backyard soiree. But let's be honest, this is also the season of short shorts, bikinis, and crop tops, so finding some healthy and delicious bites is the key.
I recently threw a BBQ at Charlie's parents place, since my small apartment certainly isn't equipped for outdoor fun, and I came up with a few fun recipes to accompany his delicious grilled salmon and tri tip, two of his specialties, as he calls the shots when it comes to cooking.
As for me, my favorite entertaining task is organizing and finding a nice theme. As seen here, I am a huge proponent of adding flowers to any table and also, making it look organized appetizing — otherwise, who is going to eat all that food?
Check out  a few summer favorites, including two super easy recipes that can be made in less than 30 minutes. I know that I am not the most domesticated of the bunch, but these two dishes were so simple, they will be my contribution to many gatherings in the months to come.
Have a happy and safe 4th of July holiday, everyone!
Ryzenberg On, is Signing Off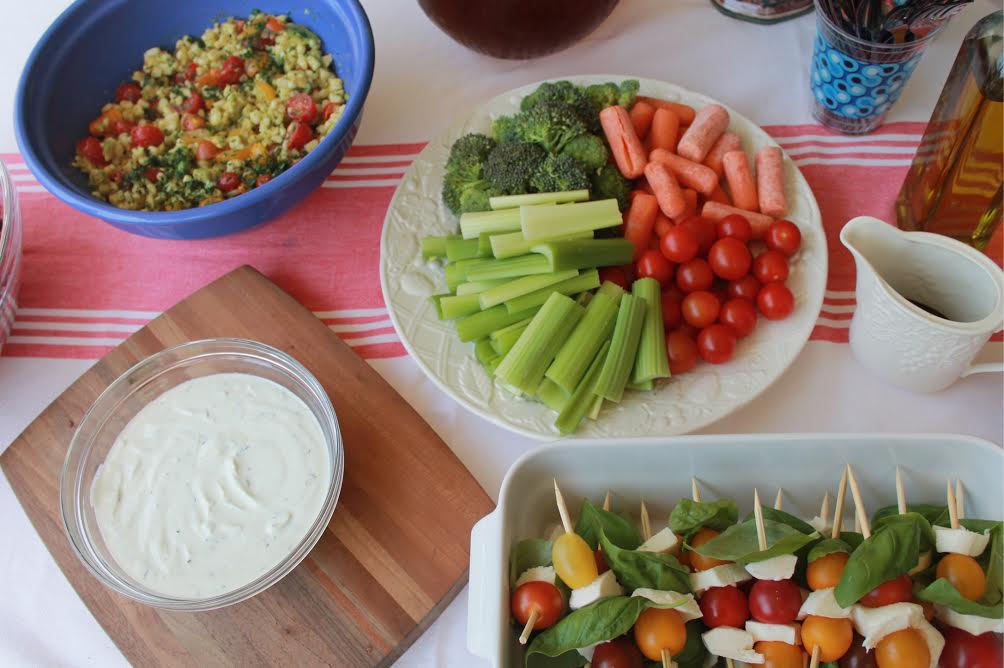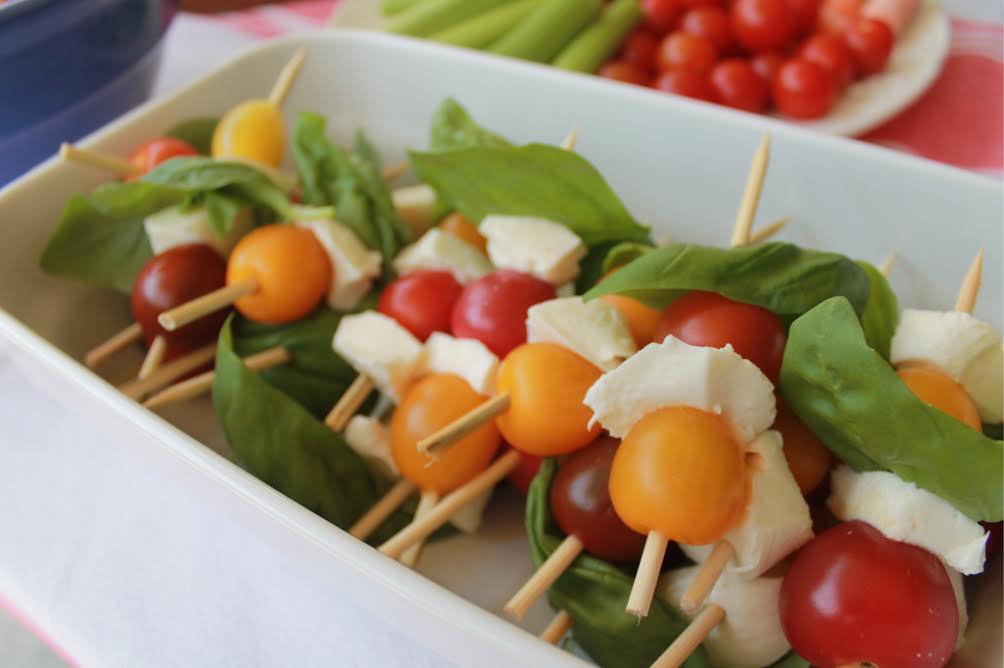 SHOP MY ENTERTAINING PICKS: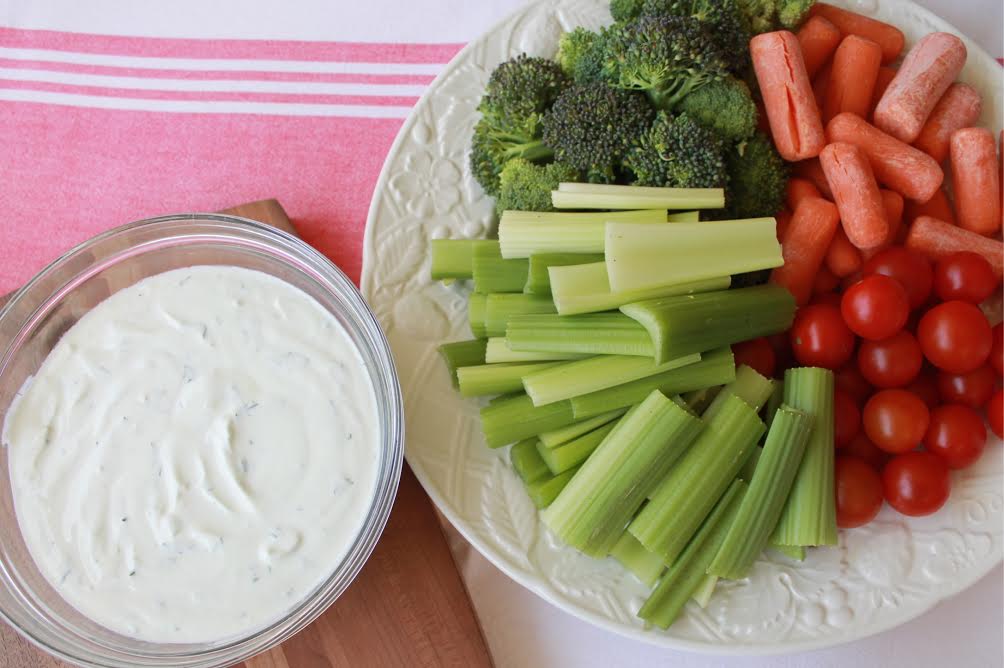 Greek Yogurt and Dill Dip
Ingredients
-2 Cups Plain Yogurt
-1 Tbsp coarse salt
-1/2 Cup Sour Cream
-2 Tbsp Fresh Lemon Juice
-2 Tbsp minced fresh dill
-1 minced Garlic Clove
Preparation (Less than 20 minutes)
-Mix yogurt and sour cream on a mixer for about 2-3 minutes and then add garlic clove, lemon juice, and dill. Continue to mix until the texture is fluff.
-Place dip in a bowl and garnish it will salt, pepper, and extra dill.
-Chill the dip in the refrigerator until ready to serve.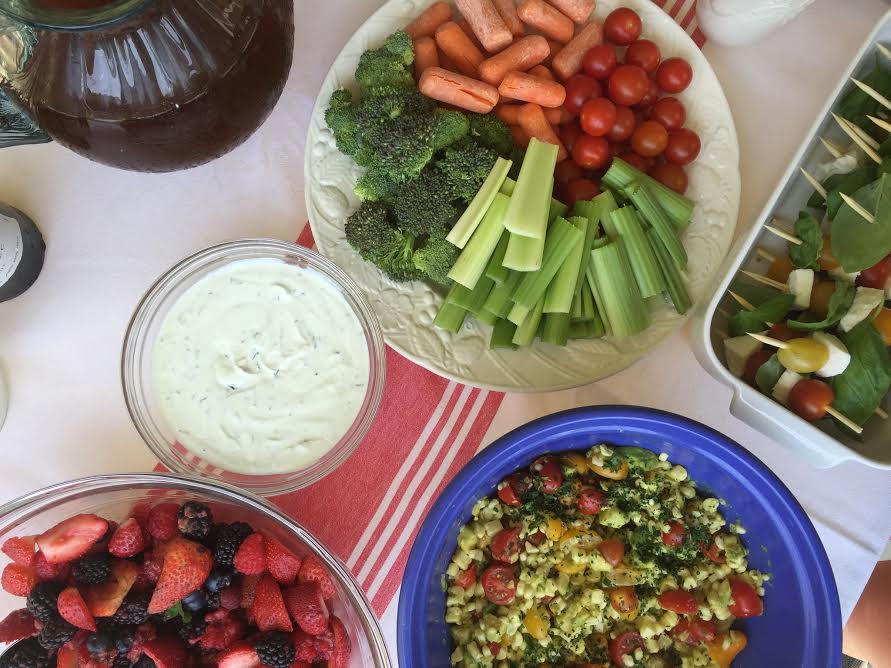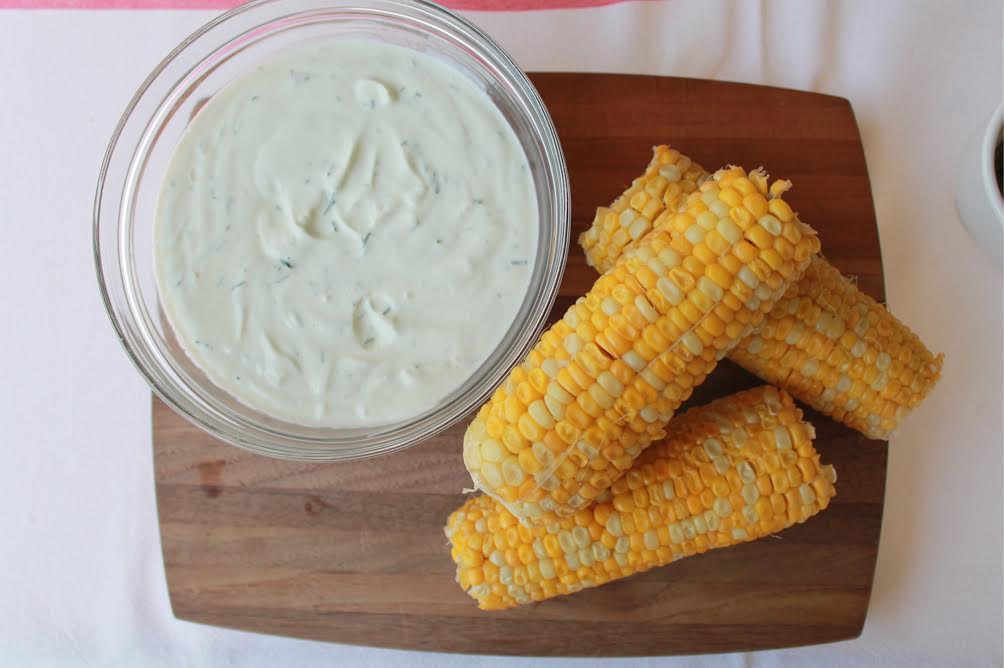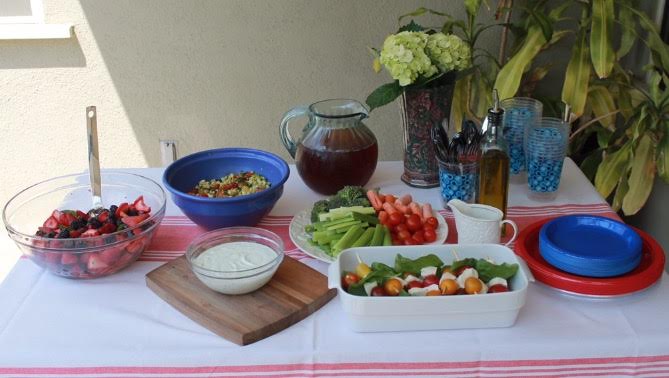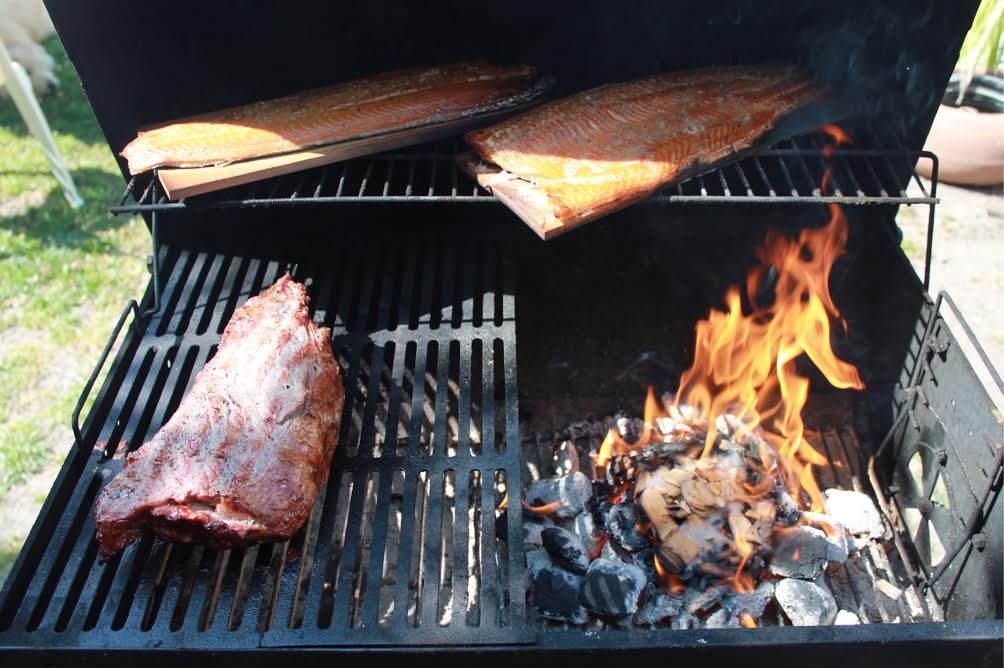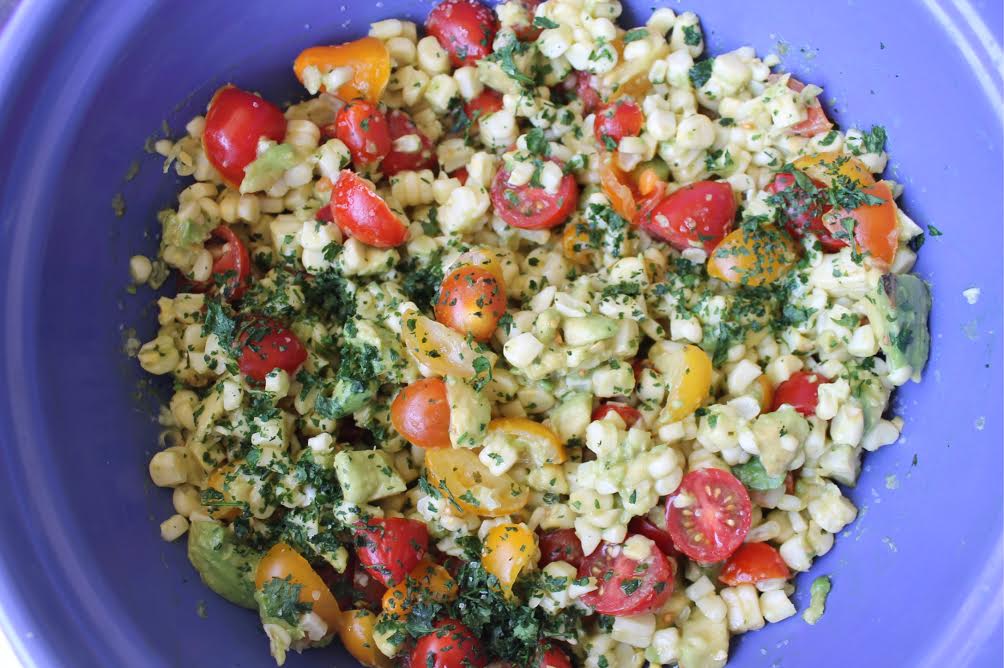 Ryzenberg On's Mexican Corn Salad
Ingredients
-Five Fresh Corn Ears
-1-2 boxes of cherry Tomatoes
-2 Tbsp Fresh Lemon Juice
-1 Avocado cut into squares
-2 Tbsp Minced Cilantro (optional)
-1 Finely Chopped Shallot
Preparation (Less than 20 minutes)
-Once the corn is boiled, cut it from the stem and let it cool. Make sure to use fresh corn, as canned corn contains too much extra sugar.
-Add the corn to a bowl and mix it well with the tomatoes, shallots, and avocado.
-Squeeze fresh lemon, add cilantro and mix.