Indian Summers in the Bay Area are some of the most beautiful things to enjoy in October. Needless to say when the temperatures are above 70, I bust out the cutouts and tanks! I mean, we have a limited window to sport them, and might as well take advantage.
I combined some summer sartorialisms with a pair of booties that I know will come in handy in the upcoming months. I got these Sam Edelman Louie booties in January, and have pretty much wore them all year. I know they have plenty of marks to leave, as they are so comfortable and versatile. They pretty much work with denim, leggings, shorts, shirts — you name it!
My Phillip Lim x Target bag is also another stable, as it can pretty much fit everything from my wallet, keys, phone and other handy necessities!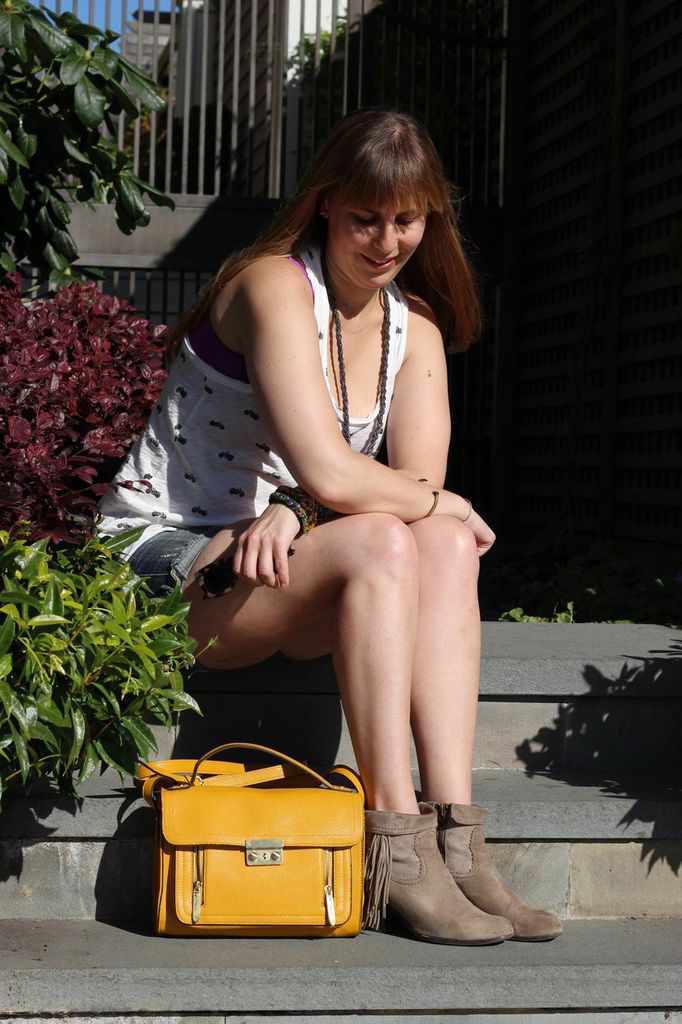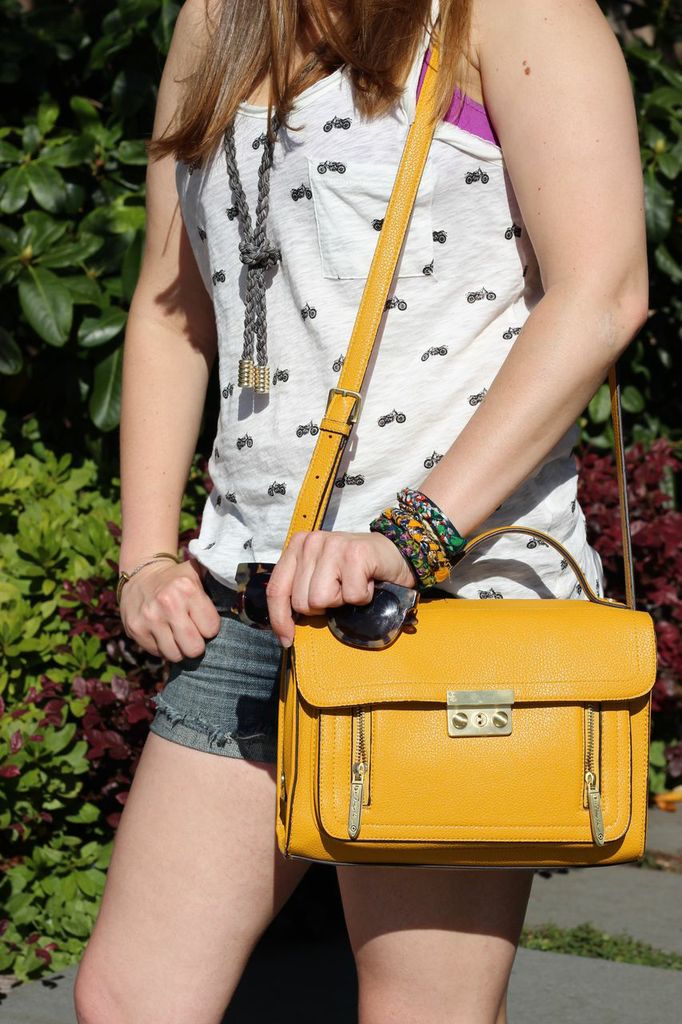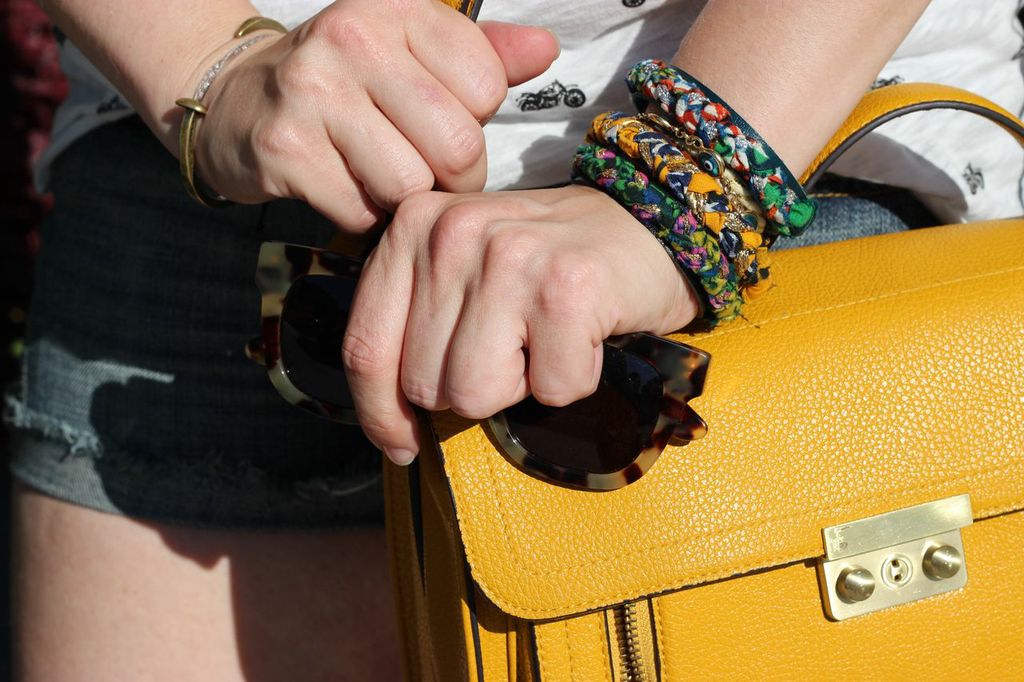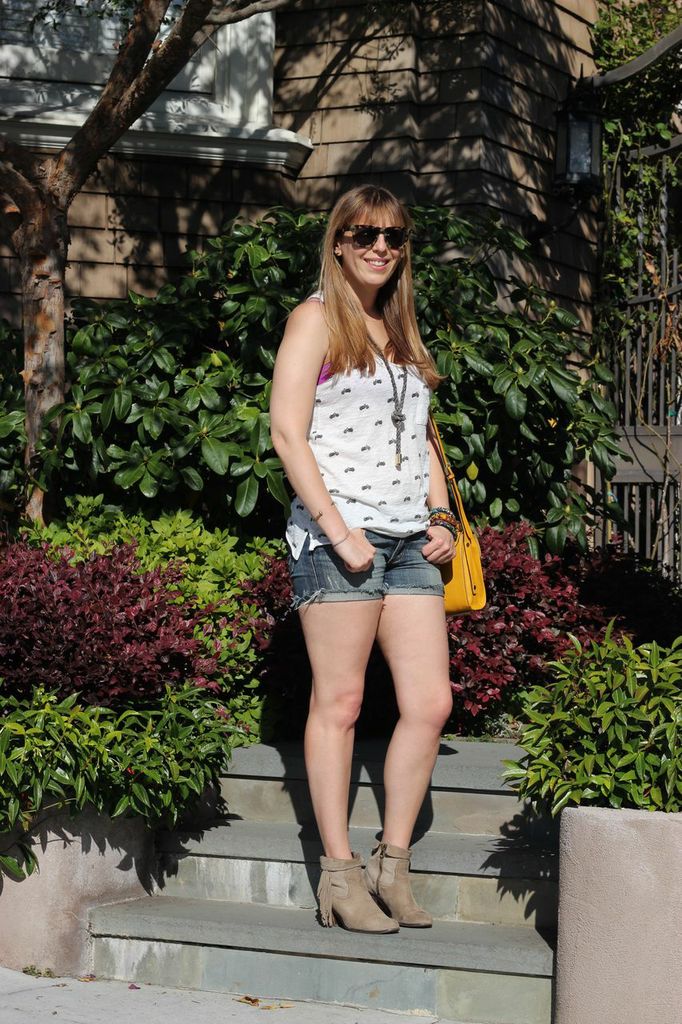 Vintage denim shorts (similar pair here) | Rag & Bone tee (similar here and on sale) | Sam Edelman Louie booties | 3.1 Phillip Lim x Target bag (sold out but found some on eBay) | Giles & Brother necklace and railroad spike cuff | Presh and vintage bracelets | Super sunglasses
Ryzenberg On, is Signing Off
Photos by Nicole from Manners & Moxie