Summertime pops of colors are the best, especially when combined with classic staples like a chambray shirt, aviators and comfy kicks. When one of my oldest pals from Peru came to stay with me, we did a bit of sightseeing and strolling around San Francisco.
Since I know the ups and downs (literally) this city has to offer, I knew comfort was key! These TOPSHOP slip ons are my go-to kicks for everything from working, running around and even sightseeing. Though they took a little bit to break in, once they soften up they are pretty much perfect for any adventure.
As for these Rag & Bone pants, it was love at first sight back in 2012 and I tend to wear them quite often — since they are soft and almost have a leggings feel. I dubbed them my 'Pollock Pants' because all of these splashes of colors make it quite the work of art.
Of course, there is always a fabulous stack and a pair of sunnies, since the sunshine was quite in abundance that day. It was a lively ensemble that is fun, comfortable and perfect for the summertime.
Ryzenberg On, is Singing Off
PHOTOS: Leslie Weil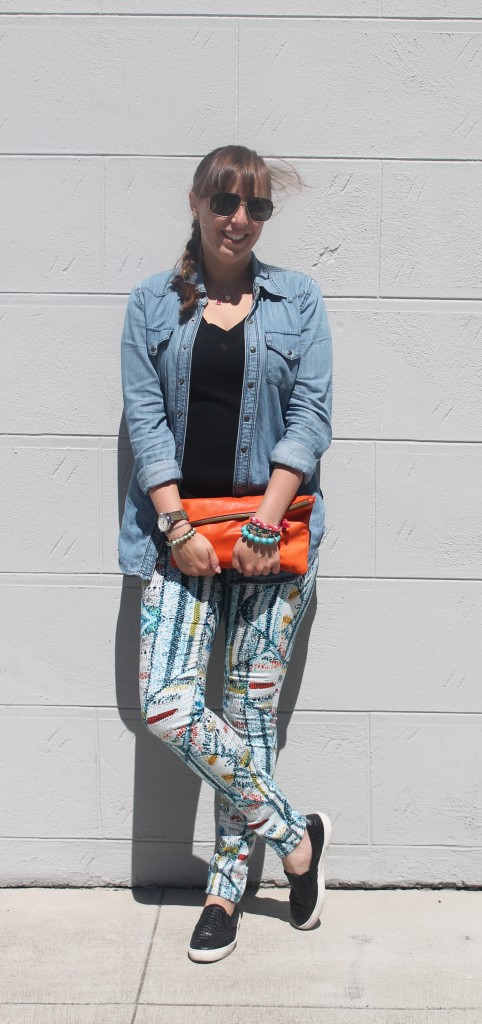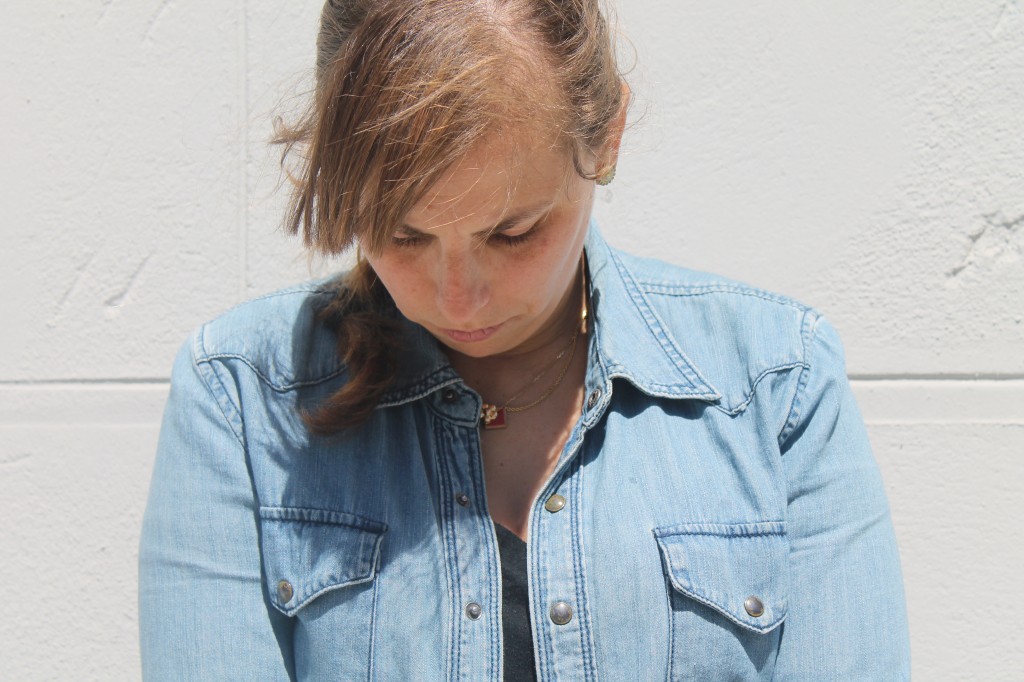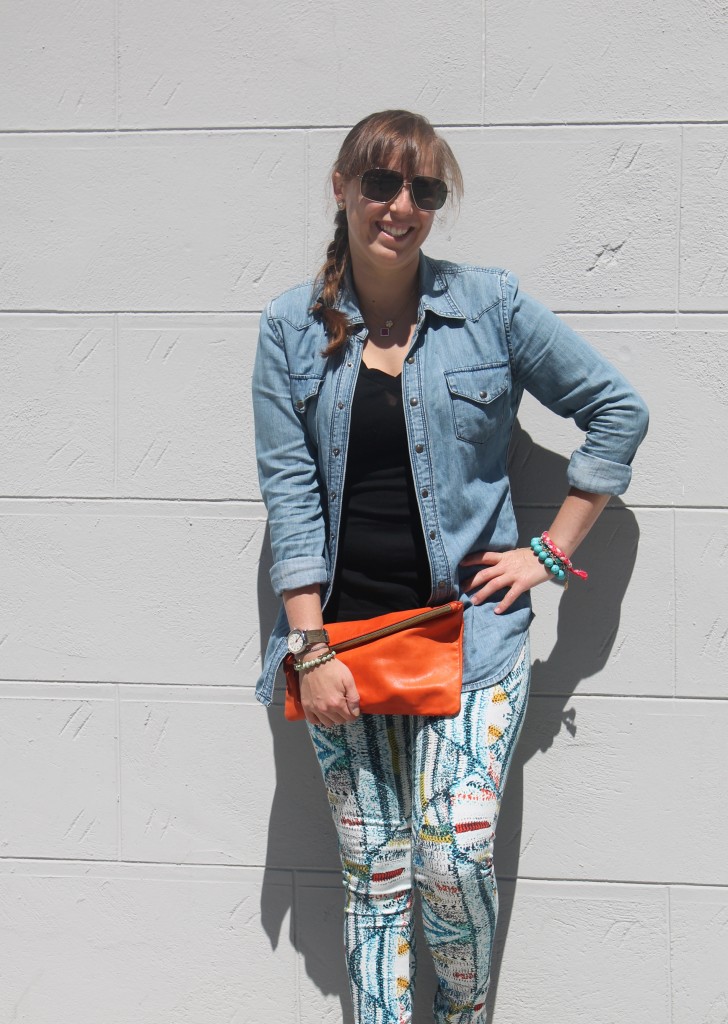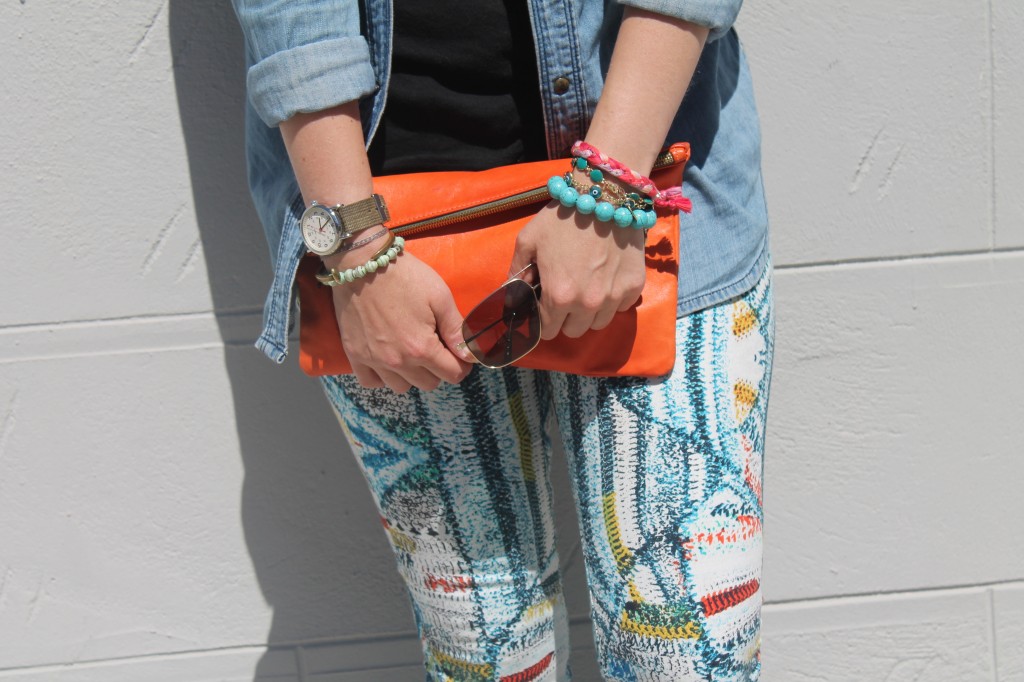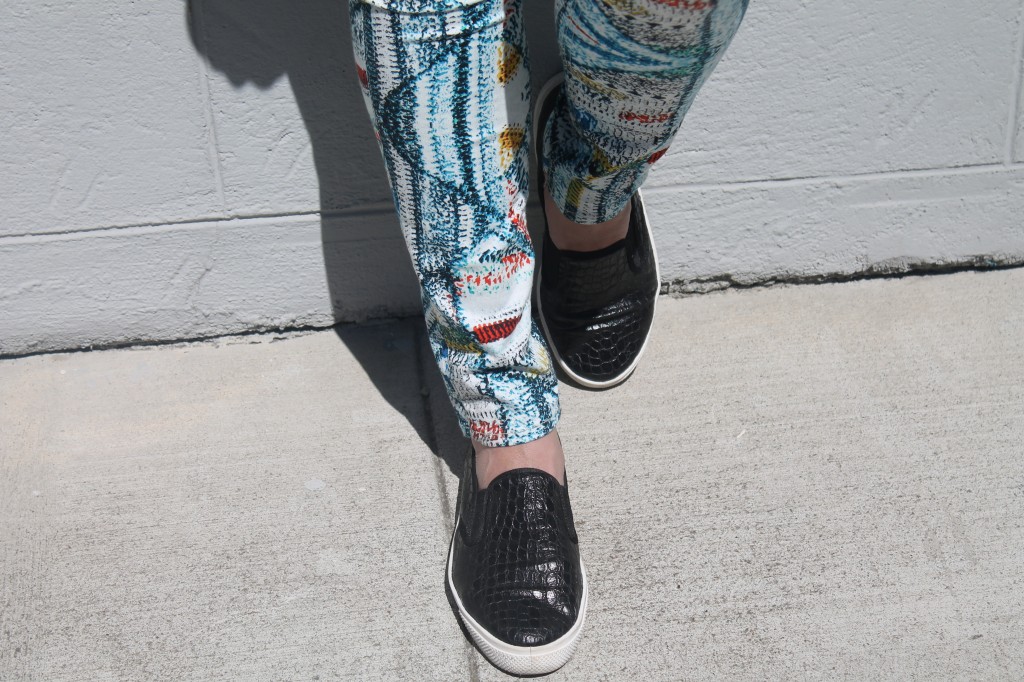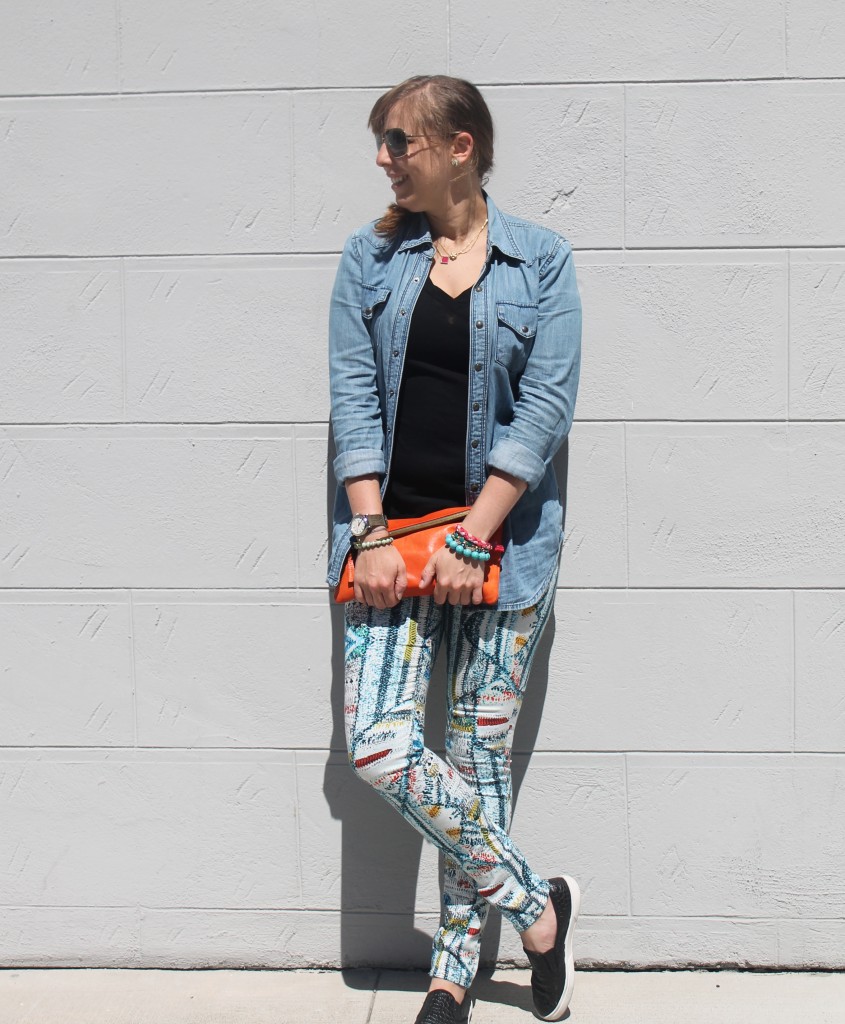 Rag & Bone pants (from 2012, but similar here) | Blank Denim chambray shirt (similar here) | Target black tee | Clare V clutch | TOPSHOP slip ons | Derek Lam sunglasses | Kohl's earrings | Timex watch c/o | Kluster c/o, JAMI c/o and Calypso St. Barth bracelets | JAMI c/o and vintage necklaces
SHOP THIS SARTORIALISM