I guess fourth time is the charm, right? Yup, that's the number of times I've had the chance to attend LuckyFABB and this time, it was the City of Angels' turn to grab the spotlight. Hundreds of fashion and beauty bloggers descended to Southern California to mingle with brands, hear inspiring stories from celebs like Nicole Richie, Karolina Kurkova, January Jones and Coco Rocha  and network with fellow fashionistas while Instagraming, Twitting and photographing all sorts of incredible styles.
Eva Chen was as lovely as ever, as she shared how her mane man was a no-show and alas did her own hair, (which looked flawless BTW) but she was stunning and effortlessly chic in a Tibi top, Whistles skirt and Gianvitto Rossi sandals.
I must say it was indeed a very entertaining experience, my highlights from day one include catching up with fellow bloggers and listening to Karolina Kurkova speak. She was so entertaining and poised during her session that she pretty much stole all of our hearts. Shortly after the panel, I ran for a picture and we stood there about five minutes as my phone and camera died! Luckily, my iPad came to the rescue and crisis averted (despite a very unhappy publicist). Karolina was the sweetest and patiently smiled! Oh yeah and for one of the pictures she was like 'can we do another?' I mean, how cool is that.
Aside from all the fun and fandom, I enjoyed chatting with different brands and I am super pumped to create new content for my beloved dog-and-pony show! Expect to see some cool collaborations, more local gems and of course some blogger pals make a cameo.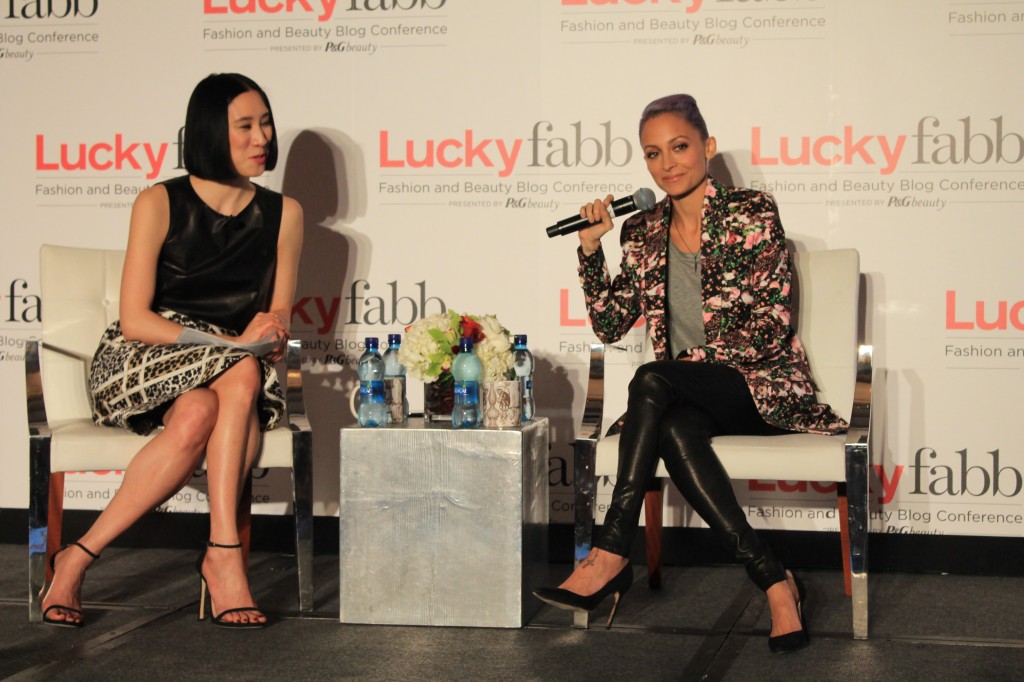 Nicole Richie's New Simple Life: The pint-sized style mogul dished about her latest House of Harlow ventures, new purple hair and what it's like having an edible garden filled with yummy fruits and veggies.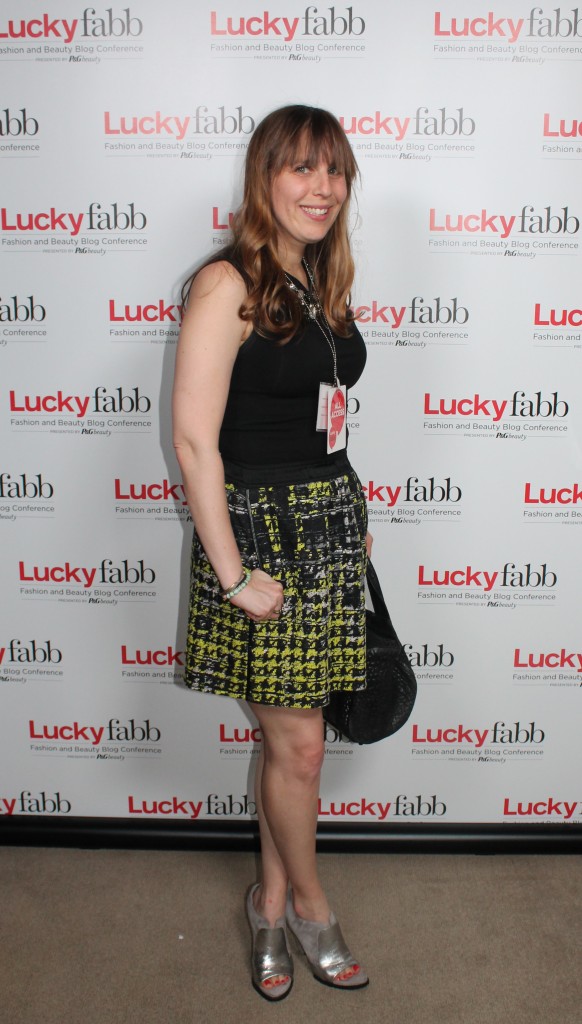 My sartorialisms: Kenneth Cole skirt (via Nordstrom Rack, but similar here) | Club Monaco top (from 2000, but similar here) | Alexander Wang 'Rocco' bag & shoes (similar here) | Juliet & Company Petite Foret necklace (via Shopbop) | Giles and Brother 'Railroad Cuff' and Calypso St. Barth breast cancer awareness bracelet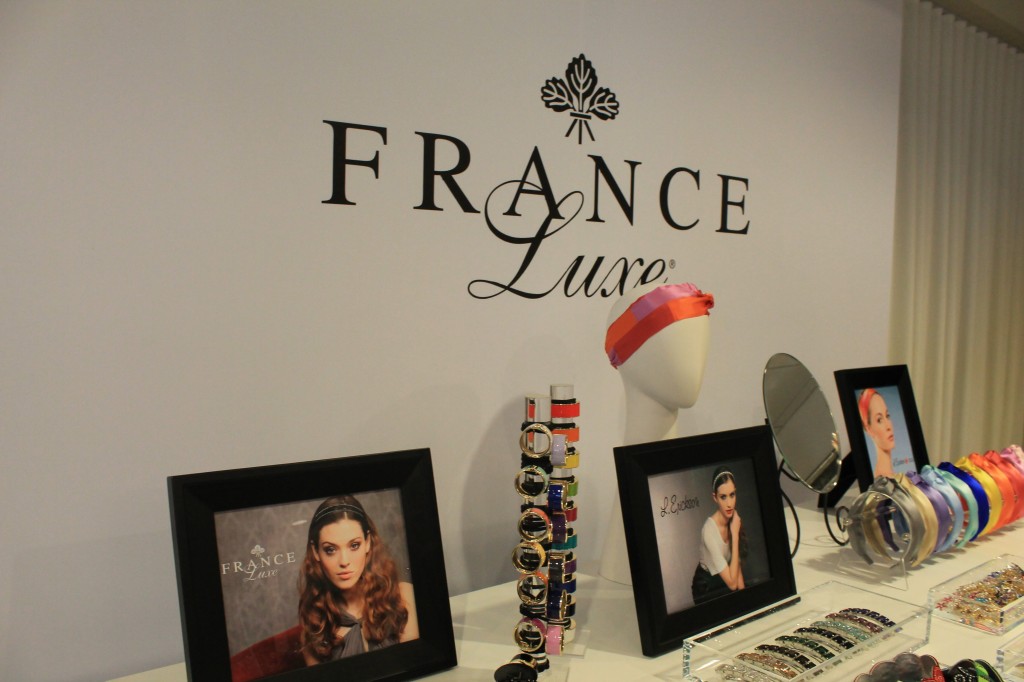 It's Getting Hairy In Here: So happy to see my friends from France Luxe and their booth was filled with fabulous hair accoutrements that are fantastic for any type of hair.
Brave New Jewels: Loved learning about the Brave Collection's accessories — and expect a special piece on how this brand is taking a stand against human trafficking.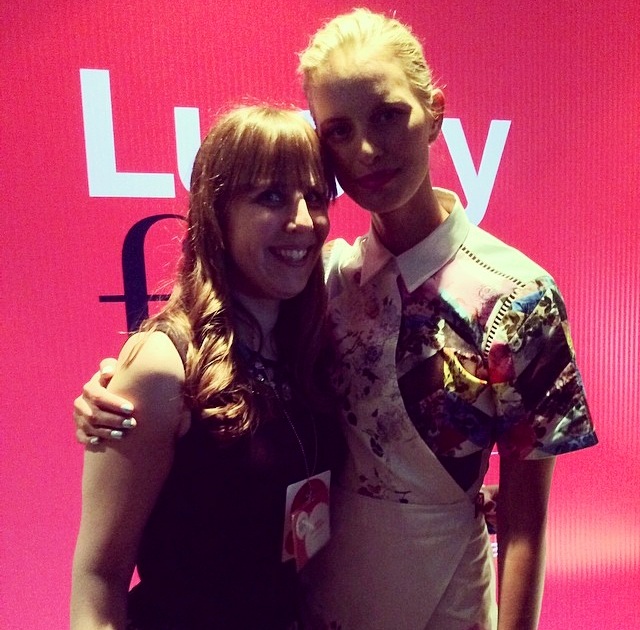 Say Hello to My (Not So) Little Friend: Not only is this supermodel super human and FLAWLESS, she is also super sweet. She patiently posed for my photo despite all my devices dying at the push of a button! Was I mortified you ask? You betcha.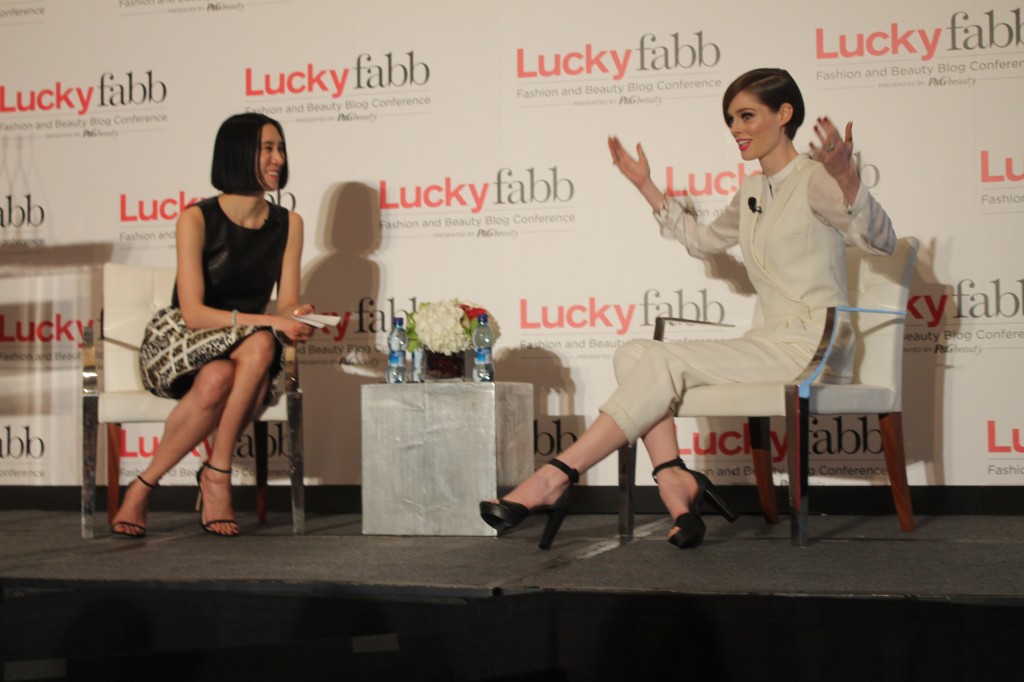 Coocoo for Coco: Canadian supermodel Coco Rocha entertained the crowd with stories about her career, her beginnings as a dancer and her (gasp by everyone) strong dislikes of selfies! She was truly delightful.
Ryzenberg On, is Signing Off