Like most of my Zara purchases, this dress was an impulse buy, and par excellence, it turned out to be a hit & under $40. On a recent Sunday morning, I went to the Grove to pick up my forgotten credit card at Nordstrom, and to kill time — because the key to a successful spree at at this Los Angeles hotspot, is to get there early to beat the crows — I made a pit stop at Zara.
I grabbed a few pieces for my mini moon, but wanted to keep it simple and to a minimum, because, well wedding bills! I actually spotted this dress on my way to the dressing room, as it was hanging on one of the go-back racks — and it was meant to be. None of the pieces I originally picked worked, but so glad this frock made the cut.
It's light, the perfect length and incredibly versatile — as it can be worn with with a jean jacket, sandals (I actually wore my wedding sandals from Stuart Weitzman) or booties. The colors are perfect for those transitional days when it's time to pack the summer brights and gravitate towards rich tones and textures.
To give it more of a Fall flair, I added one of my favorite fall hats, though it also works with a sweet boater straw topper. This was the perfect outfit for a dinner date with the hubs (wowza — can't believe I just wrote that) during our stay at the Ranch at Laguna Beach.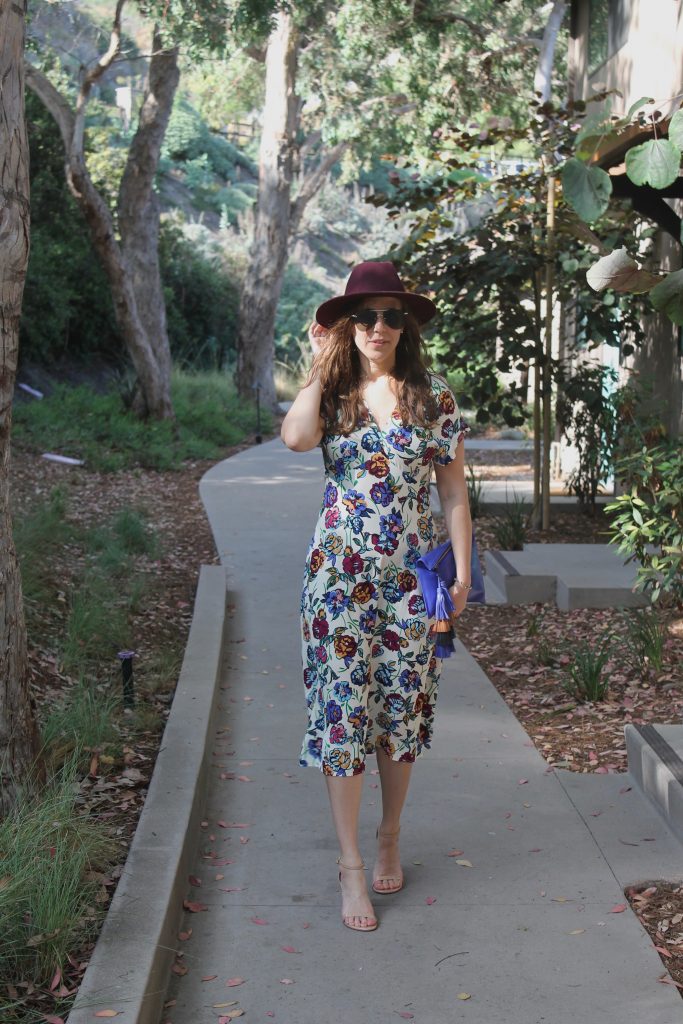 MY PRE-FALL FROCKS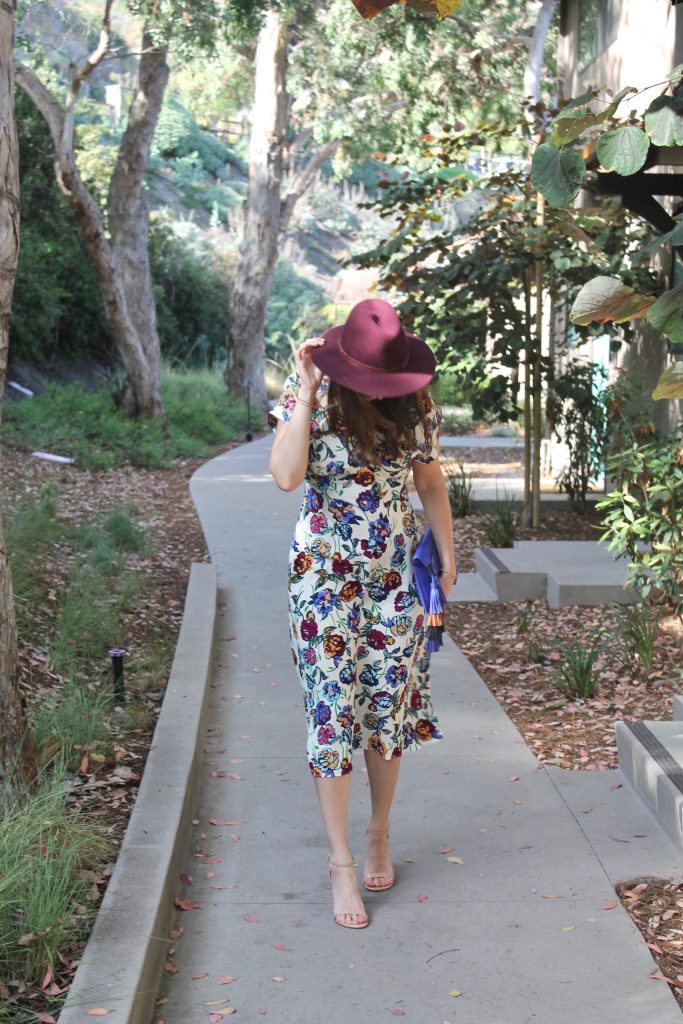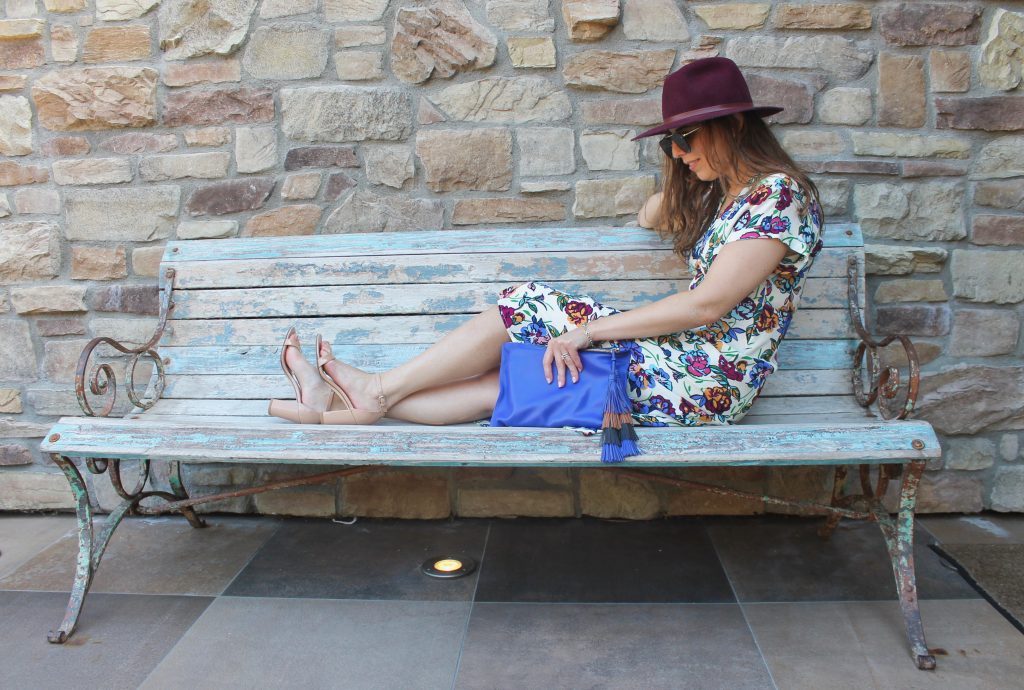 MY TOP BOOTIES & SANDALS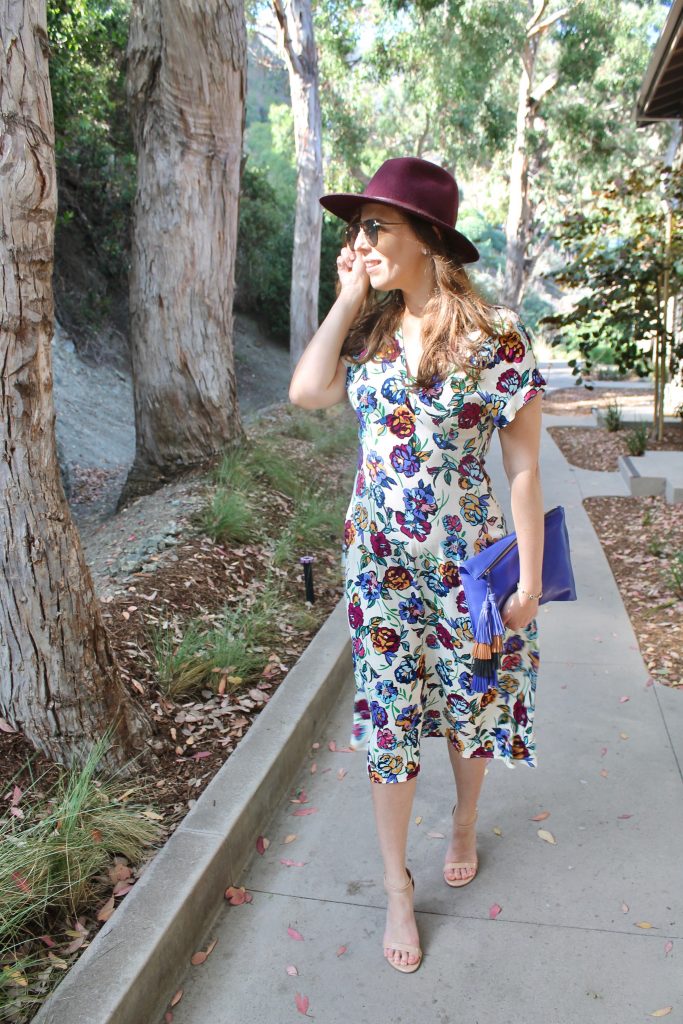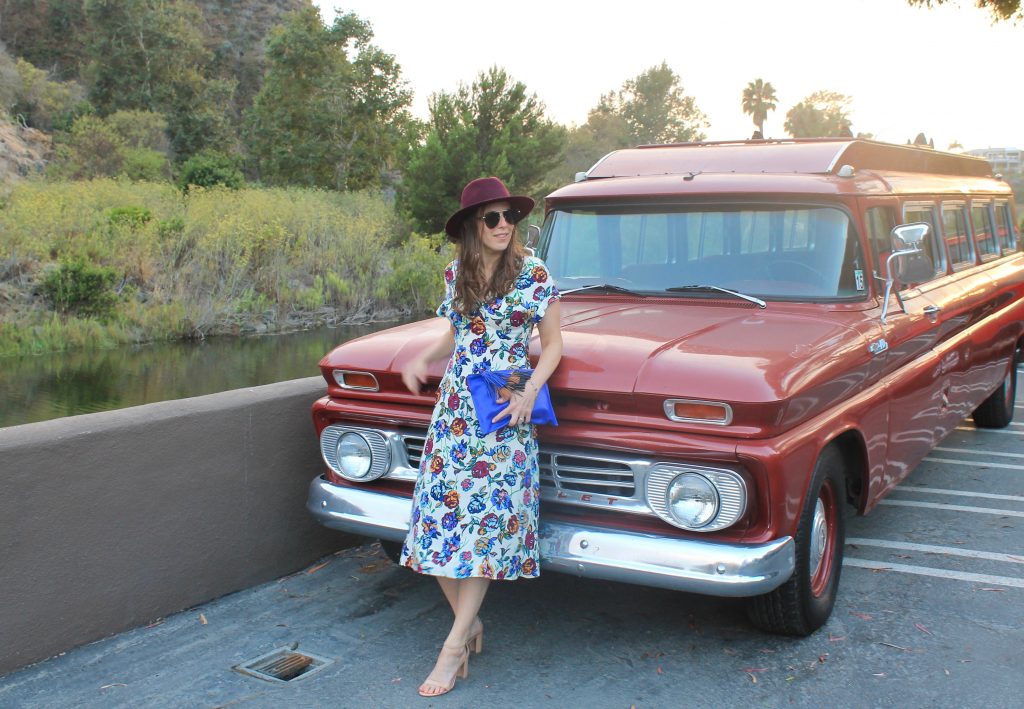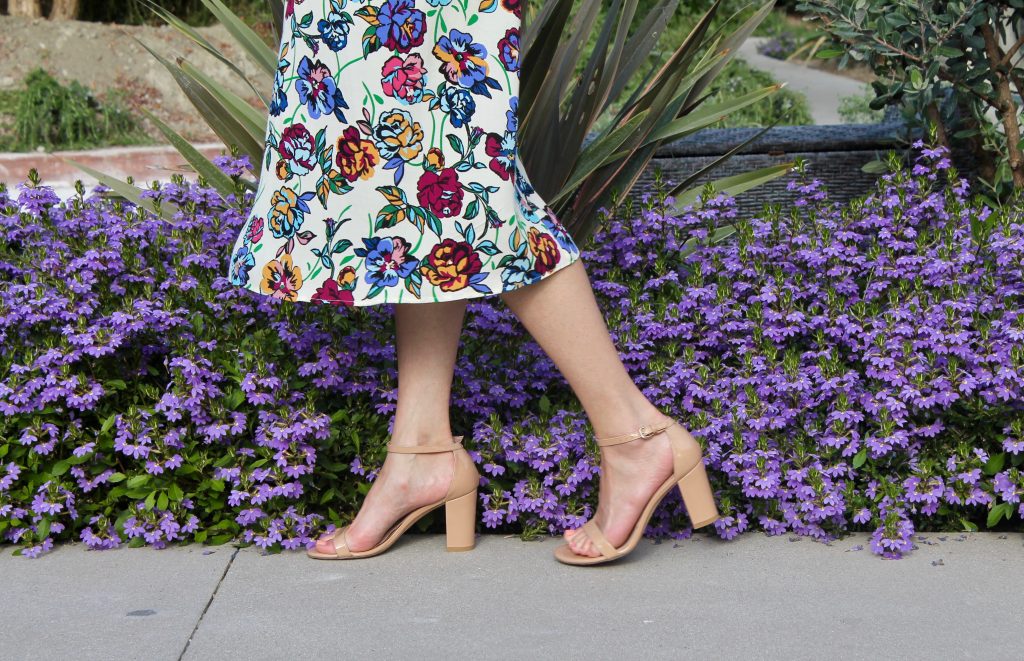 MY TOP FALL HATS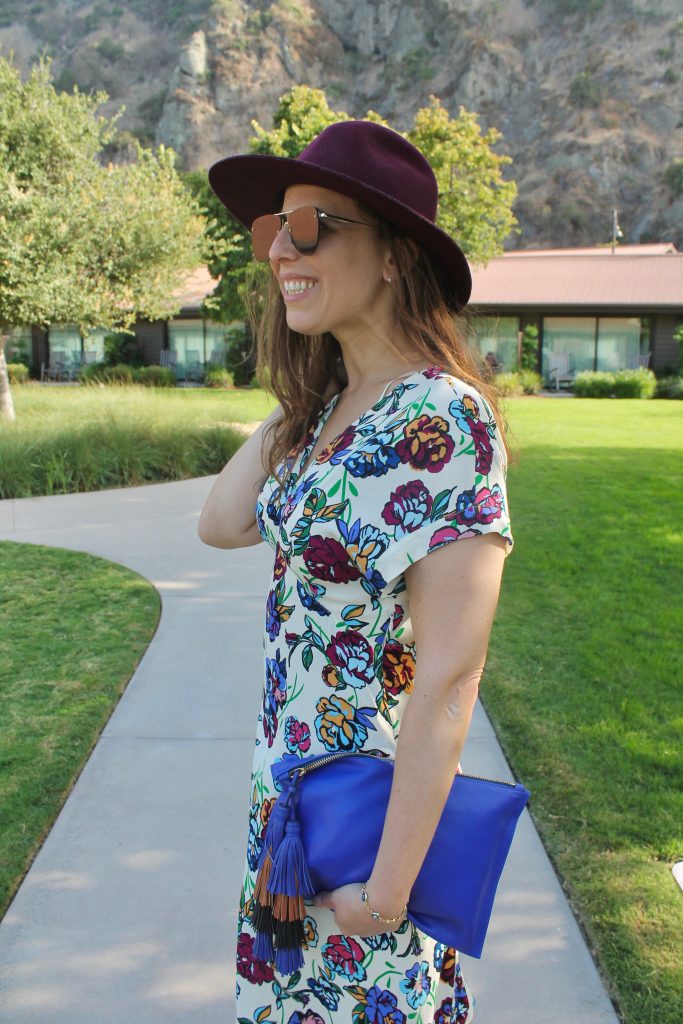 MY TOP CLUTCHES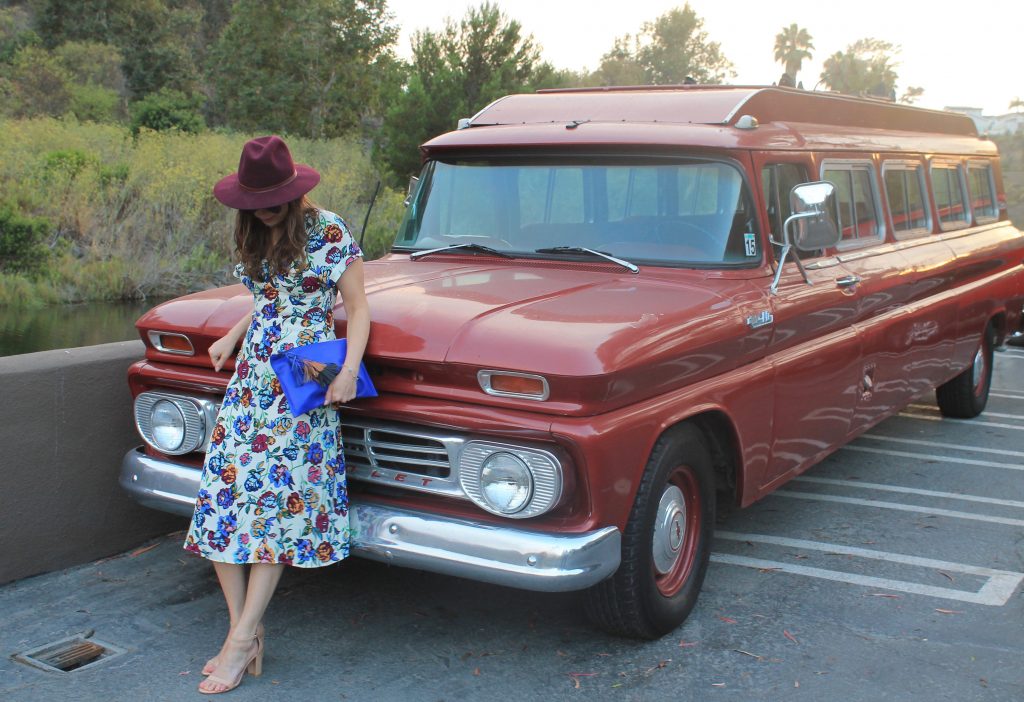 Zara Dress (similar styles here and here) | Stuart Weitzman Sandals | Nora Lozza Clutch (similar styles here and here) | Le Specs Sunglasses