You might remember that last month, I visited Arizona for a long weekend, and it was indeed what my heart desired. Though the heat was brutal (then again, this time of the year it's pretty standard), everything else was perfection.
On a Monday morning, Amy and I decided to hop on her car with out AC, mind you, and we headed to Sedona for the day. The drive was magical — all saguaros, red rocks, and gorgeous fauna. For a second, I forgot about the AC situation. After the almost 2-hour drive, we arrived at the Enchantment, a resort pretty much surrounded by rocks that had a very spiritual feel. It has modern touches combined with authentic South West and Apache motives, that make it even more special.
We sat down for a meal at one of their many restaurants Che-Ah-Chi, which offers an array of Southwestern dishes with contemporary flare. We ordered a chicken salad and fish tacos, and they were both divine.  Afterwards, we went for a stroll around the premises and then headed back to Phoenix, so that I could catch a flight back to Los Angeles.
Sedona, you were indeed divine! Can't wait to come experience more of you, your mysticism, and gorgeous surroundings. It's unlike anything I've ever seen before.
PHOTOS OF ME: Amy Black
Ryzenberg On, is Signing Off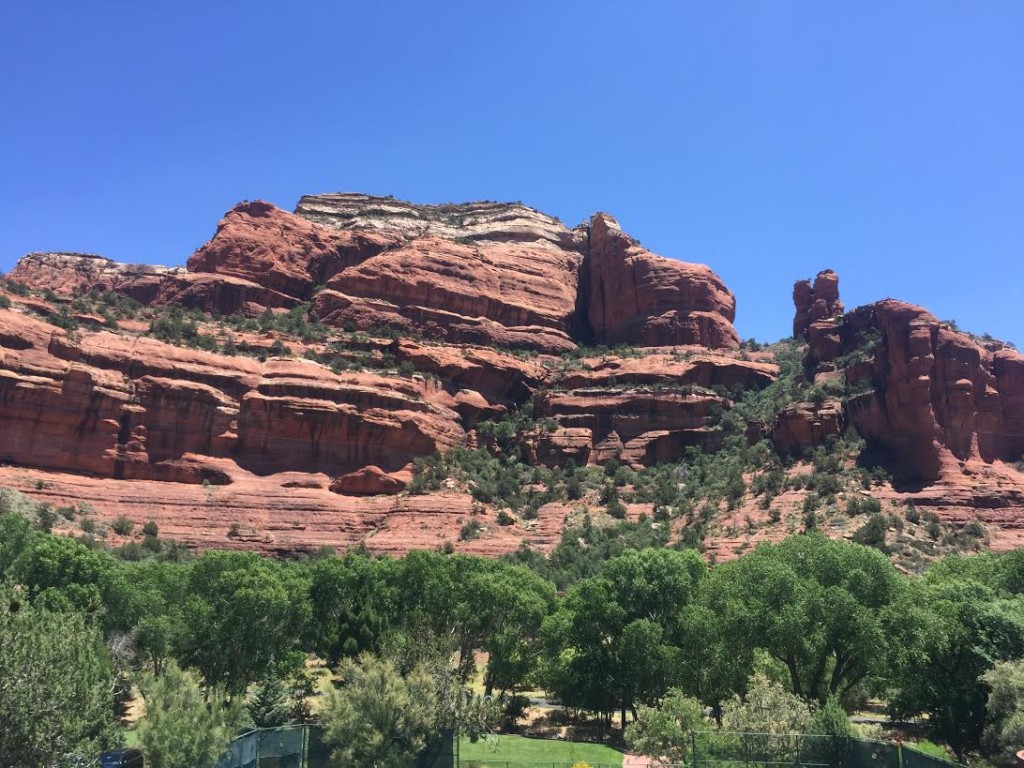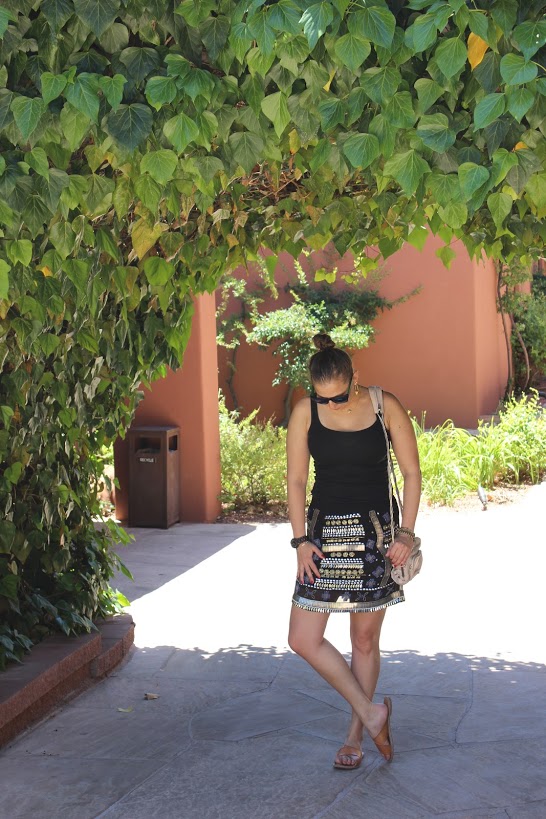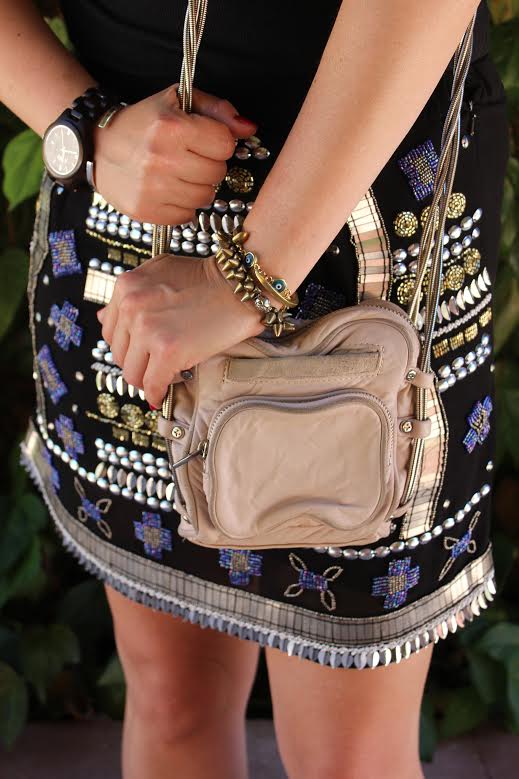 SHOP MY SARTORIALISM: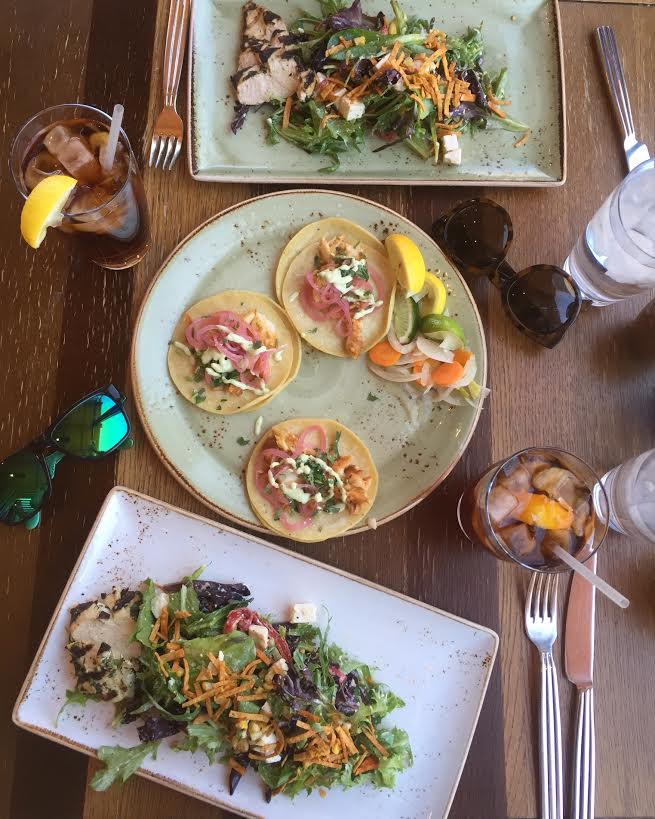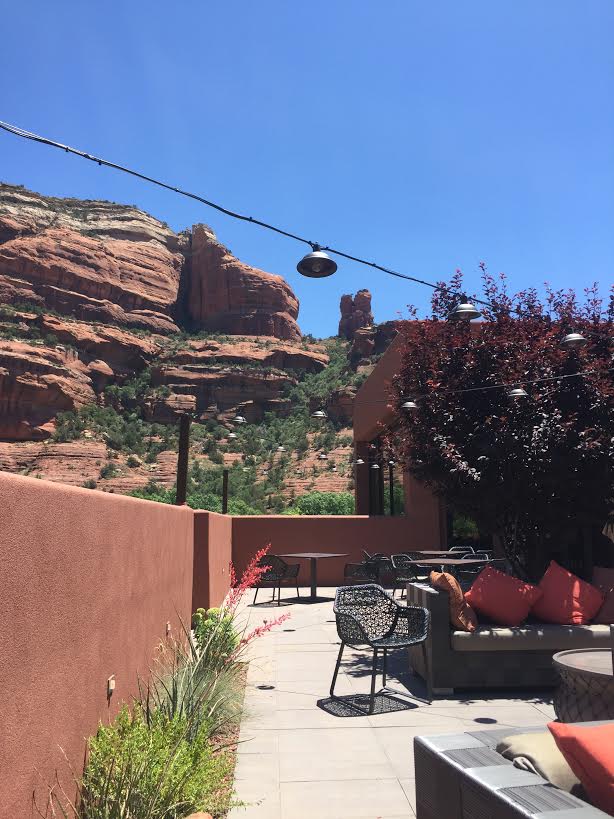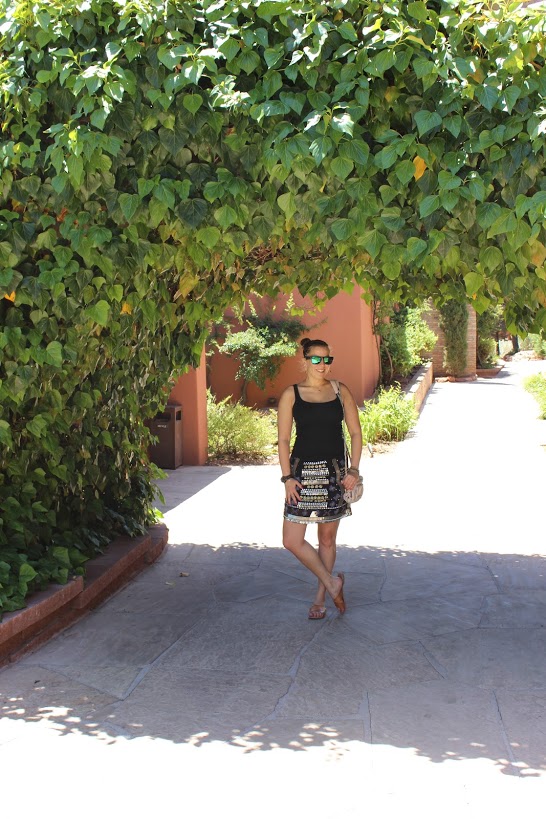 Nordstrom Embellished Skirt (from 2014 — similar here) | Target Tank Top | Old Navy Sandals (also some good styles here) | Alexander Wang Bag | Carrera Sunglasses | Stella and Dot Earrings | Marrin Costello, Giles & Brother, and vintage bracelet | JORD Wooden Watch c/o