Last month during the Jewish High Holy Days, I left Los Angeles' craziness behind and headed to the desert for some much needed R&R. I ended up anchoring at the Parker and pretty much did nothing but relax, catch some rays and enjoy the serenity and surroundings of this modern-day 'Shan-Grila.'
During the past year, I haven't had the chance really escape from LA, between settling in my new city, lack of sufficient funds, and well, work, it's been tough to plan some time off. The beauty of Southern California is that within an hour (or two) there are beautiful places filled with history, good times, and incredible locales.
Palm Springs has become my little hideaway — it has all of my basic needs like vintage shops, lots of sun, pools, and incredible inspiration that often leaves me wanting more, yet refreshed and rejuvenated all at once.
I even made time to look pretty one of the evenings. This latter one can be sometimes cumbersome, considering how busy I am during the week. Despite my love of fashion, most of the time, the last thing I look forward to is getting all dolled up! My closet is full of incredible high heels, but I often opt for loafers, oxfords or booties.
This sartorialism epitomizes classic, neutrals, and easy styling. I mean, there isn't any color, but the accent pieces like the vest and clutch make it all stand out. I've repeated this look several times, and I even have the dress in black, which makes it one versatile closet staple.
As you all know, I am still working on shedding on the lbs, so next time I wear this, I hope to be a bit slimmer and toned, since those three dresses are waiting to fit me again!
Expect more from my Palm Springs adventure. Even tough I was only there for a few days, I had the chance to snap many occurrences and the best is yet to come.
Happy Hump Day — it's almost Friday and Halloween.
Ryzenberg On is Signing Off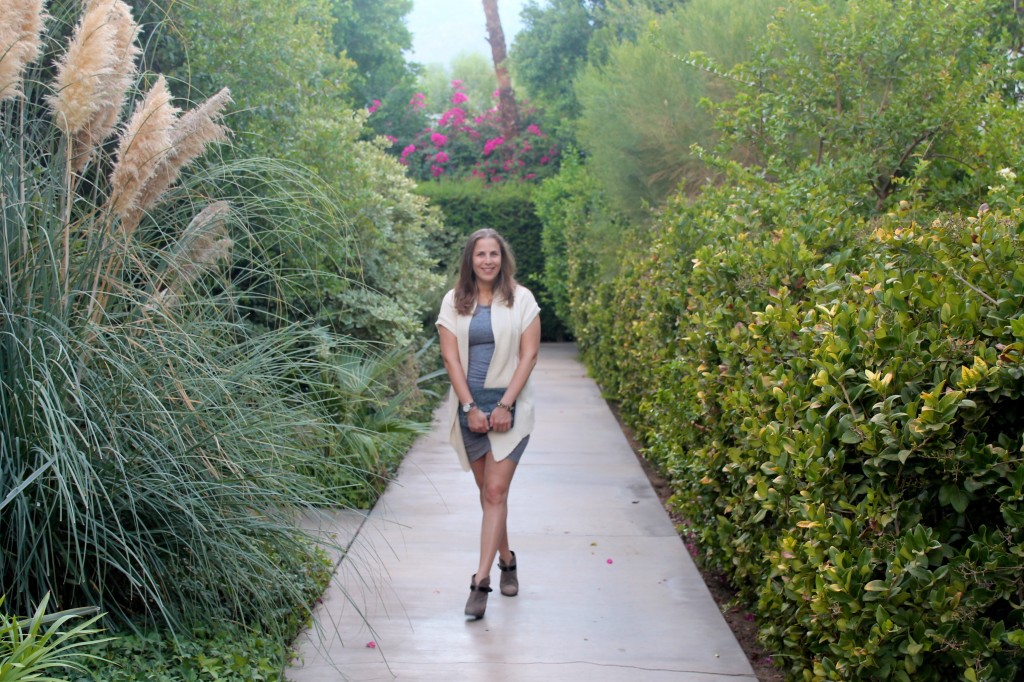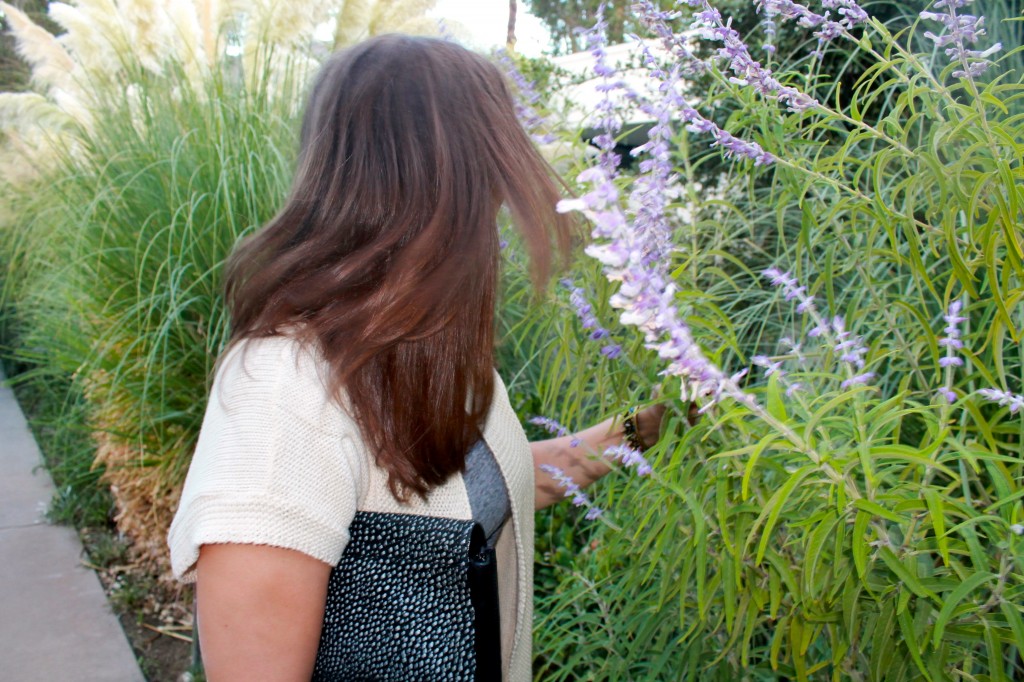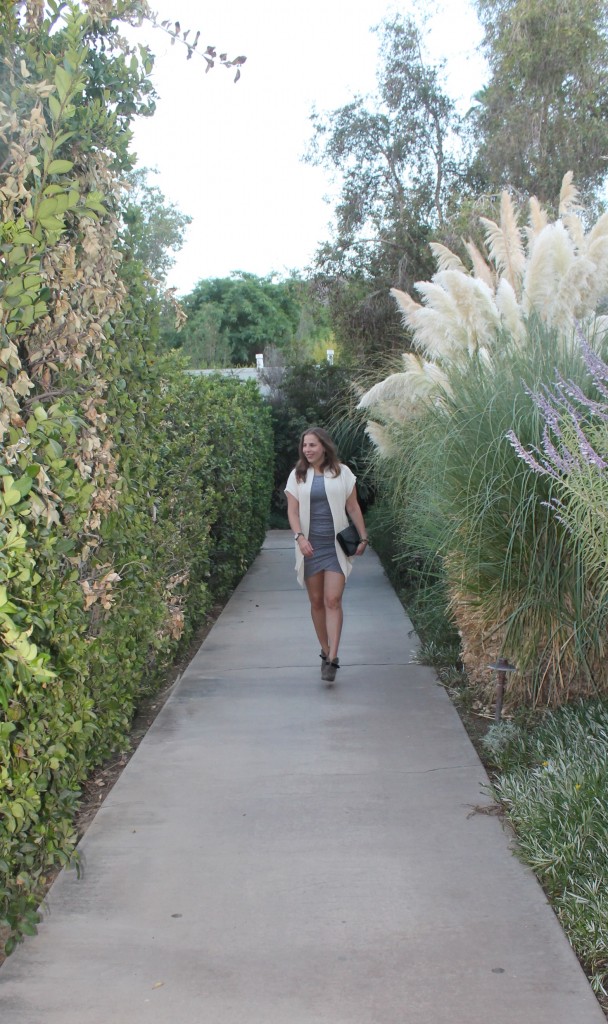 Nordstrom Dress (I have it in black and gray) | Unknown vest (from 2008, but similar here and under  $75 here) | Rag & Bone 'Harrow' booties (check these under $100 or these)  | Loeffler Randall Clutch | Timex Watch c/o | Marrin Costello & Giles and Brother bracelets
SHOP THIS SARTORIALISM: