Every year when the Nordstrom Anniversary Sale rolls around, I take the same approach — carefully curated pieces and a concise strategy. I shopped my picks during early access, and attest it's the best sale from the past five years, hands down.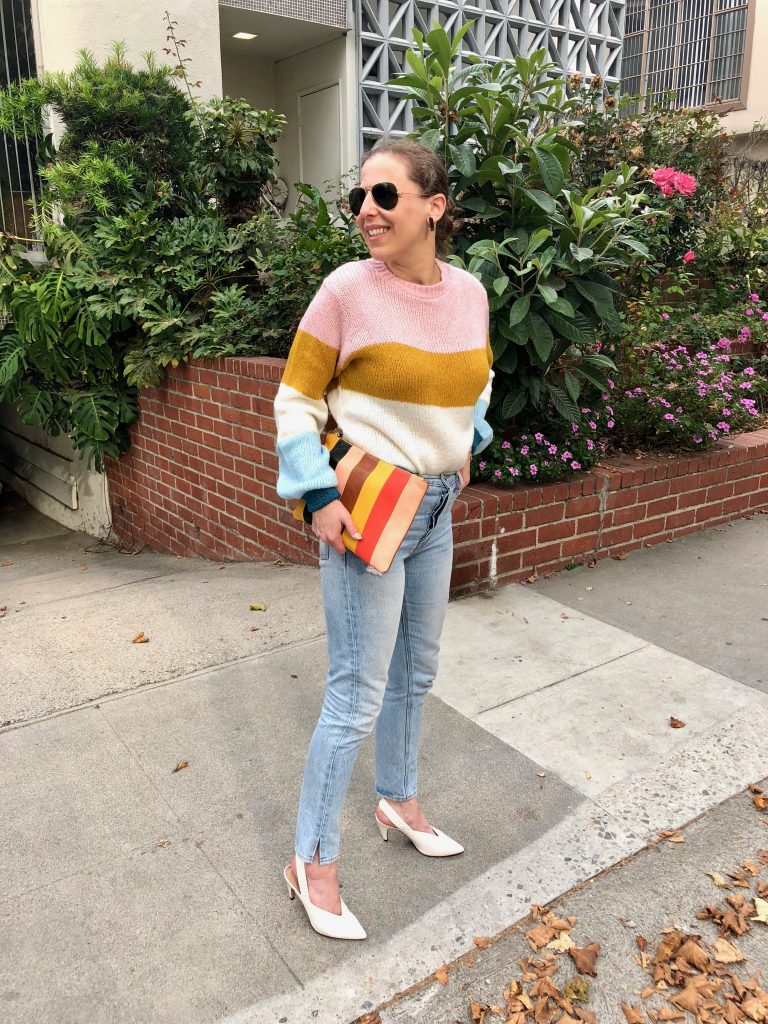 This midsummer mother of all sales is legit and unique, since all the pieces are fresh for fall & heavenly discounted. Prices will go up in August when the sale ends, so take advantage and start thinking knits, booties, cardigans, and rich textures.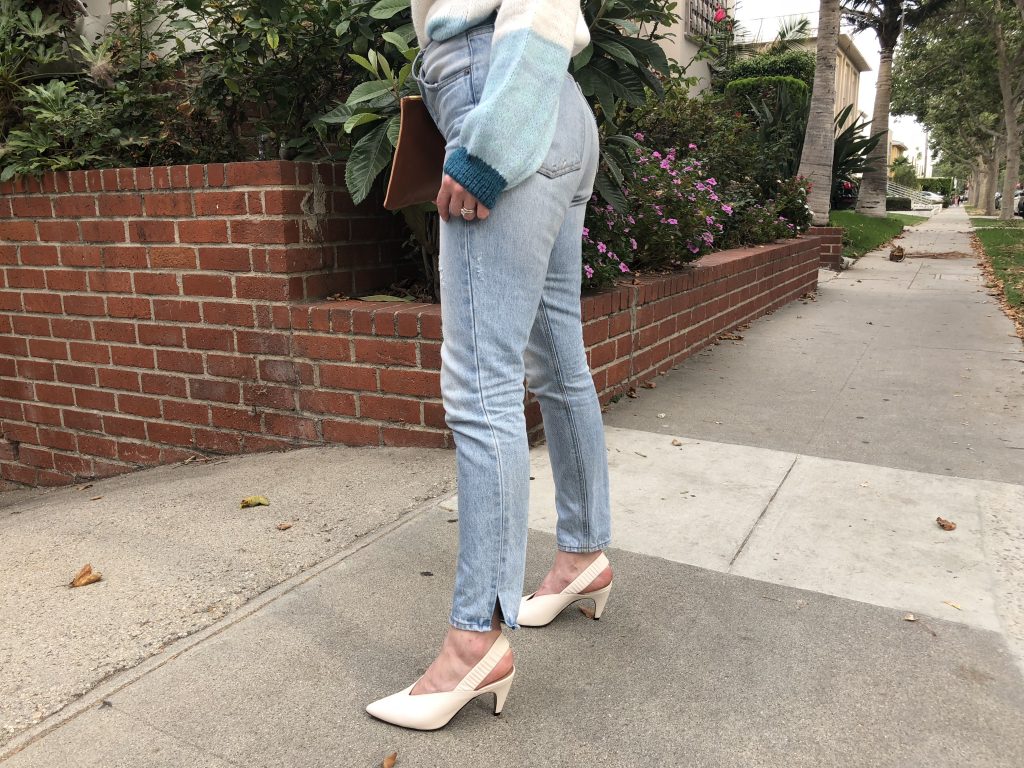 As you know from my previous post, the shoes stole the show. These white Lewit slingback pumps take a bit to break in & got them in my normal size 7, despite many saying to size up. They are a beautiful and will look great with pretty much everything from midi dresses, jeans, and even shorts. I did a thorough closet cleanup in the past few months & scored two incredible pair of pumps for less than $75 each, that will most likely make a regular appearance at the office.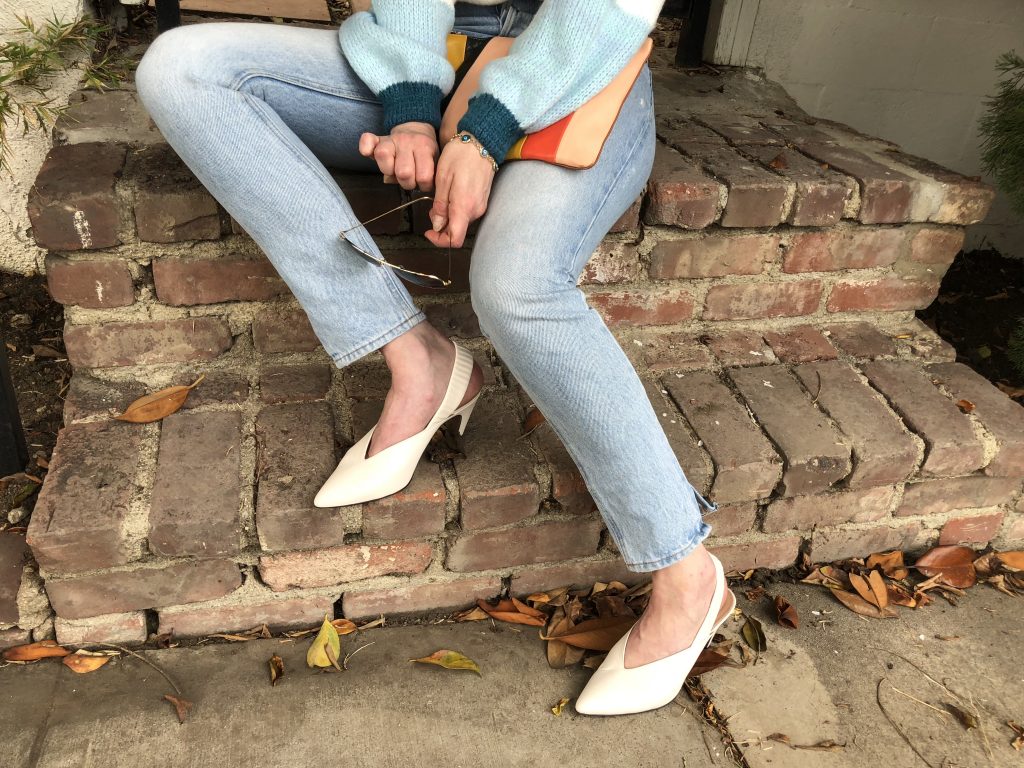 Sweaters are the last thing on my mind right now (especially since it's in the mid 80s and incredibly humid in LA), but this Topshop color block knit was impossible to resist and under $50. I have a feeling it will be a strong contender to fall MVP status. I recently got rid of a slew of cardigans that were simply falling apart and had my mind set to finally pull the trigger go for a Barefoot Dreams one, but I stumbled upon this gem by Dreamers by Debut that's only $36. It's currently sold out, though check back because it might get re-stocked.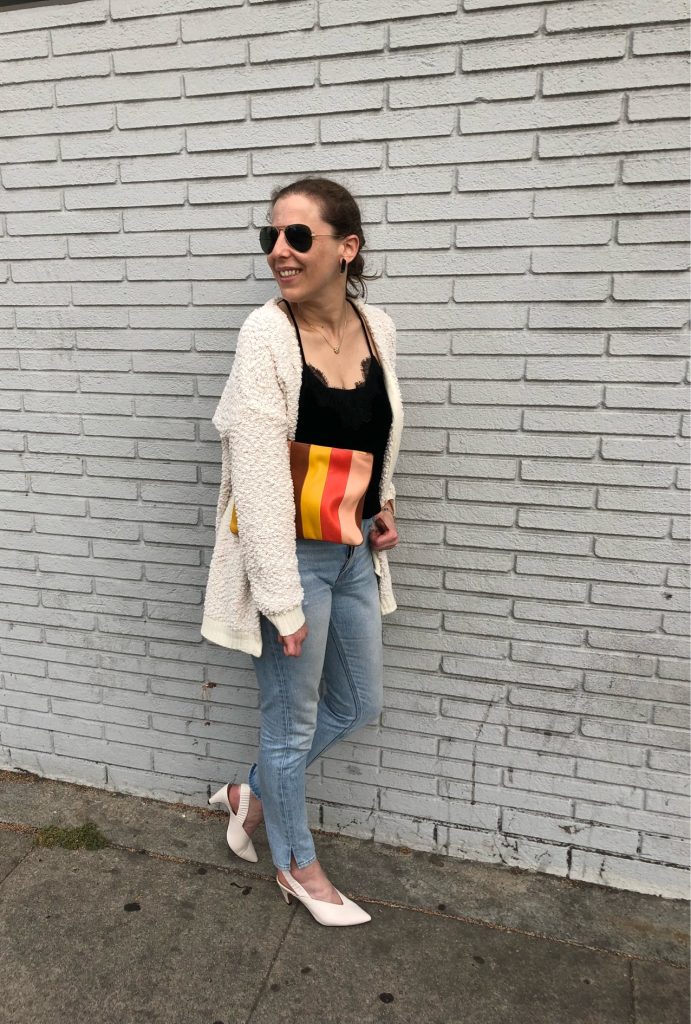 One of the pieces de rigueur during the sale are its ample selection of leather jackets, since they are heavily discounted. This year, BLANKNYC has two styles that are going quick, and worth every penny. With a feminine silhouette, their No Limit Suede Moto Jacket is the ultimate wardrobe staple.
It comes in two colors — olive green and burgundy, and is perfect with tees, button downs, and even a light sweater. I went with the olive green color — and the photo does not do it justice, because this shade is divine. I haven't bought outerwear in years, but this piece is timeless and will definitely get good use come November.
Fancy my picks? Click and buy them directly from Nordstrom below, but act quick because the deals are going fast! This is the last post dedicated to this sale, but despite it being someone overkill on social media, the hype is 100 percent legit and worth watching a handful of IG try-on videos & checking a few blog posts.
Ryzenberg On is Signing off