Cracked, chapped, and dry are popular Winter skin woes — even for LA standards. When temperatures took a tumble during the past two months, I knew it was time to put the heavy hitters to work, so my face feels the effects of healthy habits just in time for Spring. To top it all off, I suffered a nasty skin reaction only remedied by a handful of potent potions that beat the chill and brought my skin back to life.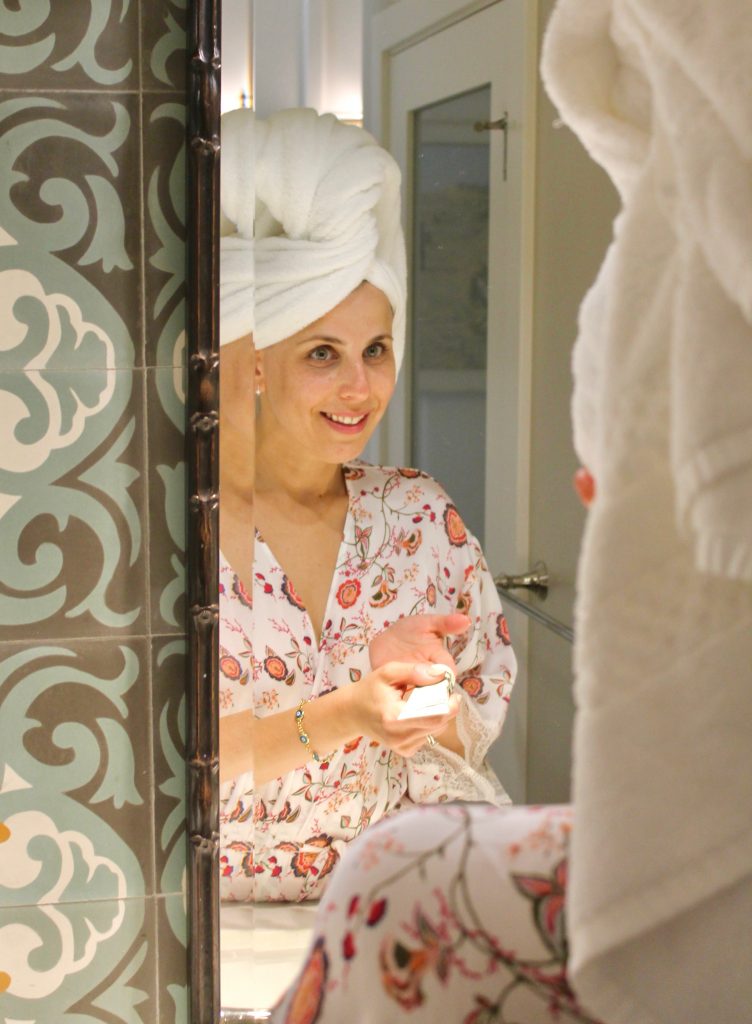 First Up: Cleanse & Tone
As I incorporate more clean beauty products to my regimen (though I am keeping my favorites around), Indie Lee's Rosehip Cleanser refreshes, detoxifies, and leaves my face feeling luminous. Best of all, it works wonders on sensitive skin — just what I needed after my skin reaction.
Once my skin healed, I used Pixi by Petra's Peel & Polish for a more thorough detox. With lactic acid, antioxidants, and Witch Hazel, this wallet-friendly enzyme peel got rid of blackheads and exfoliated without irritation (hooray!!). I normally use it twice a week, and immediately see a smoother surface.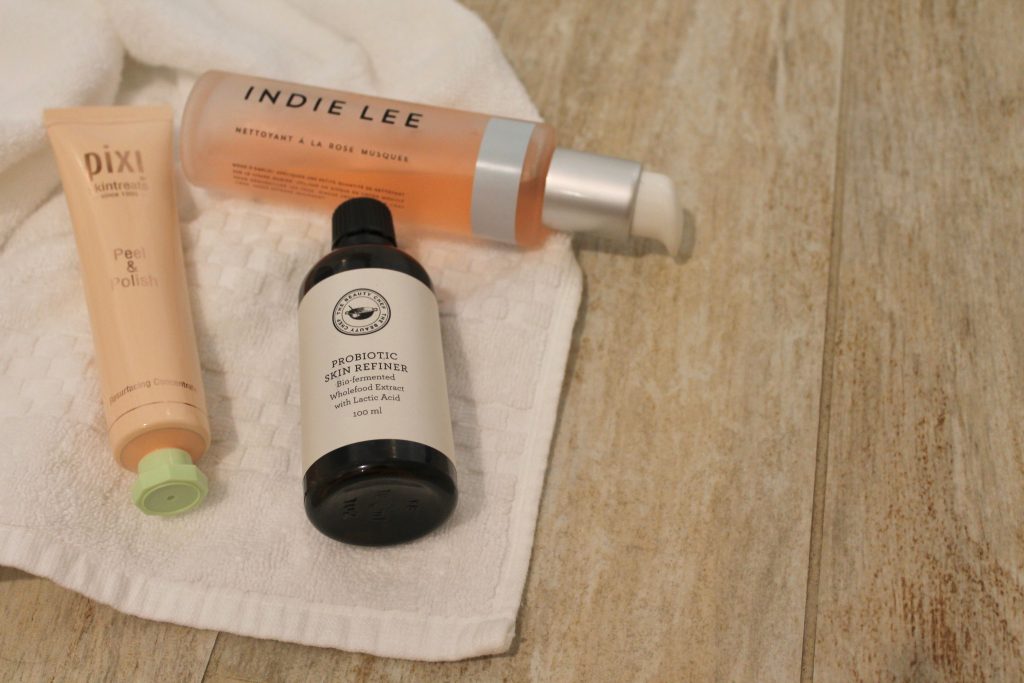 On those days when my skin needed extra TLC, Bioderma's micellar water came to the rescue. This French girl favorite is the perfect cleanser, makeup remover, and toner that wipes away all sorts of impurities and tamed my skin irritation. No matter what your skin type is, there is a bottle out there to quench your needs.
Known for its inner beauty powders and rich ingredients such lactic acid and probiotics, The Beauty Chef's Probiotic Skin Refiner does triple duty as a skin hydrator, collagen booster, and exfoliant. Once my skin healed, I made it part of my nightly routine. After a few uses, my skin was hydrated and refreshed.
Buy Now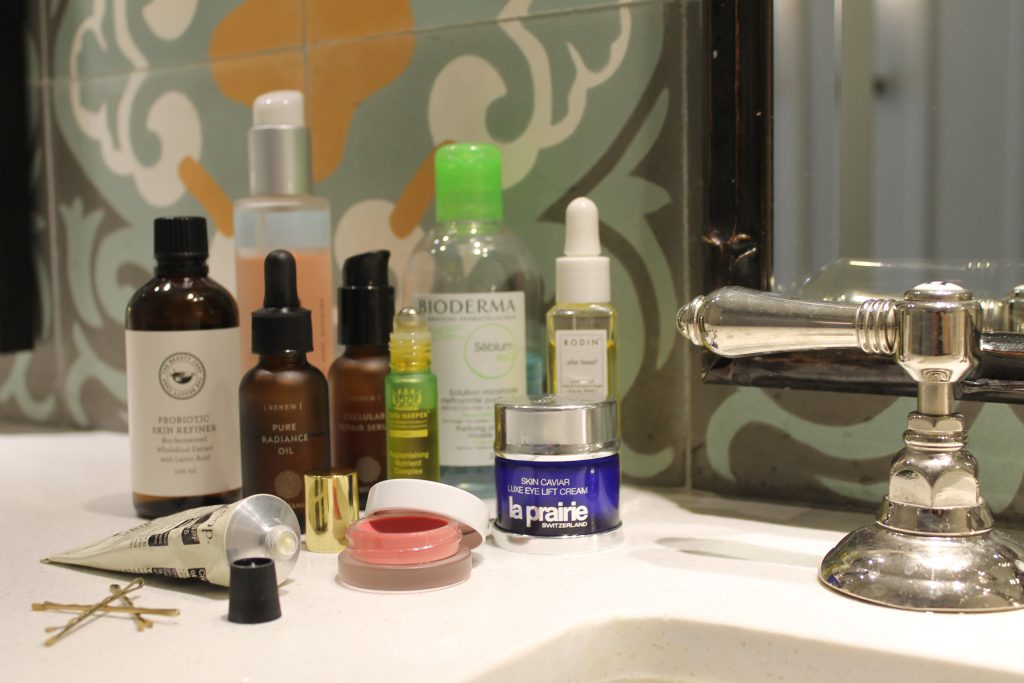 Follow Up With: Face Oils & Serum
Oils are a pivotal step of my beauty routine as I rarely wear moisturizer these days, thanks in part to True Botanicals. I stumbled upon this Bay Area-based brand a year ago and was immediately intrigued by its 'no toxic ingredients' mantra and serious approach to anti-aging.
Its Renew line is designed to moisturize, nourish, and reduce signs of aging and sun damage. After cleaning and toning, I apply their Pure Radiance Oil in the morning to give my skin a smooth finish without stripping moisture. The Cellular Repair Serum is the final step in my nighttime routine, and I let it work its magic while I catch up on my beauty sleep.
I saw significant results in my skin after just 45 days, and my complexion was healthy and fabulous for my wedding. I currently also use their Antioxidant Booster to calm inflammation and repair skin damage, and Everyday Sheer Coverage SPF 20, which is packed with antioxidants and uses the safest source of broad spectrum protection and is zinc oxide free.
Tata Harper's Replenishing Nutrient Complex Face Oil comes in handy throughout the day when I want to give my face a quick pick me up. This weightless formula, combined with natural components such as jojoba oil and carrot root extract, give my face a healthy glow and plenty of hydration.  
Developed by former model turned skincare maven Linda Rodin, this luxurious elixir is a blend of jasmine, almond, and evening primrose that smells divine. I normally dabble one or two drops right before bed and my skin feels refreshed and regenerated in the morning. This brand is beloved by celebrities, beauty pros, and now me! For a dewy glowy finish and extra boost, add a few drops to your favorite foundation.
Buy Now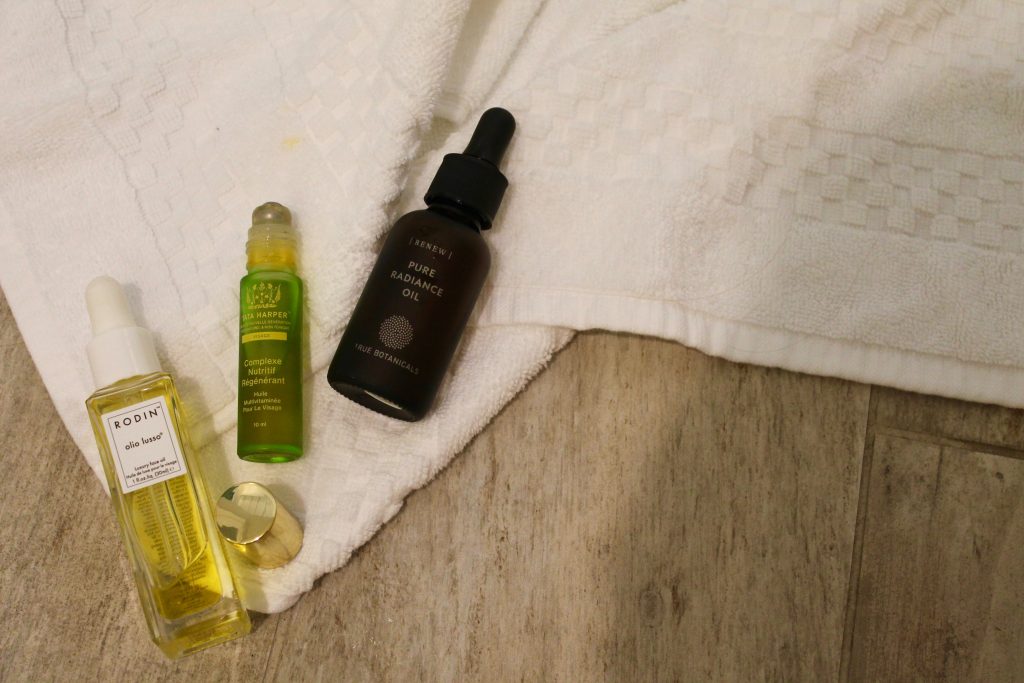 The Finishing Touch: Eye Cream & SPF
When my eyes need extra pampering, La Prairie does the trick, and their Skin Caviar Luxe Eye Lift Cream is worth every dollar. I've battled dark circles and puffy eyes for years, and this potion diminishes fine lines and wrinkles, puffiness, hyperpigmentation, and those dreaded crow's feet.
A little dollop goes a long way — leaving my eyes feeling fresh and smooth, thanks to cutting-edge technology and decadent ingredients such as caviar. This major component contains omega-three acids that help regenerate collagen. If there is one product I don't mind splurging on is definitely eye cream, since I am turning 40 in just a few short years (YIKES), and some products out there simply don't cut it.
SPF is a must for any climate and AESOP has a nice moisturizer with SPF 15 with enhanced calming botanicals that locks in moisture and protects my skin from UV rays, without clogging pores or heavy residue.
Buy Now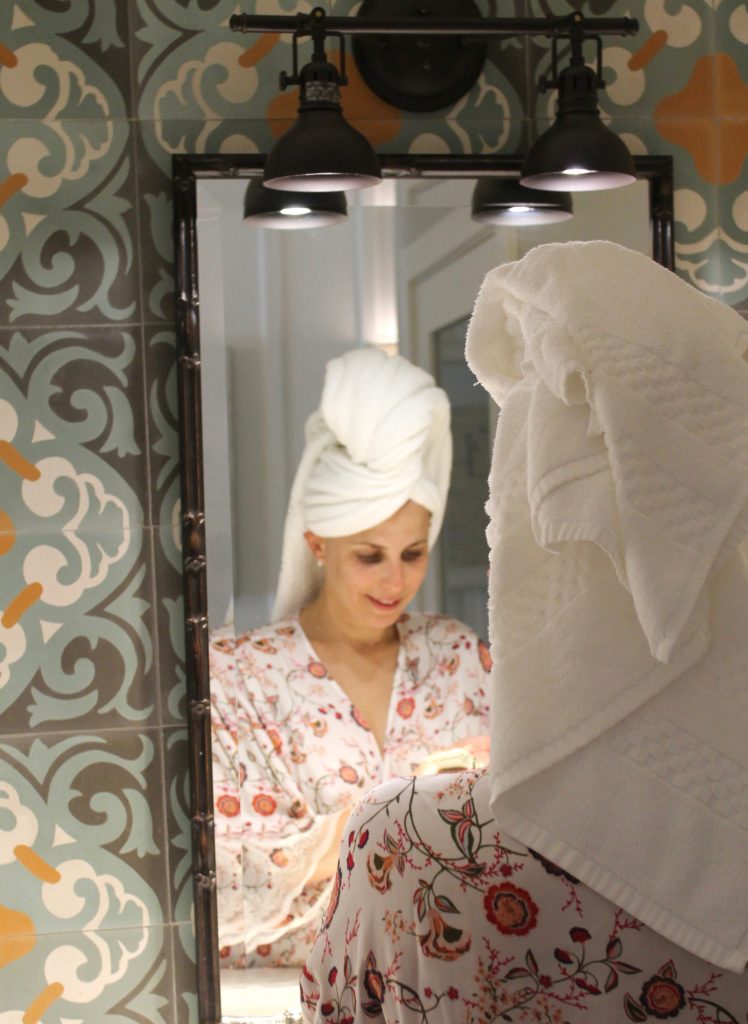 The beauty of skincare, though my wallet may disagree, is the plethora of products out there to test. What are some of your favorites worth checking out?
Ryzenberg On, is Signing Off