While parts of the U.S. are reeling from a snowstorm, we Angelinos are 'somewhat' blessed when it comes to weather. Though we've had plenty of chilly days and an exorbitant amount of rain this season, once the temperatures hit above 65, it's back to regular programming and we are ready to show off some skin.
A few weeks ago, we had one of those perfect crisp mornings and my girl Lydia captured it all through her lens. Let me tell you, after a days of unstoppable showers and 100 percent humidity, it was nice to strut around in a mini skirt — because that's what it's like here in February.
No matter how much I 'mature,' mini skirts will always have a place in my heart. Nowadays, I love pleated ones, and this playful one I found last year is perfect to dress up or down. I mean, you can't go wrong pairing it with stilettos and a cashmere sweater, but I also like it with a pair of sneakers and casual chambray shirt. Call it a wear it now & wear it later trend.
Wishing you all a sweet start to the new week, straight from the city of perpetual sun!
Ryzenberg On, is Signing Off
PHOTOS: Lydia Hudgens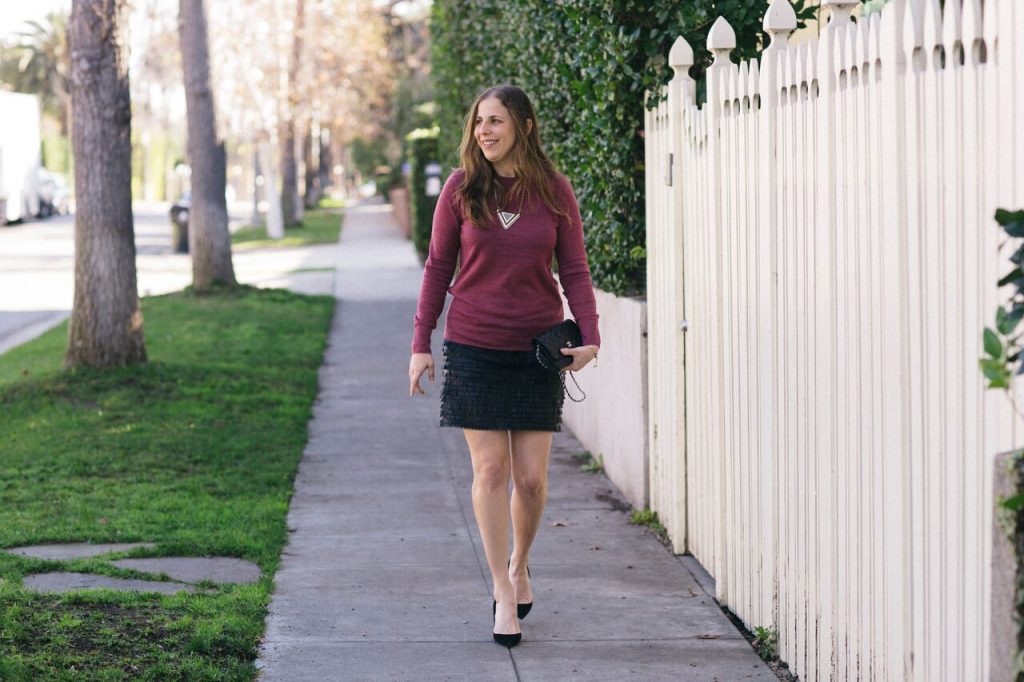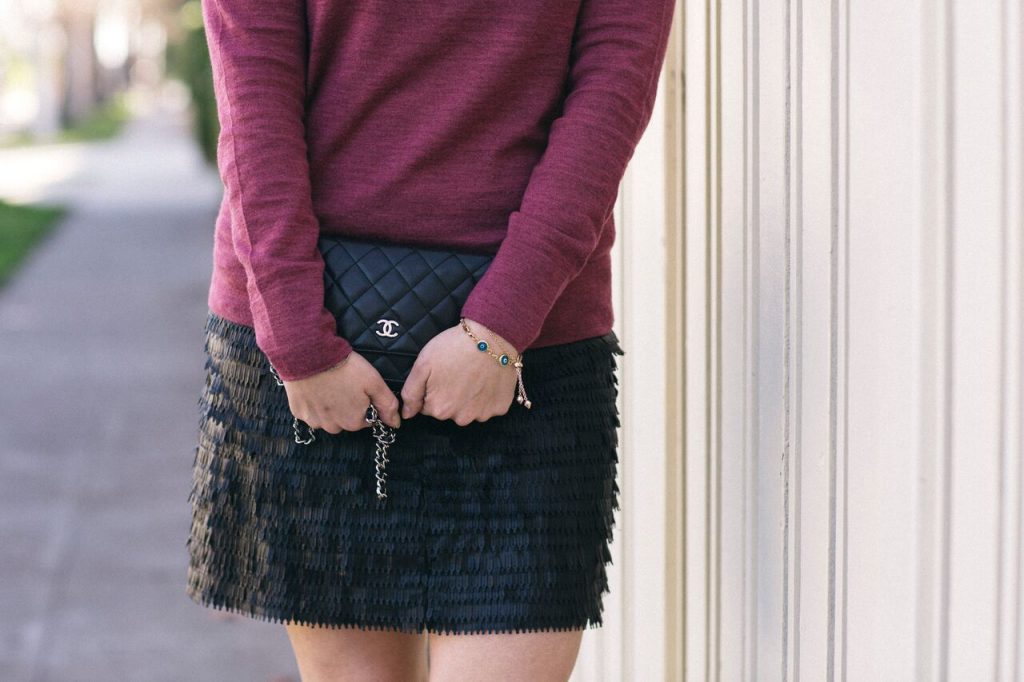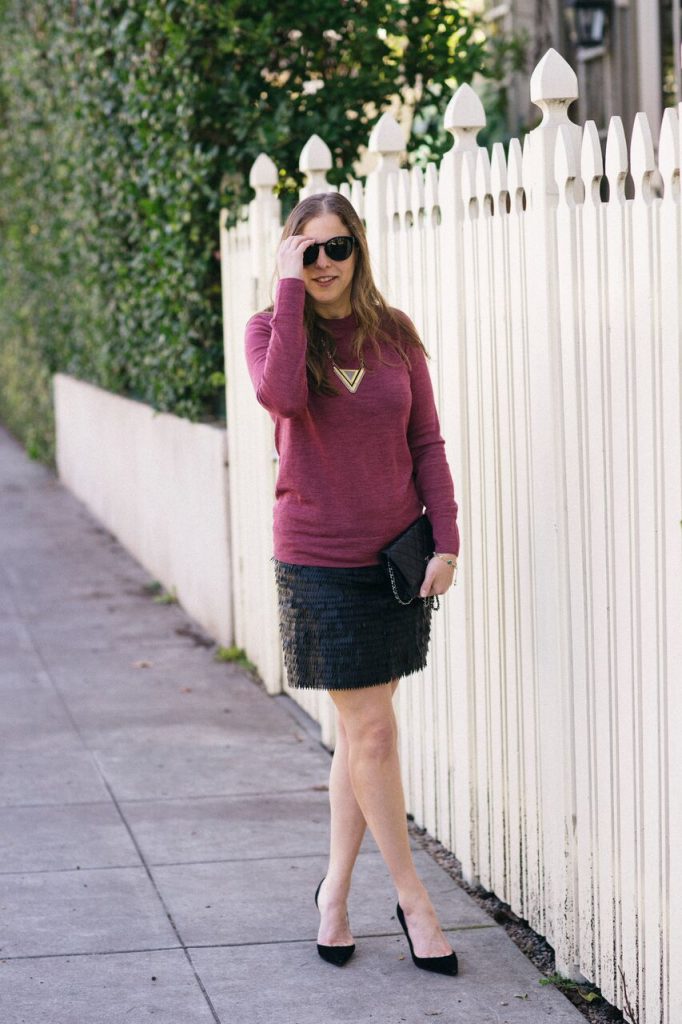 Club Monaco Cashmere Sweater | Kendra Scott Bracelet | Chanel Wallet On Chain |