This summer left me sleep deprived thanks to a worldwide quadrennial soccer tournament in June and July (just watch my IG stories and get the gist of my fanaticism) — and man, my skin is still feeling the wrath of it.
Le Bleus took home the big prize, but le futbol is just one of a myriad of things the French are famous for. When it come to effortless beauty, French women are mesmerizing — with their quintessential je ne sais quoi aesthetic and simple skincare rituals that radiate confidence. Brands pride themselves for using natural, high quality ingredients at a reasonable price and these products often catapult into cult status worldwide.
The articles about influencers and beauty insiders perusing Parisian pharmacies in search of the perfect potions are aplenty. Jetting off to France for face cream is not exactly on my itinerary anytime soon, so I did exactly what any other self-respected beauty buff would do — search it on Amazon!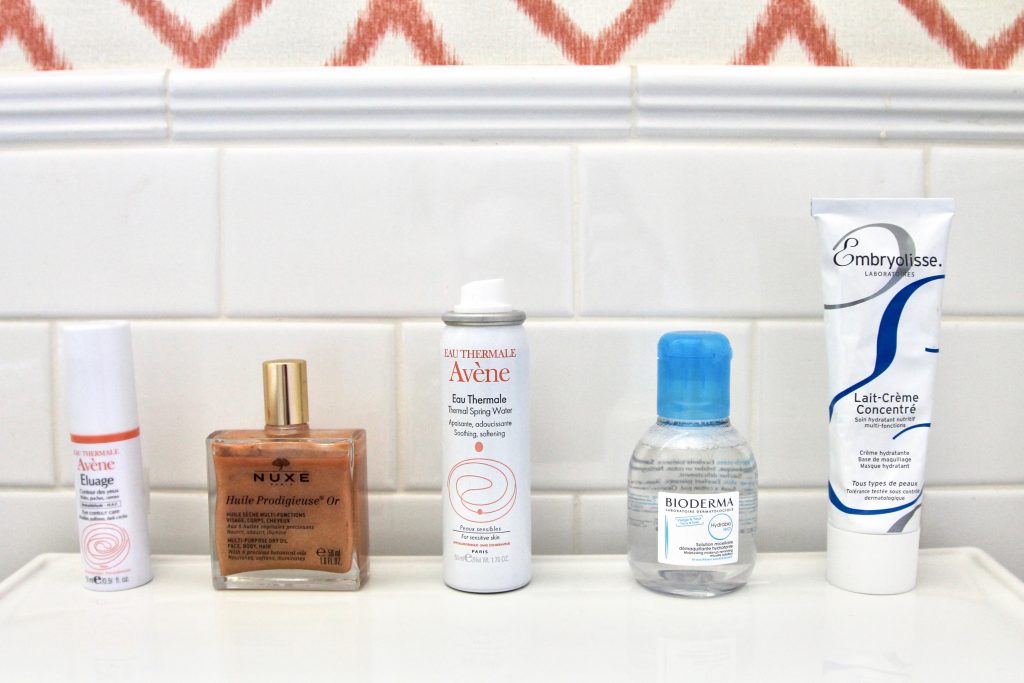 Created by a French dermatologist over 60 years ago, this moisturizer has a light, milky texture that's perfect as a primer or as a night moisturizer. Makeup artists swear by it, since it's suitable for pretty much every skin type. Shea butter, beeswax, and aloe vera quenches dry skin and leaves a dewy finish, without that sticky, greasy feel.
Packed with natural minerals, this fragrance and paraben free elixir hydrates and soothes skin with just a few spritzes. I've used it for years and keep it in the fridge, since it works wonders and calms my skin when I get too much sun or in dry climates. I know it will come in handy during my 14-hour flight to Asia next month. Avène's eye creams fully moisturize and minimize puffiness and dark circles. My eyes tend to be sensitive, partly as a result of too much screen time, so this potion perks them up and leave them looking radiant.
Years ago, I burned my neck with a curling iron and my best friend, who happens to be a pharmacist gave me this plant-based emulsion, which counts with paraffin and avocado oil, as its main ingredients. Since then it's become my go-to when dealing with irritations, burns, and pimples.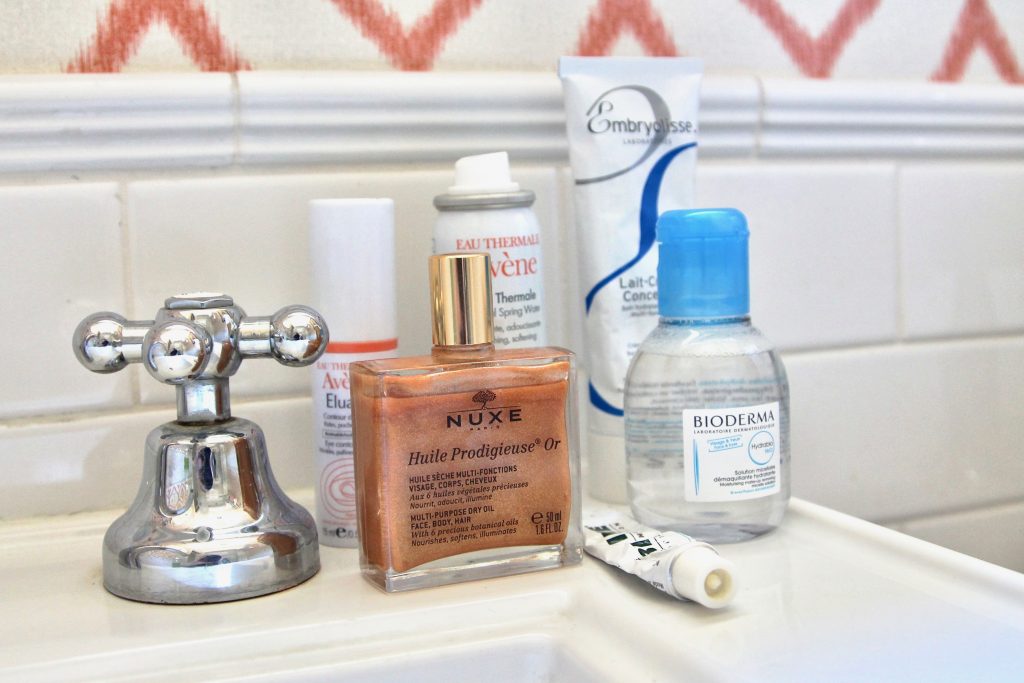 It's not exactly one of my proudest moments, but sometimes I'm culprit of a lazy daily beauty routine. When this occurs, I soak a cotton paid with this cult favorite (it's on pretty much every beauty junkie's medicine cabinet), apply it to my face to remove all sorts of dirt and voila — dunzo. Originally created as an alternative to Paris' harsh water that resulted in skin damage, Bioderma micellar water gently cleans and nourishes the skin without any flaky residue. I wrote about it when it saved my face after suffering a skin irritation earlier this year, and it's been a staple of my beauty routine for quite some time.
For an endless summer glow, give this bottle a go. Nuxe is one of France's best pharmacy brands — and for good reason, since its products are synonymous with healthy, vibrant skin. When I heard Nuxe was exiting the U.S. market, I bought pretty much everything I got my hands on. Luckily, I now have a sizable supply of oils, exfoliators, and milk cleansers. Hands down, this multi-purpose oil is my favorite. It hydrates and leaves my skin feeling baby soft-like and shimmery from the gold particles, and contains a blend of natural ingredients and plant extracts such as macadamia, sweet almond, hazelnut, and camellia.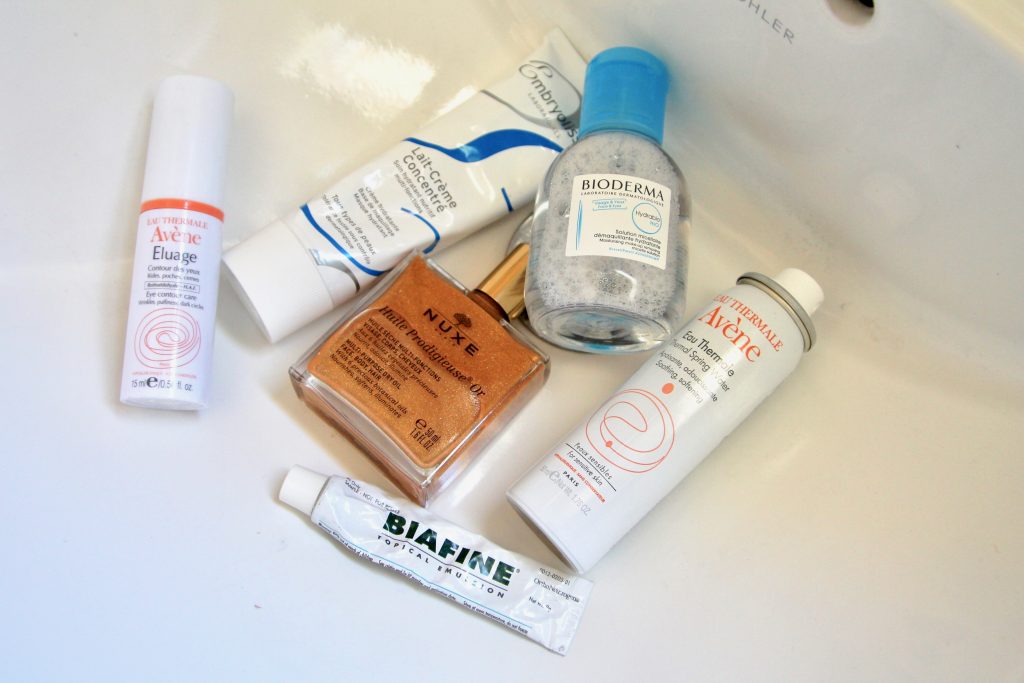 Et voila! Here are my top picks. I'm just weeks away from jetting of on my honeymoon (I know, it's been a year), and as previously mentioned, most of these potions are coming along for the journey, and a little pick me up along the way.
SHOP MY FRENCH PHARMACY FAVORITES