I struggled out of bed this morning, as it's rather wet and a bit chilly in Los Angeles. Yes, it's raining and I am not sure whether it's the gloom or plain laziness, so I started my day rather sluggishly. Alas, I am banging out a fantastic post that's perfect for the weekend.
Now that we've pretty much reached fall's apex — it's truly time to begin savoring all of the season's flavors, which luckily, spread to more than just pumpkin everything! A few weekends ago, Charlie and I decided to host a very intimate dinner party at our pad with his cousin, and it turned out to be delightful evening filled with good food, great company, and super easy decor.
To get the place in a more festive mood, I grabbed a few small pumpkins, which are actually less than $1 at most super markets. It's simple, cute, and I normally keep them around until after Thanksgiving. Since our place is tiny, we decided to keep the apps simple and I just created a super easy cheese plate with seasonal touches, like apples and figs. I live to keep the platter diverse, so I picked a soft and hard cheese, and finished off with fruits.
Now let me tell you — what started out as a casual get together on a brisk Sunday night, turned out to be delicious affair that I felt compelled to share with all of you, because everything was simply delicious and incredibly easy to make.
Believe me, your taste buds will thank you!
Ryzenberg On, is Signing Off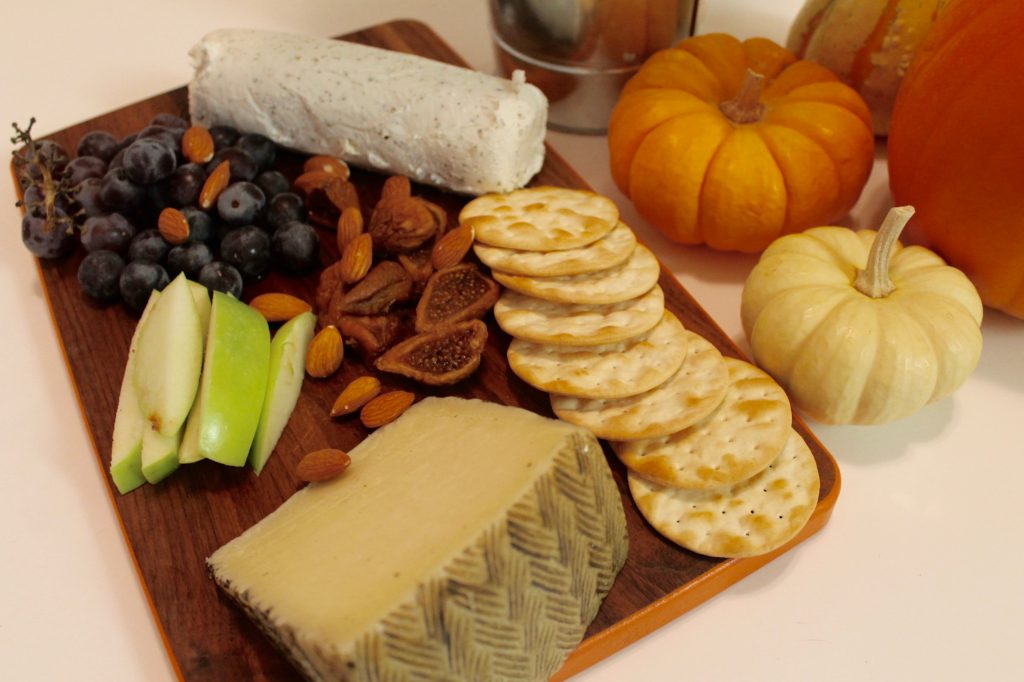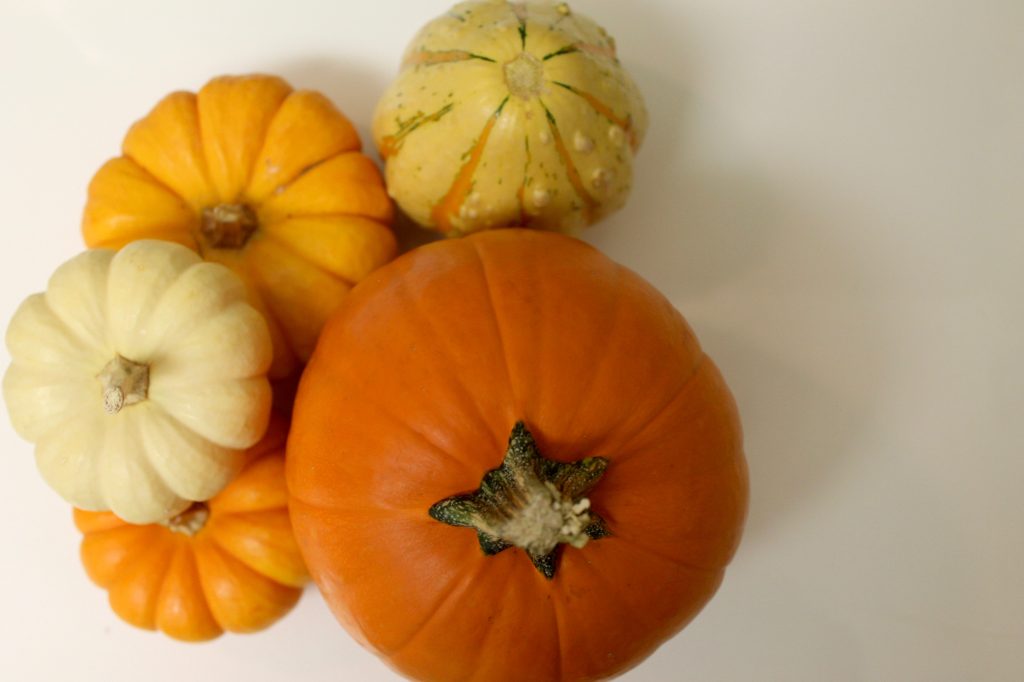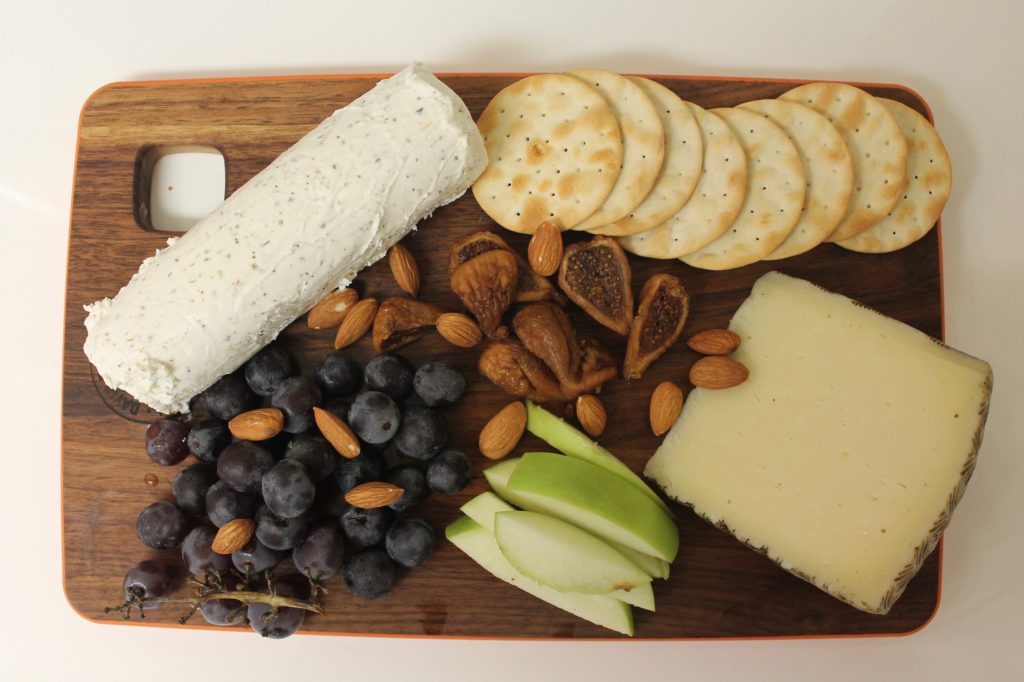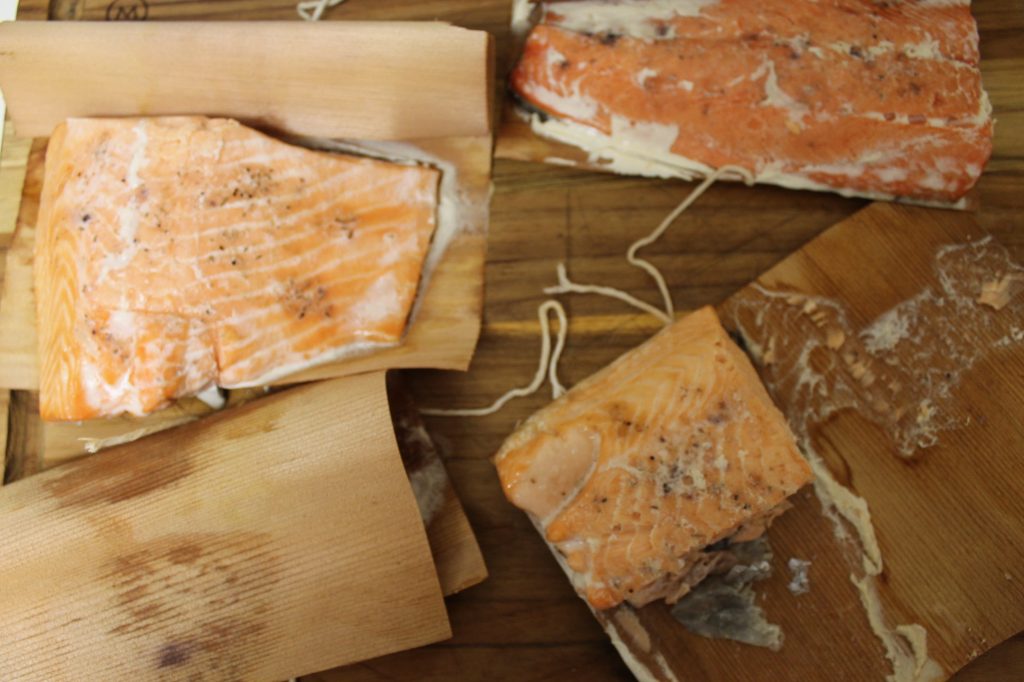 For the main event, Charlie whipped out his famous wild salmon seasoned with sea salt and spices, with a side of veggies, and boy, was it delicious. These two recipes are super easy, and take a few minutes to prep and roughly an hour total to cook. It the perfect hearty/healthy combination you want to enjoy on a brisk fall night.
Wanna make it yourself? Here's what you need:
Salted Wild Salmon — Serves Four People
Ingredients:
-4 salmon fillets (two Sockeye and two Atlantic)
-4 sheets cedar paper (one sheet per fillet)
-1 tsp kosher salt
– ½ tsp black pepper
-1 tsp Alaska Pure Sitka Spruce sea salt
-½ tsp Alaska Pure Wild Blueberry sea salt
-½ tsp Alaska Pure Alder Smoked sea salt
Directions:
-Preheat the oven to 400 degrees
-Soak cedar paper under hot water for 10-15 minutes. Mix pepper and flavored salts in a ramekin or small bowl.
-Place cedar paper on aluminum foil and sprinkle the surface lightly with kosher salt.
-Rinse fillets and pat dry with dry paper towels. Place fillets on cedar planks skin down.
-Fold the paper over fillets, tie off with included string.
-Place the packets in the oven and cook until desired firmness (15-20 minutes)
-Enjoy every bite of it!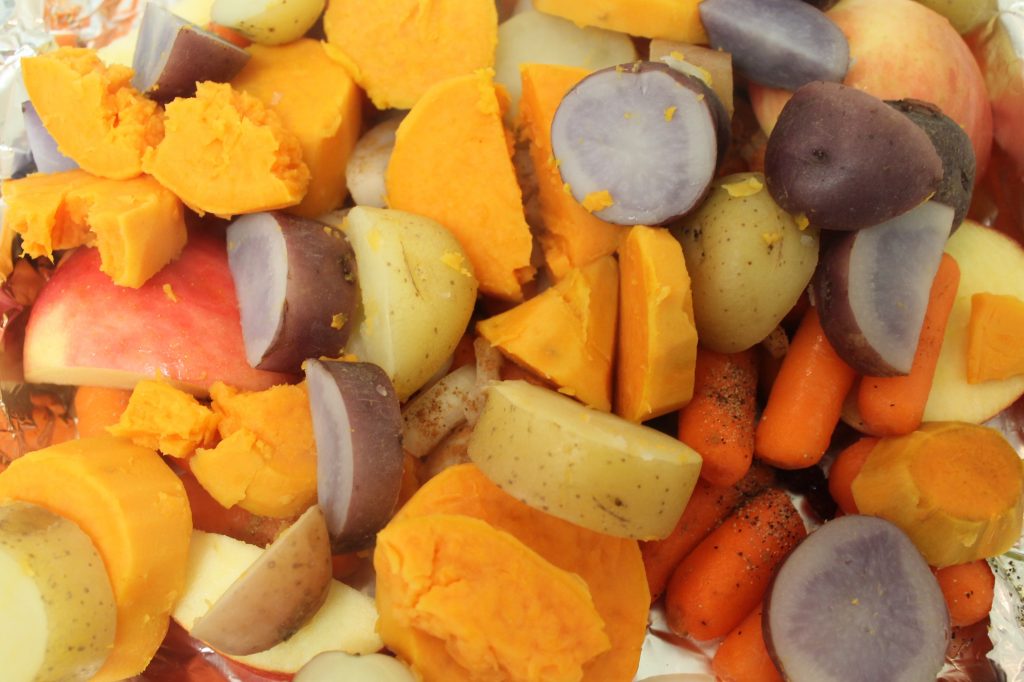 Fall Vegetable Medley — Serves Four People
Ingredients:
-Two apples (any variety, but recommended are Gala or Honeycrisp)
-Two yams
-½ lb fingerling potatoes (use the three-colored variety to add color to the dish)
-¼ lb baby carrots
-1 sweet onion
-2 cloves garlic
-½ tsp nutmeg
-3/4 tsp cinnamon
-¼ tsp honey
-¼ tsp brown sugar
-½ tsp black pepper
-¼ cup olive oil
Directions:
-Preheat the oven to 375 degrees
-Peel and cut yams, dice potatoes, and boil for 10 minutes.
-Coat shallow baking pan with olive oil.
-Slice apples and place in a bed on the pan.
-Slice onion, chop garlic, layer on apples, and mix carrots.
-Drain potatoes and place on top of vegetables.
-Sprinkle spices, brown sugar, and honey
-Place in oven for 35-40 minutes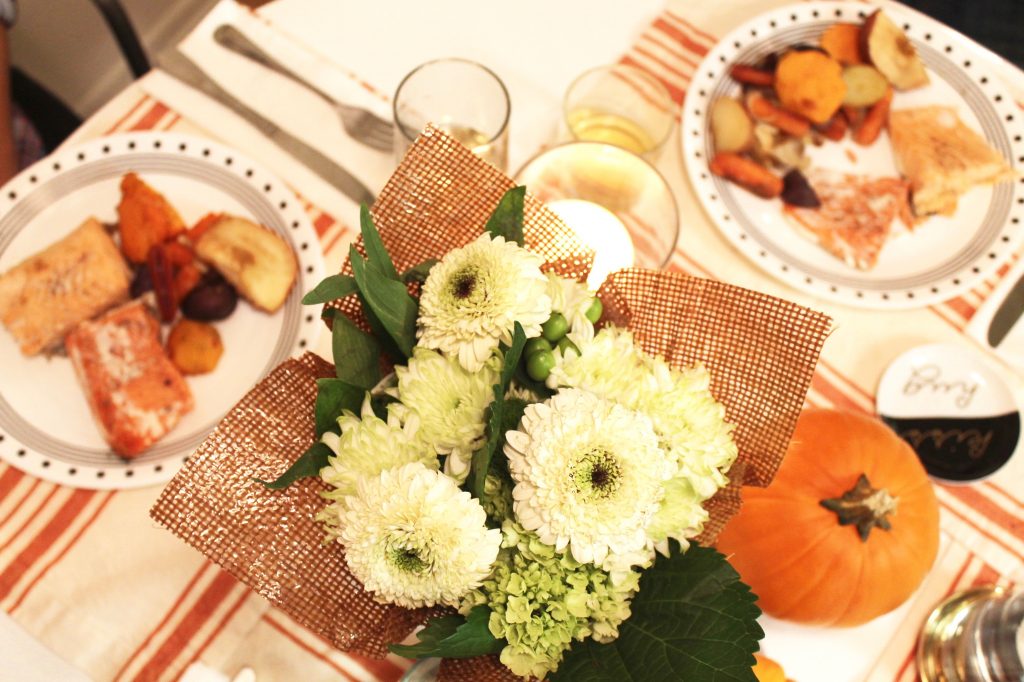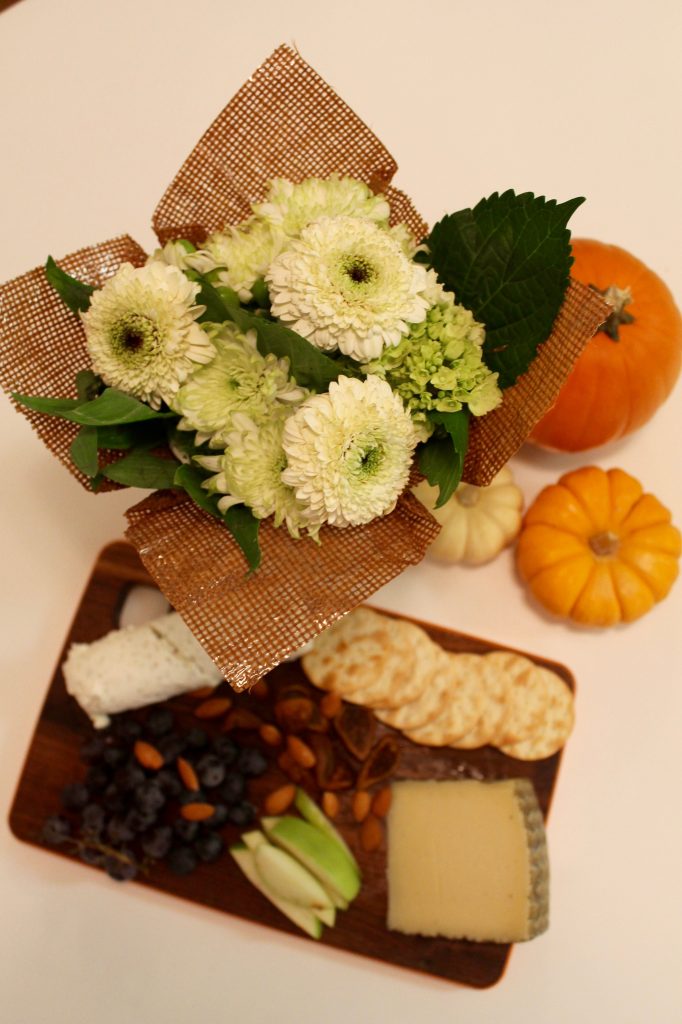 And for dessert, it was all about pecan bourbon pie with homemade whipped cream that Danielle brought. Though I do not have a recipe for this, I found some delicious versions here and here. I mean, this might be the perfect pièce de résistance for a Thanksgiving feast.