No spring is ever complete without one (or several) bouquets of tulips! Last week, the folks at Bloom That delivered a delightful little arrangement that brought some cheer and style to the pad.
Everything from this arrangement is perfect — from its handwritten note to a lovely burlap cover and an orange ribbon. It was so sweetly done, I was afraid to mess it up and had a hard time adding waters. It's definitely the perfect touch for those lazy days I like to spend in bed doing absolutely nothing and believe me, I haven't had one of those in a while.
The best and easiest way to glamify any space is by adding a touch of color, so be sure to check out some of the creations bloom that has to offer. What's even better? They deliver all over the Bay Area and the arrangements can be done within 90 minutes! How sweet is that? Oh yeah, and I pretty much guarantee you any recipient will be thrilled to receive any of these beauties whether for the home, the office or beyond.
A big thank you to these wonderful florists for this unexpected treat 'Just 'cause.'
Ryzenberg On, is Signing Off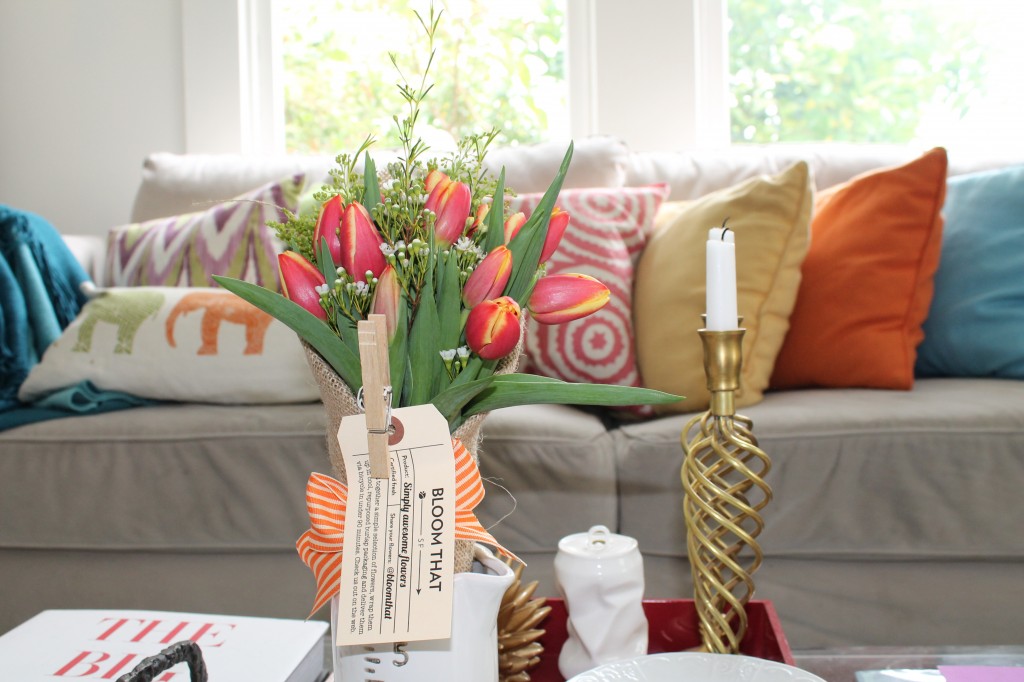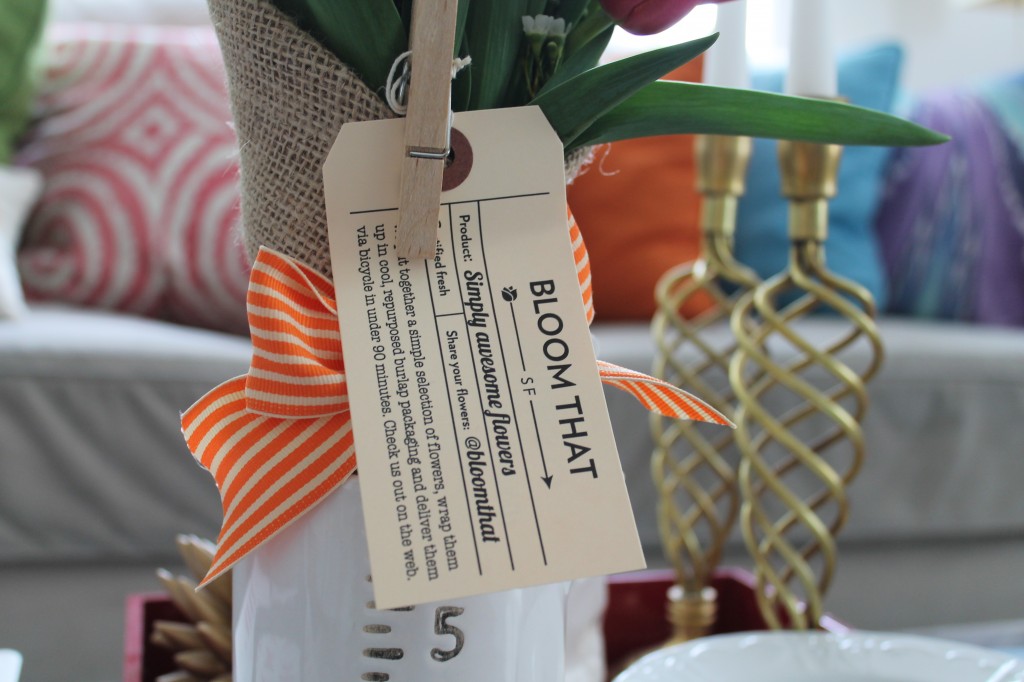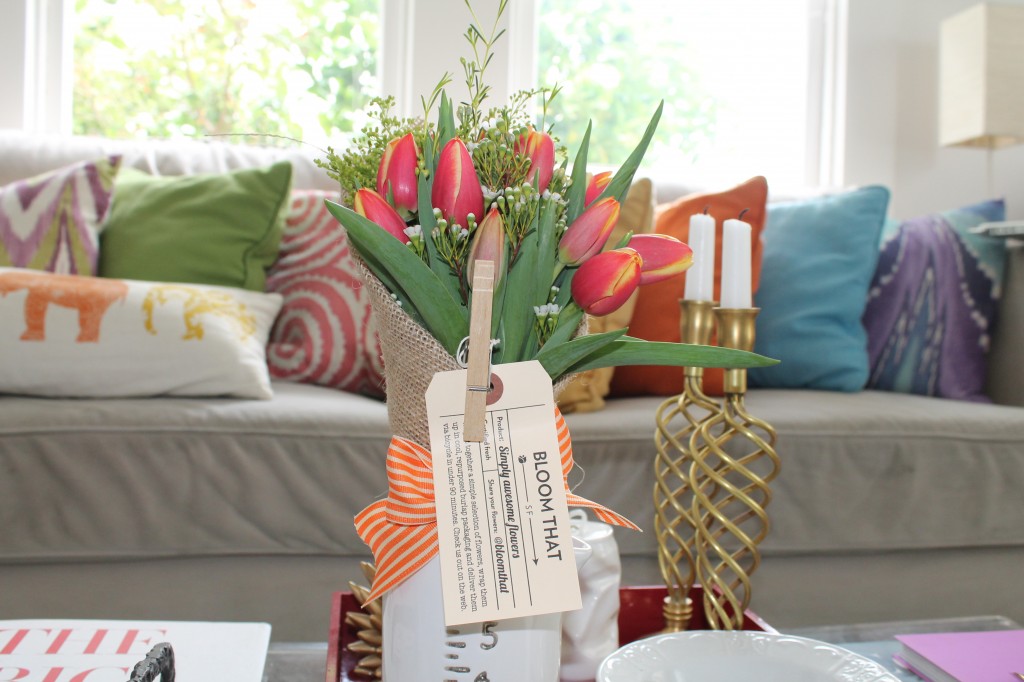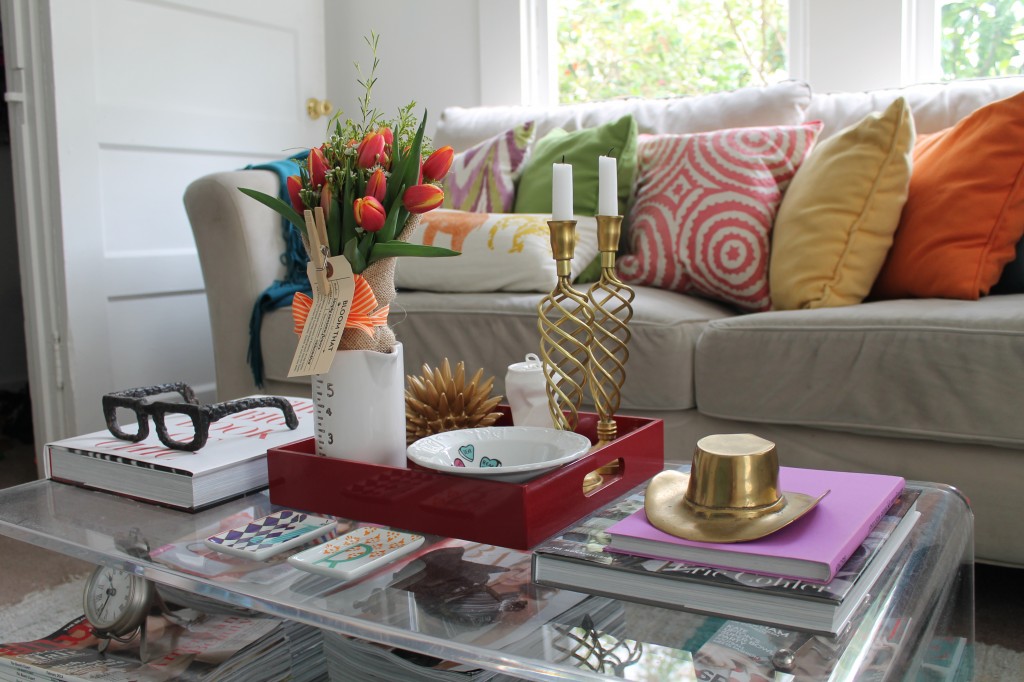 Flowers c/o Bloom That