My recent New York City adventures inadvertently coincided with winter storm Jonas, but as soon as the bad winds went away, the entire city became a magical playground.
The day of the big chill, I braved the streets and headed uptown to meet my family, but soon enough, we were all inside watching movies and snacking on chips, chocolate, and anything prohibited by most dietitians. Alas, I guess a brutal blizzard can be an exception for some cheat snacks, correct?
Though the weather at times was frightful, the next day aftermath was indeed delightful. That Sunday, I ventured out to Central Park, which had overnight transformed into a winter wonderland, filled with people making snowmen, sledding, and having a good ole time.
Of course, I partook in some of the fun and was knee-deep with white powder, quickly reminiscing about my college days at Syracuse. Though the walk was a bit slippery at times, I had a blast just enjoying a classic Big Apple adventure — a deep winter snow day! Seriously, this was Sunday Fun Day at its best and what made it even more special was spending it with my family, since the reason for this trip was my grandmother's birthday.
My whole family is simply smitten with the Big Apple, so any chance they get, they hop on plain and go — rain, snow, heatwave, sandstorm — they are there. I mean, my octogenarian grandparents made the pilgrimage from Boca Raton Florida, a place where most dream of during the cold months, but not this clan, as they would much rather trek in below 30-degree temperatures to catch a Broadway show, check out an exhibit at the myriad of museums, or listen to some tunes at Lincoln Center.
Don't even get me started on their thoughts of me living in Los Angeles, as that's a whole other blog post!
Stay tune for more fun New York City fun, as I will be posting some fantastic to-do things if you're visiting soon — though now that Fashion Week is about to start, there will be plenty of sartorial shenanigans throughout town.
Ryzenberg On, is Signing Off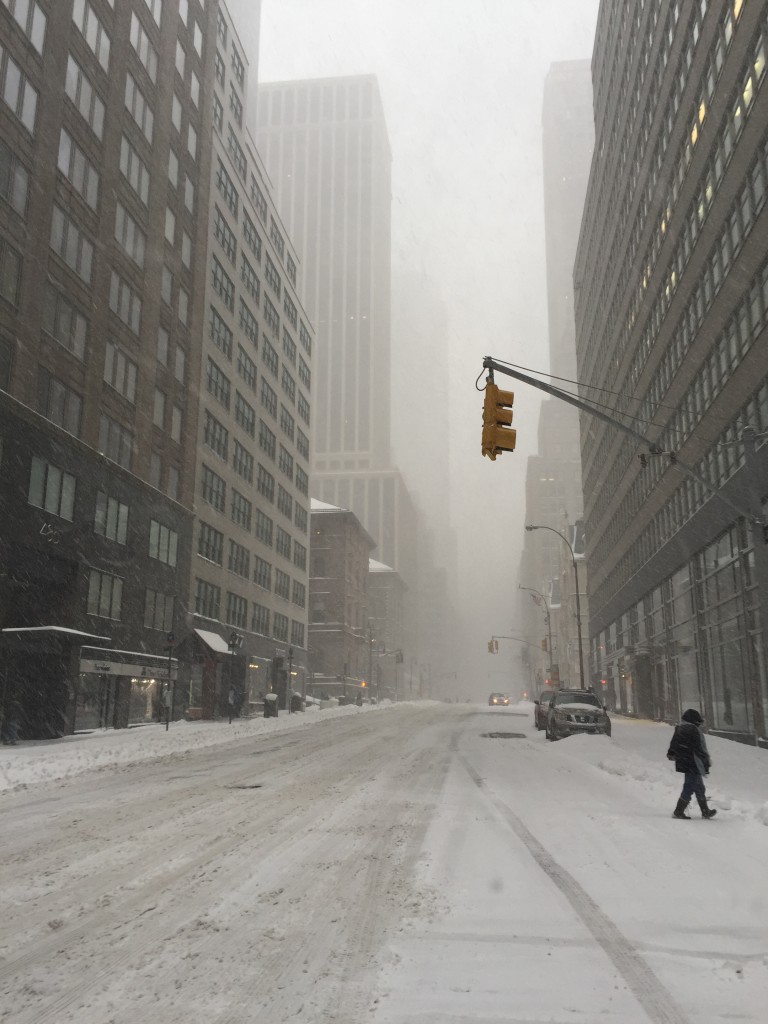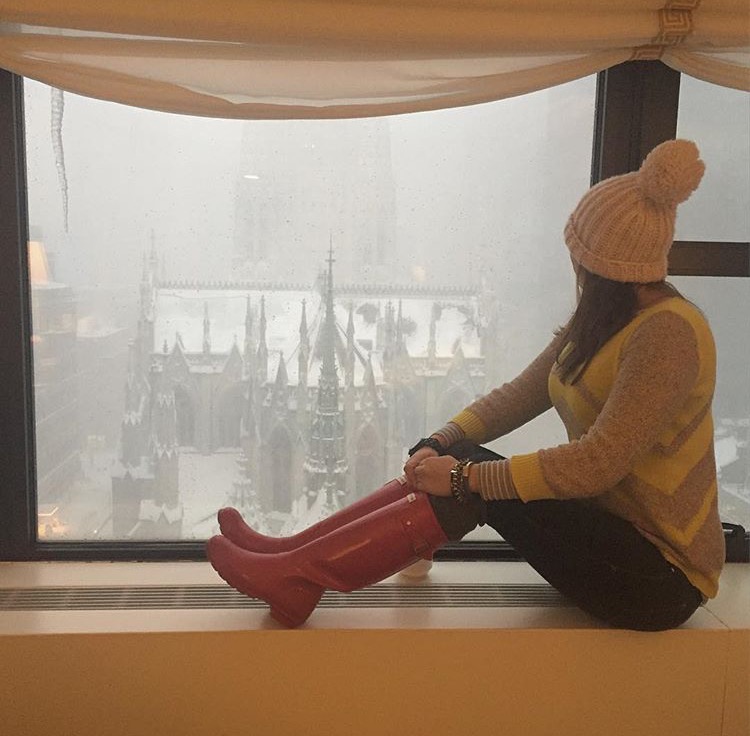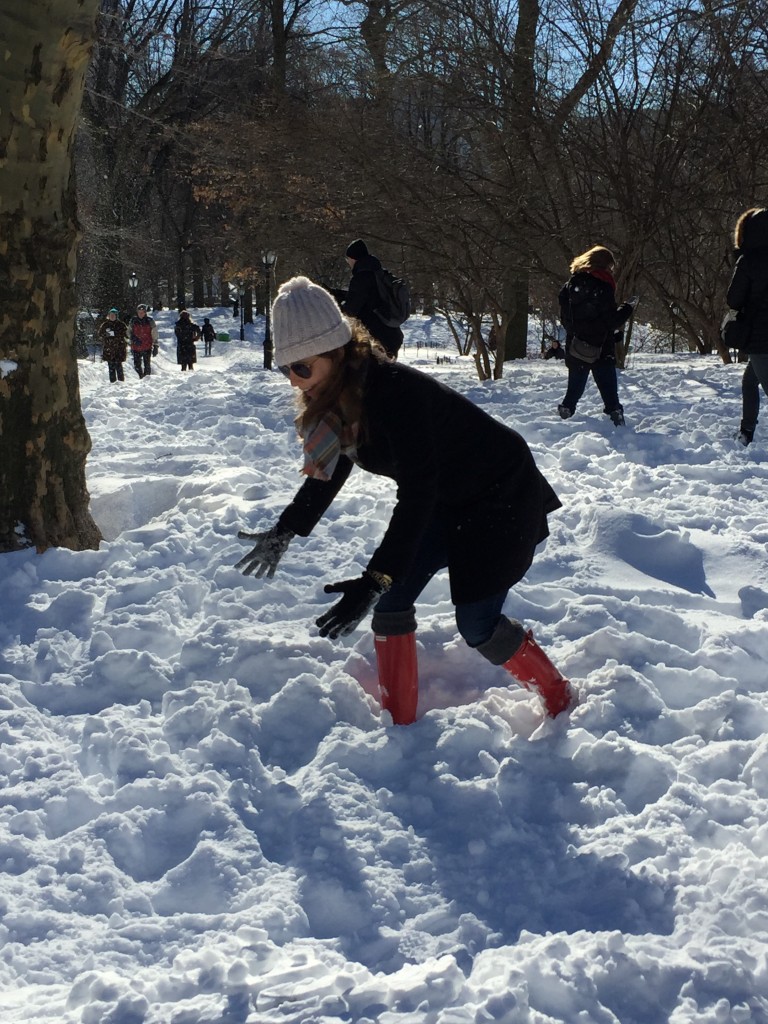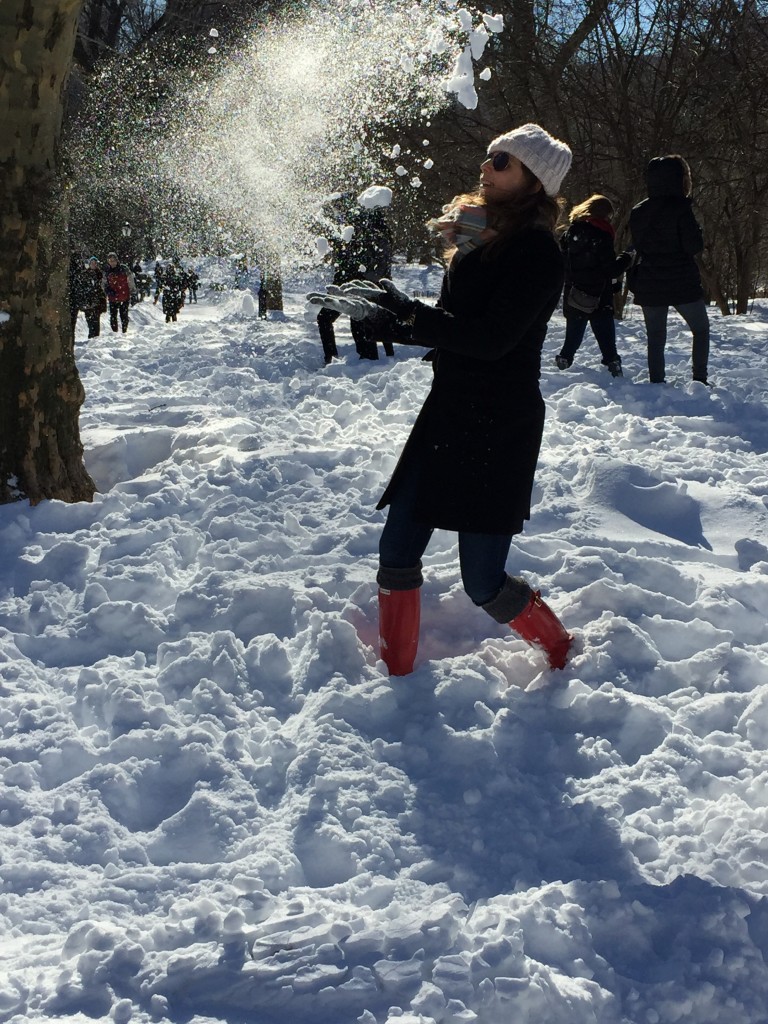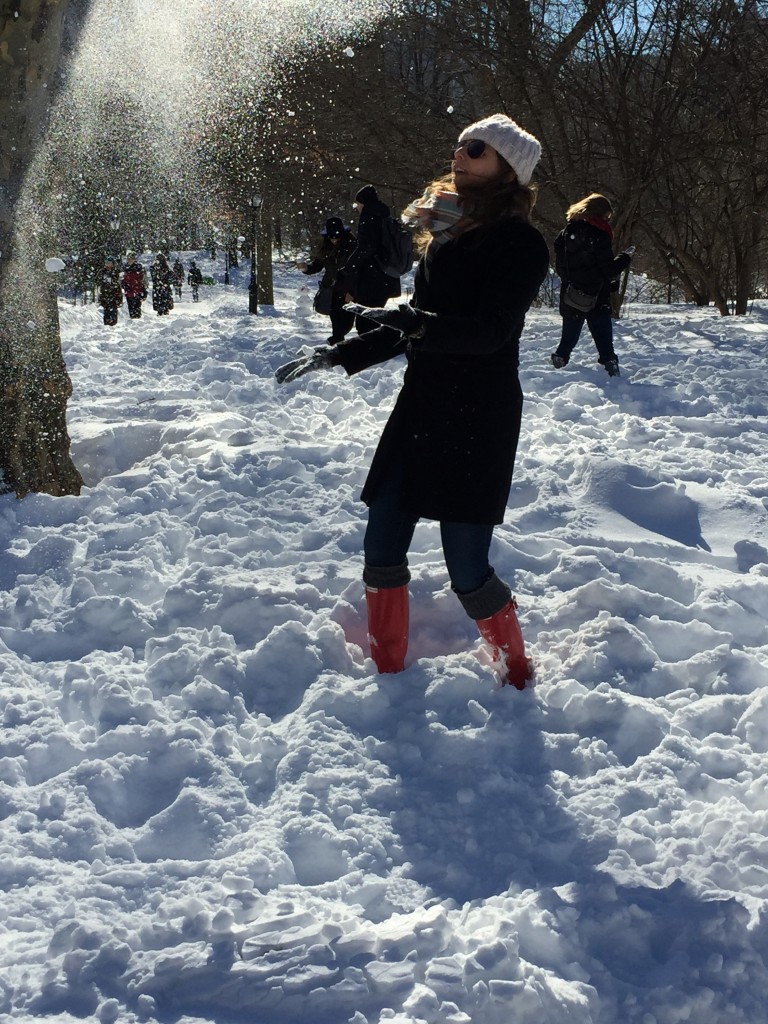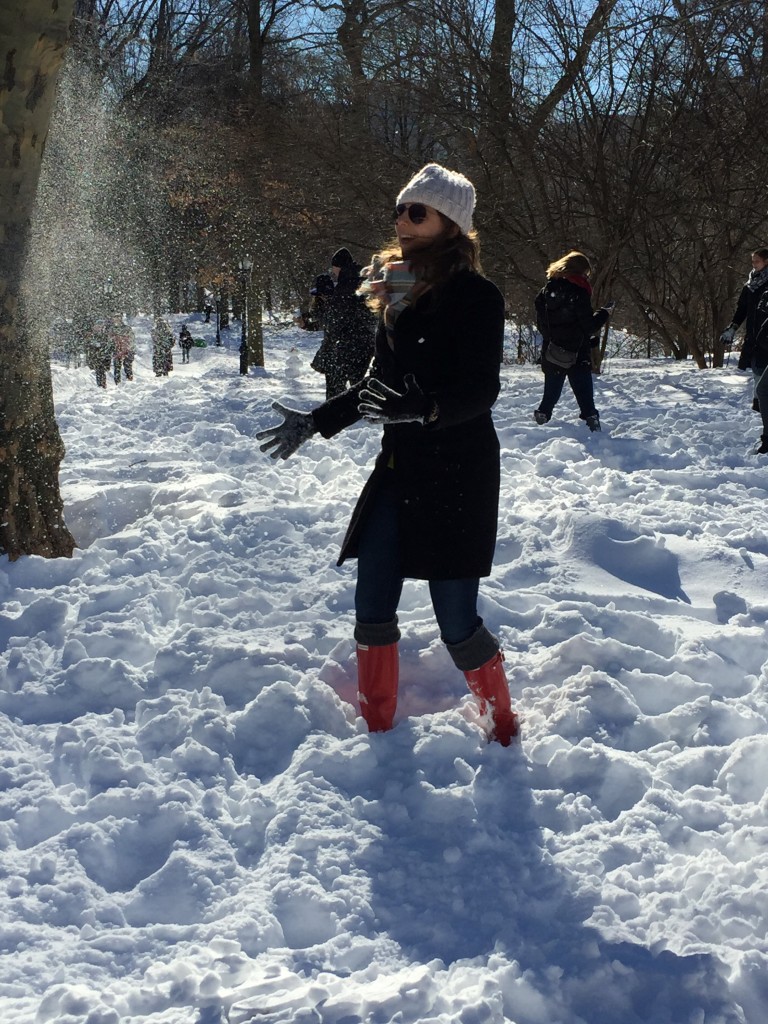 United Colors of Benetton Coat (similar here and on sale) |Frame Denim Le Skinny de Jeanne | Hunter Boots | J.Crew Pom Pom Beanie (also similar here) | Carrera Sunglasses | Peruvian alpaca gloves (similar here) | Tartan Blanket Scarf